How Rumpl and Replacements got creative with CTV ad production and media buys
February 6, 2023 • 4 min read
Sponsored by MNTN
This year, marketers are balancing multiple priorities, including the convergence of two trends: the growth of CTV advertising and economic uncertainty impacting ad budgets.
To keep costs low while generating ROI, savvy brands are embracing innovative approaches to production and media buys. These tactics allow advertisers to continue reaching audiences on CTV while remaining mindful of spending.
"Marketers should be investing in CTV — especially during times of economic uncertainty — because it delivers measurable returns," said Tim Edmundson, director of content and research at MNTN. "It is highly targetable, fully measurable and can be optimized to focus on specific metrics like return on ad spend, cost per visit or cost per acquisition. This moves it into the same category of always-on performance channels like paid search and social. When you combine that with the prestige and brand recall TV advertising provides, you have a potent channel that marketers need to earmark ad dollars for."
Even as ad budgets take a hit, CTV spending is climbing
With concerns about a looming recession carrying into 2023 and layoffs making headlines, companies are slashing ad budgets — but, given today's fragmented media landscape, the impact isn't equal across the board.
CTV ad spend in the U.S. is forecast to exceed $26 billion in 2023, up 27.2% from 2022, according to eMarketer. Furthermore, a survey of 100 retail marketers conducted by MNTN and Worldwide Business Research (WBR) found that 86% plan to spend more on CTV in 2023. On the agency side, 76% predict an increase in CTV ad spend in 2023, according to a survey from Pixability.
Marketers are increasingly drawn to connected TV because of its growing popularity among audiences and the channel's performance capabilities. As cord-cutting continues and digital ads become increasingly more expensive and less effective, brands like Merrell footwear, Quility insurance and Dr Teal's self-care also gave digital video a bigger piece of the advertising budget pie, as Digiday previously reported.
"More brands are leveraging CTV because they can reach the right audience and take a more consumer-centric approach," said Bianca Reed, vice president of account management global tracking for Material+, a marketing services company, in a recent statement to Digiday.
According to eMarketer, there are 230 million CTV users in the U.S., which accounts for 67.8% of the population. Additionally, research from Magnite shows that 23% of CTV viewers made a purchase after seeing an ad, reinforcing how investment in CTV can drive sales.
"MNTN's data shows that advertisers see a halo effect when it comes to their CTV advertising — it actually boosts the returns for their other performance channels," said Edmundson. "Advertisers saw 22% stronger conversion rates for paid search and 9% stronger conversion rates for paid social after launching a CTV campaign."
Brands are driving sales while cutting creative costs
Marketers may perceive video advertising as having a high cost to entry, particularly in this economic climate. However, innovations and functionalities in the CTV landscape are empowering advertisers to launch performance-focused CTV campaigns without devoting large budgets to the creative itself.
In one instance, DTC blanket brand Rumpl used MNTN's Creative-as-a-Subscription (CaaS) to launch TV campaigns with creative intended to target different consumer audiences. For marketers, CaaS bundles the creation of unique spots with inventory spend.
In Rumpl's experience with MNTN, the brand received original ads without high-budget creative costs. Instead, the budget was dedicated to distributing the new creative in an optimized way. The CTV campaigns generated a ROAS 64% higher than Rumpl's target, and the refreshed creative from CaaS allowed Rumpl to test new target audiences with creative featuring specifically tailored messaging.
In another collaboration, serveware retailer Replacements used CaaS to refresh television ads every quarter. This strategy aims to combat ad fatigue, ensuring that marketers maximize their placements with ads that break through the noise.
Rather than relying on one evergreen creative, CaaS gave Replacements the ability to target various audiences more effectively by testing different ads. The brand's Creative-as-a-Subscription partnership with MNTN also combined prospecting and retargeting campaigns. The refreshed creative allowed Replacements to deliver timely messages to consumers, particularly as part of the retargeting campaign aimed at users who exhibited high-intent behaviors on its site.
After adding the prospecting and retargeting campaigns to their strategy, Replacements saw a 417% month-over-month lift in ROAS. Additionally, revenue was up 240% from Q4 2020 to Q4 2021.
"It's creative innovations like CaaS that will help marketers get more mileage from their budgets," said Edmundson. "Refreshed creative allows you to deliver your message, but do it in a way that will capture your audience's attention and not evoke a negative response. That's a win/win."
Sponsored by MNTN
https://digiday.com/?p=487971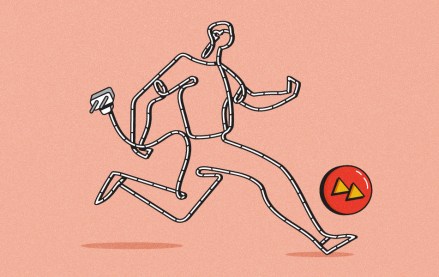 September 22, 2023 • 4 min read
Women's sports are having a moment. Brands, media companies and agencies are looking to get in on the action.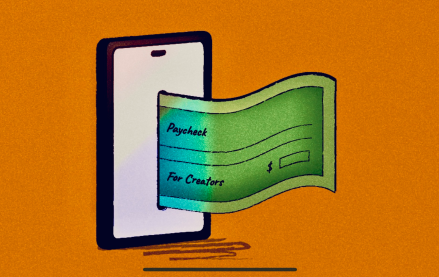 September 22, 2023 • 6 min read
The Hollywood strikes were supposed to be a game changer for many of them, but the situation hasn't quite lived up to the hype.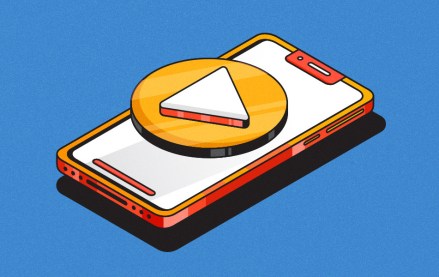 September 22, 2023 • 5 min read
Given the rise of short-form video, agencies that focus on the format, rather than specific platform expertise, will reap the rewards.