How Roku is leveraging data to future-proof its advertising business
February 23, 2023 • 3 min read
•
•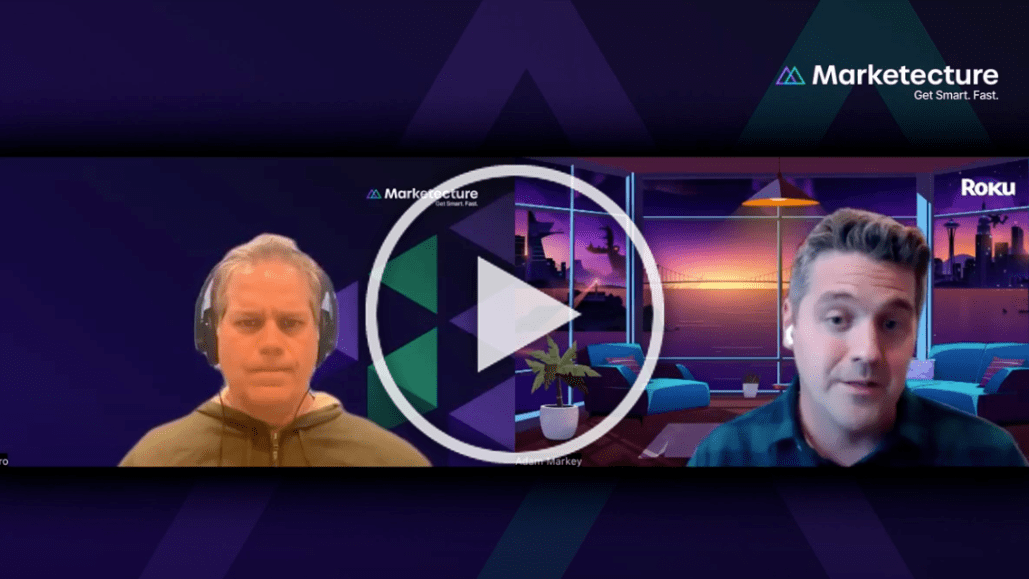 Produced in partnership with Marketecture
The following article highlights an interview between Adam Markey, director of product management for Roku Ad Platforms, and Ari Paparo, founder and CEO of Marketecture. Register for free to watch more of the discussion and learn how Roku brings a data-driven approach to streaming television ads and building a data identity ecosystem for CTV.
As TV streaming audiences keep growing, so do advertising opportunities on these platforms — particularly as advertisers seek ways to leverage first-party data to reach their target audiences.
With 70 million active streamers, Roku has built an ad platform designed to reach a wider TV audience across multiple platforms and devices. Adam Markey, director of product management for Roku Ad Platforms, recently spoke with Ari Paparo, founder and CEO of Marketecture, to discuss how Roku approaches programmatic advertising on television.
How Roku brings a data-driven approach to streaming TV ads
With ad inventory on connected TV becoming increasingly programmatically traded, Roku envisions an environment where every TV ad is automated and data-driven. According to Markey, Roku built the OneView ad platform to make that vision a reality.
"OneView powers not only our programmatic business and traditional DSP capabilities, but we're also running a lot of our media business on top of OneView, including data management capabilities and the cross-device graph that is linked to the measurement capabilities," Markey explained. "It's the foundation of a lot of the innovations that Roku is bringing to market."
The platform is differentiated because of its exclusive access to Roku data — Roku devices account for 40% of the CTV devices installed in the U.S. — and further enhanced by omnichannel sources, including desktop, mobile and other video streaming services.
"We have great first-party data and great relationships with those consumers," Markey said. "We believe by leveraging that, and then also leveraging our relationships with publishers, we have a unique advantage and understanding of OTT across the ecosystem that we're going to apply to all of our campaigns."
For advertisers, those publisher relationships also give Roku access to unique and exclusive inventory at a high level in the funnel, one that is rarely transacted programmatically.
Cultivating a data identity ecosystem for CTV
Roku relies on its wealth of deterministic data — linked to its sizable user base of 70 million active streamers — to assign identities (Roku IDs) to users, allowing them to follow audiences across websites or apps for ad targeting or measurement.
This data is sourced from Roku TVs and proprietary automatic content recognition (ACR) technology. According to Markey, combining ACR data and the behavioral data from streaming creates a differentiated dataset for Roku, while first-party billing relationships help keep data updated.
"With the Roku identity, we've built that core streaming data set of our own kind of first-party data, and made that available in OneView for advertisers to reach cord-cutters, people that watch sports content and things like that," Markey said.
"We've also connected that data identity ecosystem into the data marketplace," he added. "We're essentially creating data segments that couldn't exist in any other platform and creating deterministic segments that would normally look more probabilistic."
The next step for Roku's ad platforms is further developing its television commerce capabilities. Through these experiences, viewers can make purchases while watching an ad through the user interface.
"The streaming experience is number one, but when the streaming experience allows for it, we allow the streamer to open up a normal video creative through an interactive pop-up and leverage the Roku pay information we have and immediately dropship a product right to their house, which is amazing," Markey explained. "That's at its infancy right now, but it's finally getting a conversion signal through the device that is provable to a marketer."
Register for free to watch more of the discussion between Ari Paparo and Adam Markey and learn how streaming platforms are unlocking new opportunities for advertisers and publishers.
Produced in partnership with Marketecture
https://digiday.com/?p=490569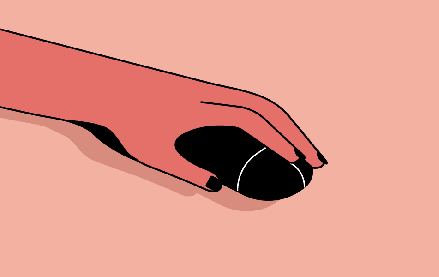 December 1, 2023 • 3 min read
People claim that the role of chief diversity officer is vanishing. However, AI is booming, and the CDO can help ensure responsible AI.
December 1, 2023 • 6 min read
It's hard to concisely capture the myriad ways ChatGPT and generative AI overall have shaped business culture and society in a single year.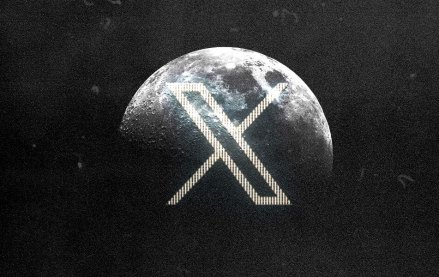 November 30, 2023 • 4 min read
In the packed DealBook conference in New York yesterday, owner Elon Musk bluntly told them to shove it.