Sponsored
How publishers are maximizing retention after the COVID-19 subscription surge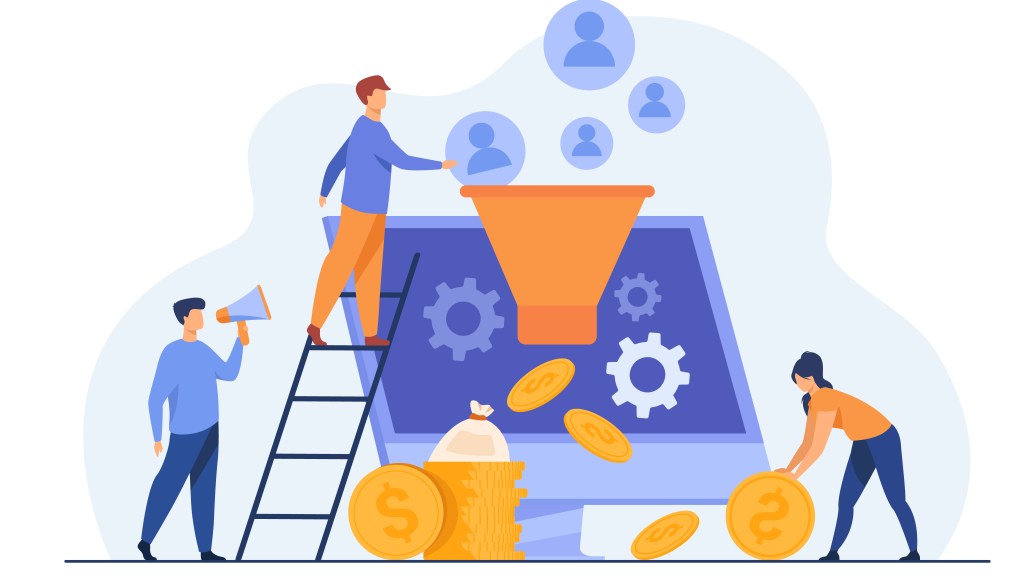 Michael D. Silberman, senior vice president of strategy, Piano
For many publishers, 2020 was a good year for subscriptions, and the trend has continued into 2021. For example, over the last month, The New York Times grew active news subscriptions by 48%, and Insider has doubled its subscriber base to just over 100,000 in the previous year. At Piano, our data shows even higher growth — a median increase in active subscribers of nearly 58% from the end of 2019 to the end of 2020. Much of that growth was driven by increased demand for news during the COVID-19 pandemic.
Coming out of this pandemic subscription surge, many publishers are focusing more on retention. Our data shows a boost in median retention rates in annual and monthly subscriptions acquired during the pandemic. And so, moving into 2021, what tactics should publishers focus on to maximize retention and minimize churn?
Use pricing to shift toward annual subscriptions
Subscribers behave very differently with monthly auto-renewing subscriptions as compared to annual models. The obvious difference is that monthly subscribers have 12 chances to cancel and stop paying over the course of a year, while annual subscribers typically have only one. The result, in most cases, is that monthly subscriptions have a much lower retention rate by the end of 12 months and, therefore, lower subscriber lifetime value. Comparing performance over the first year of a subscription, at the median, only 45% of monthly subscribers are left at the end of that year, while 75% of annual subscribers remain.
To illustrate the impact of that retention difference, say a company offers a typical media subscription with a price of $9.99 monthly and $99.99 annual. Annual is offered at a 17% discount compared with monthly. In theory, the company could make more money off the monthly subscribers, but the lower monthly retention cancels out that price difference. In fact, at the end of three years, each annual subscriber is worth 60% more revenue than a monthly subscriber — about $82 more per subscriber. That is why it often makes sense to price annual at an even steeper discount, perhaps 30%, to encourage more users to sign up for annual subscriptions instead of monthly. That lower price will pay off in higher long-term revenue with lower churn.
Use trials carefully to reduce early churn
Trials have a significant impact on retention. Non-trial monthly subscriptions have a median retention of 86% from the first month to the second. Even at a relatively low price, such as $1, paid trials retain 81% when the trial period is over. But free trials retain only 70% when users have to start paying, with a significantly lower lifetime value as a result. Looking again at one-year retention for monthly subscriptions with free trials, only 25% are left at the end of the year. This is in contrast to the 45% retained for non-trial subscribers and 41% for paid trials.
Adopt an onboarding program
Churn rate is highest in the first month — 80% of it is caused by users who make a specific decision to cancel, which is called active churn. This happens most often when users turn off auto-renew and allow their subscription to lapse when the renewal comes up. The higher risk of cancellation within the first few months is why it is beneficial to have onboarding campaigns that introduce users to the benefits of the subscription and encourage early usage and engagement. If companies can retain users until the third month, churn risk drops substantially. Users who have made multiple full-price payments are more likely to continue to subscribe.
There are a variety of tactics to engage users early in their subscriptions. Successful approaches include:
Sending an email from the top editor, welcoming new subscribers, thanking them for their subscription and telling them about the benefits of being a subscriber.
Signing up users for a personalized or subscriber-only email immediately following conversion as part of the checkout process.
Encouraging users to download a mobile app — if the company has one — to target them via email or directly on their mobile device as they browse the website.
Survey users after a few weeks to collect feedback and remind them about the benefits of their subscription.
Target high-risk users with rescue tactics
As the above tactics come into play, it's important to keep an eye on elements of the subscriber base that pose more risk than others in the area of retention. To help identify them, there are three buckets of users who typically churn that publishers should consider:
Sleepers are customers with active subscriptions who have not visited the site in the past 30 days. Our recent research shows that 60% percent lose interest within the first two months. Conventional wisdom says do not try to bring them back immediately because they are at high risk of canceling when they finally visit. Saving a reactivation campaign for times of increased news demand could reduce that risk.
Passive churners most likely did not intend to cancel and instead just neglected to update their payment information. Use proactive tactics like credit card retries — automatically trying a failed charge again — or reminding users to update their credit card before expiration. If they do churn passively, they are more likely to resubscribe.
Fast churners have turned off auto-renew early. Use on-site messaging or email campaigns with special offers to win back these subscribers.
These are just a few of the tactics that are successful for increasing retention but, no matter what you try, it can create a sizable payback. Because of the value of retention over time, for every 1% reduction in churn, there is a corresponding 13% increase in three-year subscription revenue. That is an improvement that really pays off over time.