How marketers are reaching audiences on second screens through CTV
May 16, 2023 • 5 min read
•
•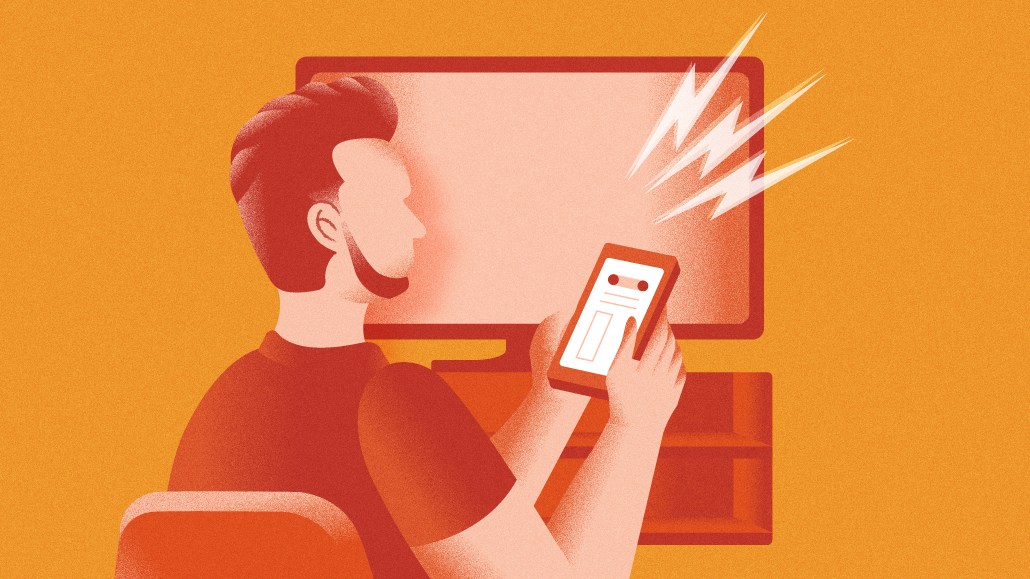 Sponsored by Stirista
With consumers' attention increasingly divided by numerous and often equally important devices, marketers are pursuing solutions to reach audiences on multiple screens.
According to recent research on second screens, 84% of U.S. adults multitask and browse the internet on one device while watching TV on an in-home screen at least "sometimes." More than half use second screens "often" or "always." The devices used as their second screen vary across smartphones, tablets, laptops and desktops.
Meanwhile, watching television now includes more than linear TV. Pixilate states that 94% of U.S. households are directly reachable by programmatic connected TV ads. Highly targeted, unskippable and trackable, these ads are delivered via IP-enabled devices, such as a desktop, mobile, gaming consoles, streaming devices and smart TVs. This abundance of channels and devices presents challenges and opportunities for marketers seeking to engage with multitasking audiences.
"Before, it seemed like you had to be in one specific place to share a message," said Ruby Resendez, digital marketing director at Stirista. "Now, with so many devices, we've really honed it down to two things: what is the messaging, and what is the audience?"
Brands and agencies are using CTV alongside other omnichannel tactics, including geo-targeting and email marketing, to reach consumers across multiple screens. The outcomes include increased traffic, higher engagement and solutions for unifying a fragmented TV landscape.
How geo-targeted CTV ads successfully drove traffic to a brand's website
CTV has proven an effective way to target audiences precisely and cut through the ad clutter consumers experience across screens.
For example, one agency worked with Stirista to create a CTV ad targeting millennial mothers living near selected bricks-and-mortar locations to highlight a client's campaign sweepstakes, coupons and recipes.
"You think CTV, you think large screen, sound on, non-skippable — those mediums are very hard to find nowadays," said Resendez. "Even if a commercial is playing in the background, the end user can still hear it,
"With the messaging, you can convey in a longer, 15-, 30-, 60- or 90-second video; it's a longer window of opportunity to get in front of your audience and super effective at capturing consumer attention," she explained.
During the campaign, Stirista provided creative and was able to onboard, process and administer data hygiene components to produce complete and accurate audience segments. According to Resendez, geotargeting is a crucial advantage for CTV over linear, giving advertisers an accessible way to address specific audiences that match the brand's desired demographics.
With second-screen habits and performance in mind, Stirista also placed a visitor ID graph (VIG) pixel on the campaign's landing page to track site traffic for accurate performance reporting.
"If the CTV ad resonates, viewers will go find the website," Resendez said. "We see a lot of success in showing CTV ads and driving website traffic, either through QR codes or, more importantly, finding the right audience for the product and marrying those two together has always shown success for us."
In one month, the CTV campaign had a 97% viewer completion rate and had been seen 1.88 million times. The campaign was responsible for all site traffic at a cost of $8.58 per website visitor.
Complementing CTV with email marketing engages consumers throughout the funnel
In another instance illustrating how brands are leveraging multiple screens, a health insurance company needed support for lead generation activities during open enrollment periods, as well as for senior and Affordable Care Act products.
Stirista delivered a multichannel campaign to the open enrollment audience, with services including data enhancement, acquisition, enrichment, CRM enhancement, segmentation and extraction.
Since one of the foundations of CTV is data, Stirista began with importing and cleaning the company's existing data. Then, each record was associated with Stirista's OMNA Identity Graph, the company's proprietary graph that matches a comprehensive range of omnichannel consumer identifiers.
Next, audience profiles were created using Stirista's Audience Profile Tool to visually represent critical demographics within the target audience. These personas allowed Stirista to provide a custom segment targeting strategy for the omnichannel marketing initiatives. This is essential as email and social media are common second-screen activities.
"Email is an excellent channel for conveying information. It also has other benefits, with calls-to-action and the longevity in your inbox," said Resendez. "You can make people feel comfortable by showing them a CTV ad and then showing them an email before they purchase any products."
The Stirista campaign spanned several channels to reach audiences, including email to drive conversions, CTV for brand awareness, display ads and paid social media for mid-funnel prospects that hadn't yet converted. Additionally, a VIG website tag was used to uncover what channels, creative and targeting tactics drove different stages of funnel behavior. As a result, nearly 27% of website visitors conducting deep plan research were driven by the campaign. Email accounted for 56.6% of these visitors, while CTV accounted for 23.7%. The company also exceeded all of its enrollment goals for the period.
CTV continues to establish its footing in a fragmented landscape
The proliferation of second screening is giving marketers additional data and insights about consumers' digital habits. Teams are using this information to determine the most effective retargeting tactics and optimize campaigns to better resonate with audiences, added Resendez.
This analysis is essential as media fragmentation accelerates and CTV and other digital channels evolve.
"We can start building our strategies based on multi-screen use," Resendez said. "As we balance our clients' investments, considering what we're trying to sell and how we're trying to sell helps us build out the media mix."
Sponsored by Stirista
https://digiday.com/?p=504269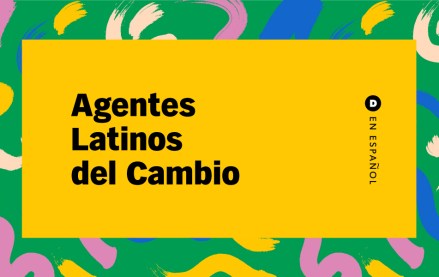 11 Diciembre 2023 • 7 min read
Suscríbete al newsletter de Digiday en Español aquí para recibir las últimas noticias sobre el sector de marcas y la industria del marketing. Para ninguna marca es secreto que los latinos representan uno de los grupos demográficos de más rápido crecimiento en Estados Unidos, según los últimos datos del Censo unas 63 millones de personas se identifican como […]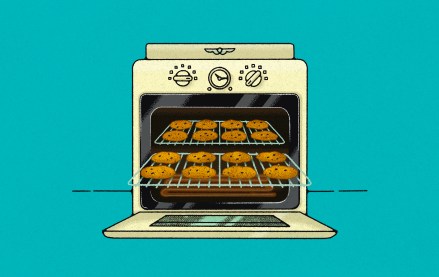 December 11, 2023 • 1 min read
Digiday Programmatic Marketing Summit attendees speak out on why they rate the overall industry's post-cookie readiness so low and what it'll take to raise it.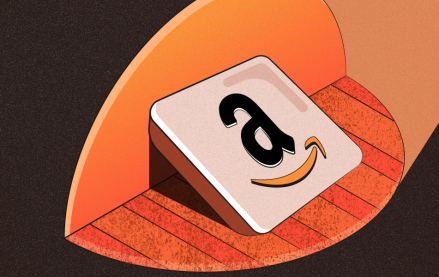 December 11, 2023 • 4 min read
Retail advertising is poised to have its moment, and brands and retailers are upping their marketing spend on Amazon and making the channel a more important part of their holiday plans this year.