How ironSource's hybrid mediation solution is enhancing mobile ad monetization
March 23, 2023 • 4 min read
•
•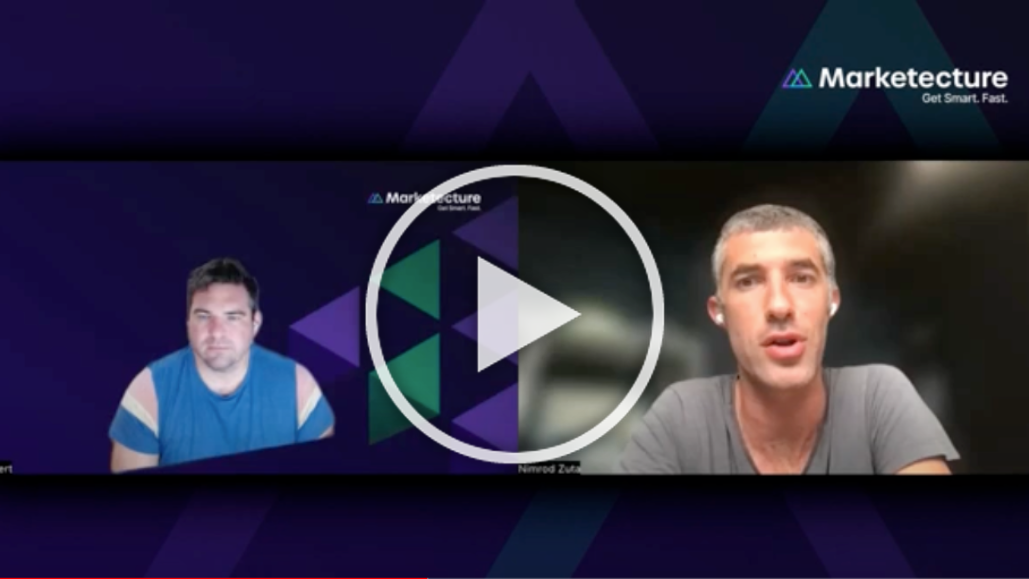 Produced in partnership with Marketecture
The following article highlights an interview between Nimrod Zuta, ironSource's senior vice president of product, and Eric Seufert, general partner at Heracles Capital. Register to watch more of the discussion and learn how advertisers are leveraging hybrid mediation solutions to fuel more effective ad monetization.
Advertisers are facing a particular — and perennial — challenge regarding how they bid on ads within publisher inventory. Non-parallel auctions have become inefficient in the time they take to address each bidder, costing advertisers the bandwidth and money needed to optimize their tech stacks and ensure they're securing placements at scale.
At the same time, publishers are finding they must simultaneously work with separate software development kits (SDKs) to manage the bidding process on their end. This puts a strain on the bidding systems, cutting efficiency and lowering publishers' potential ad revenue yield.
Fortunately, this trend is shifting as new mediation solutions enter the market. Designed to improve ad bidding efficiency, hybrid mediation solutions are allowing publishers to set up configurations and pricing for auctions and advertisers to access real-time, fair auctions and greater ad exposure across multiple networks.
To further unpack these capabilities, ironSource's senior vice president of product, Nimrod Zuta, recently spoke with Eric Seufert, general partner at Heracles Capital, about how advertisers are using hybrid mediation solutions — and how even in light of emerging benefits, some publishers have been slow to adopt.
Advertisers are moving from single SDKs to hybrid mediation solutions
Advertisers have long turned to SDKs to monetize ads within a mobile ecosystem via SDKs. However, many are finding single SDK solutions lacking in their capabilities and scope.
"Historically, the mediation space within the mobile ecosystem was driven by SDKs with a single line item and price, which later evolved into many line items published from high to low, or the 'waterfall' model," Zuta said.
As vendors like ironSource develop hybrid solutions — the company has introduced one called LevelPlay — the goal is to combine SDK functionalities, connect advertisers with multiple ad networks and maximize campaign effectiveness across inventory in the broader ecosystem.
"Our goal is to increase competition as well as ensure you have a 100% fill rate, meaning every ad opportunity can be filled with an impression," said Zuta.
Solutions like these integrate multifaceted functions with a dashboard and developer tools that enable advertiser teams to manage their ad stack, networks and revenue more effectively. Hybrid media solutions are helping mobile marketers move toward more effective bidding models.
"In the past few years, we've begun transitioning to a unified auction," said Zuta.
Unified auctions, as opposed to the sequential bidding of waterfall auctions, enable advertisers across multiple networks to bid simultaneously. This places less burden on publishers and opens up more inventory for buyers.
With a unified auction, advertisers can more easily assign and prioritize ads for networks, making the most of their spend.
"The industry name today is mobile ads in a bidding war — which makes an auction in real-time, with the highest price winning. Now you can run this in combination with the waterfall."
Despite improved efficiency, not all publishers are signing on to hybrid models
Hybrid mediation solutions like LevelPlay are enhancing campaign efficiency for mobile advertisers, enabling them to evaluate ad performance without putting a strain on their infrastructure.
However, only some publishers are signing on to these hybrid auctions.
According to Zuta, many publishers historically have been slow to adopt hybrid auction models, fearing they wouldn't work as effectively as traditional models. They often stayed with traditional, single waterfall models. Still, many publishers are finding new bidding formats to show promise. The industry responded as more advertisers demanded their SDKs adapt to these models.
"LevelPlay is proud of being a part of this process," said Zuta. "But we haven't completed it; it takes time for each of those SDK ad networks to build an engine to track an endless scale of bids; it takes time for those ad networks to adjust."
Mobile mediation solutions are helping gaming and app advertisers improve ad mediation
Publishers may have adopted hybrid mediation models slowly, but the mobile gaming and app spaces are mainly on board. Most advertising models in these spaces monetize ads using hybrid mediation solutions, making the most of their data by breaking down bidding metrics and optimizing placements.
"Everything is built around data," Zuta said. "Many are starting from revenue, app and country — maybe even placement within the app or game. But there are more metrics beyond that, including ad impressions, fill rate and much more advanced metrics."
Zuta also noted that hybrid mediation solutions are particularly useful for apps and games with reward systems. This can include traditional mobile games, dating apps, coupon apps, and the like.
Regardless of the product offering, an increasing number of advertisers in these mobile environments need real-time insights to evaluate ad performance and make adjustments. This is why hybrid solutions like LevelPlay are becoming more and more vital for bidding success.
"The idea is to help developers and advertisers work less on optimizing their stack and provide them with the right insights to make good decisions, trusting the system is working well for them," said Zuta.
To learn more about hybrid mediation solutions in mobile advertising, listen to more of the conversation between Marketecture and Nimrod Zuta here.
Sponsored by: Marketecture
https://digiday.com/?p=496743
December 8, 2023 • 2 min read
Quintana replaces Joe DiMiero, who was appointed U.S. CEO in January 2022 but has had a troubled tenure marked by client losses, a questionable management style and high-level executive departures.
December 8, 2023 • 3 min read
For Atlas Creative, expanding into Roblox is not solely a play to scale up. The company believes there are concrete benefits that will come with having a hand in multiple metaverse platforms.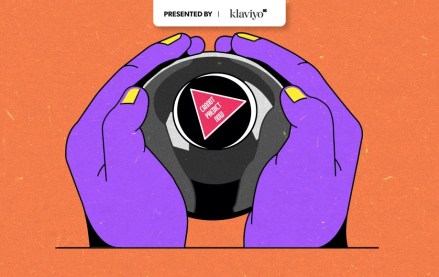 December 8, 2023 • 3 min read
2024 will be a major year for advertising as the U.S. presidential election boosts political spending. Agencies also anticipate other key drivers, including retail media, digital, sports and CTV, to contribute to growth.