How composable commerce helps brands drive innovation and ROI
November 3, 2022 • 4 min read
•
•
Derick Jaros, Head of Industry, Commerce, Yext
The business world has entered a new age. Digital experiences dominate the customer journey, and an omnichannel approach is more than the norm; it's expected.
But optimizing the customer experience across channels is easier said than done. Businesses are inundated with digital tools, and these tools don't always play nicely together. For a comprehensive digital retail operation built with flexibility in mind, organizations are turning to a new strategy: composable commerce.
Composable commerce unlocks flexible e-commerce strategies
Composable commerce is a relatively new concept, first named by Gartner Research in 2020. The term refers to a "composable" approach to digital commerce, where the architecture of various applications is modularized.
The approach allows application leaders — technical administrators managing business applications and integrations — to build a flexible e-commerce strategy via a custom tech stack. For example, businesses could leverage one vendor for the shopping cart and another for checkout capabilities. The result is multiple applications working in tandem for an optimal customer experience.
Businesses are moving to composable commerce because it eliminates the risk associated with basic, out-of-the-box applications, given that there's more control over functionality and performance. The flexible nature of composable commerce allows businesses to pick and choose, developing only the features and functionalities necessary to run their business.
This approach has several key benefits. Businesses can free themselves of overcommitment to one vendor (and the advantages of that became evident as enterprise organizations learned lessons from their general overreliance on legacy applications). With an emphasis on out-of-the-box agility from the start, companies can monitor and update their applications as needed.
"Simply put, composable commerce encourages digital transformation and scalability at a rate that matches both the business's goals and its technical capacity," said Derick Jaros, head of industry, e-commerce, at Yext. "This approach promotes harmony between the company, the customer and the technology that both rely on."
How headless and composable commerce differ
Headless commerce is an e-commerce architecture where the front end is decoupled from the back-end commerce functionality. Headless commerce can be updated or edited without interfering with the back end, similar to a headless content management system.
While composable commerce overlaps with the headless model, the former is much more agile. Where headless commerce decouples the front end of an application from the back end, composable commerce decouples everything. The result is a system where each component is independent of the overall architecture.
This independence promotes innovation at a pace suitable for the business. Without significant reliance on platforms or vendors, the company prioritizes initiatives that align with its goals. By contrast, headless commerce is still heavily dependent on the underlying back-end system.
Finally, composable commerce adapts to trends and, by extension, customer expectations with more ease than headless commerce. Because the latter is still inextricably tied to its back-end system, headless commerce is forced to wait for compatible updates.
Pathways to adopting composable commerce
Once achieved, composable commerce promotes reliability, flexibility and adaptability across the digital customer journey.
Customers should notice improved user experience because the business can keep up with the latest features and functionalities. Teams can work with more agility and prioritize innovation over maintenance. In fact, organizations that adopt a composable approach by 2023 will be able to implement new features 80% faster than their competition, according to Gartner.
Unfortunately, the adoption process varies by organization. Companies dependent on legacy systems may not be able to adopt a fully composable commerce model immediately. As a result, they may be slower to adopt a composable commerce approach.
Additionally, newer organizations may have a head start over their established counterparts. The former tends to rely less heavily on legacy systems — which are difficult to replace because they are deeply ingrained in the business operations. For newer businesses as well as more nimble organizations, composable commerce is more easily attainable.
Organizations eager to start can begin with easy wins, such as only considering composable solutions moving forward and incrementally replacing applications that don't fit the composable criteria. Products that are bought and implemented individually or packaged together to create powerful solutions make it easy for organizations to pick and choose different capabilities, all while maintaining the flexibility to integrate with other vendors.
Sponsored by: Yext
https://digiday.com/?p=474186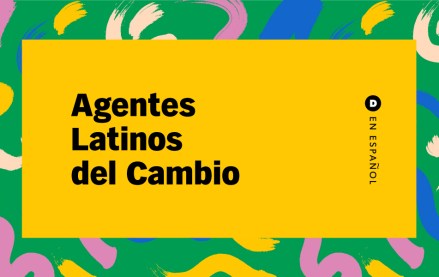 11 Diciembre 2023 • 7 min read
Suscríbete al newsletter de Digiday en Español aquí para recibir las últimas noticias sobre el sector de marcas y la industria del marketing. Para ninguna marca es secreto que los latinos representan uno de los grupos demográficos de más rápido crecimiento en Estados Unidos, según los últimos datos del Censo unas 63 millones de personas se identifican como […]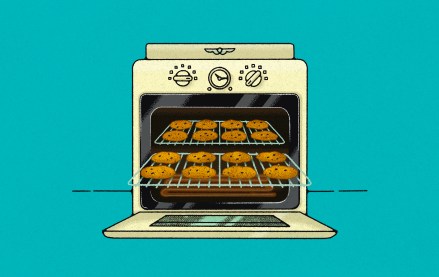 December 11, 2023 • 1 min read
Digiday Programmatic Marketing Summit attendees speak out on why they rate the overall industry's post-cookie readiness so low and what it'll take to raise it.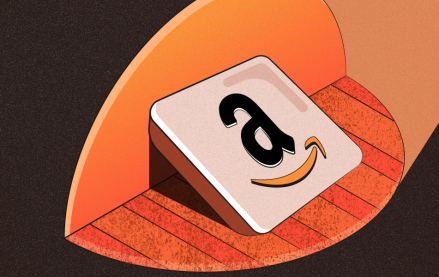 December 11, 2023 • 4 min read
Retail advertising is poised to have its moment, and brands and retailers are upping their marketing spend on Amazon and making the channel a more important part of their holiday plans this year.