How brands are leveraging the power of ACR data on the open web
January 11, 2022 • 3 min read
•
•
Steve Sottile, Chief Revenue Officer, Unruly
In the U.S. alone, the collective number of hours spent watching television in 2021 was 59.3 billion. It's a massive number as well as a clear illustration of the ways habits have transformed in recent years.
Amid global lockdowns and quarantines, consumers have been spending more time in their living rooms than ever before, seeking solace in shows like "Ted Lasso" and "The Great British Bake-Off." As a result, television viewership — particularly via connected TV and over-the-top devices — has reached all-time global highs, with no signs of slowing down.
This boost in viewership should have delivered a boost in advertising engagement — an abundance of fresh opportunities for marketers to reach their target audiences at scale.
Instead, it allowed a handful of companies to construct even more walled gardens in the CTV space, restricting data-driven reach and comprehensive measurement capabilities for advertisers as well as revenue streams for many publishers across the open internet. How so? By limiting the accessibility of the ever-valuable automatic content recognition data — ACR data — beyond their devices and platforms for targeting purposes.
ACR data, while privacy-compliant, is challenging to access
For those who may be unfamiliar with ACR, it's not new to the adtech scene, but the surge in CTV viewership, increase in the number of smart TVs per household and the deprecation of third-party cookies has made it more valuable than ever.
ACR data does not rely on cookies. It's embedded in most smart TV operating systems and OTT devices and depends on a viewer's choice to opt-in and share their information, making it more aligned with privacy standards.
Sounds like a silver bullet, right? The challenge, however, is that the vast majority of ACR data is only accessible to advertisers who work with the walled gardens individually and directly rather than from a consolidated source. As a result, there are disparate data sets, inefficiencies because of audience duplication, wasted impressions and disjointed measurement between linear and CTV.
This doesn't have to be the case.
Deduplicated TV viewership data helps break down ACR silos
One option for advertisers to circumvent this siloed approach and broaden their reach is to enhance their buys with deduplicated TV viewership data that is then delivered against media across the open web.
Why is this important? Consider, for instance, the number of television sets in the average household, which, in 2019, was as high as 2.5 in the U.S. according to Nielsen. This figure likely increased during the pandemic.
Let's say a consumer has a Hisense smart TV in their living room and a Samsung in their bedroom. Both sets collect valuable ACR data but are doing so in isolation — resulting in audience duplication. However, when combining the data with additional data sources, such as set-top box data, and mapping it to a unique identifier, marketers can then understand the relationship between these devices and unlock the full potential of TV viewership data at scale across the open web.
Ultimately, access to enhanced ACR data across the open web empowers today's brands to efficiently meet target audiences wherever they are between desktop, mobile devices and on the big screen, allowing brands to take advantage of the boost in viewership.
Sponsored By: Unruly
https://digiday.com/?p=436760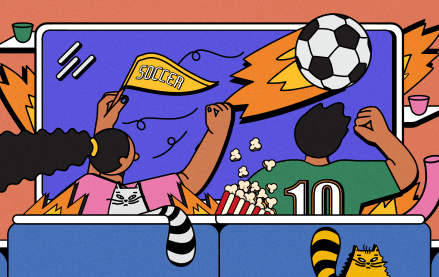 December 1, 2023 • 4 min read
Even if a game isn't make or break, sports leagues and brands want fans to be paying attention — and they're hopeful new strategies will get it.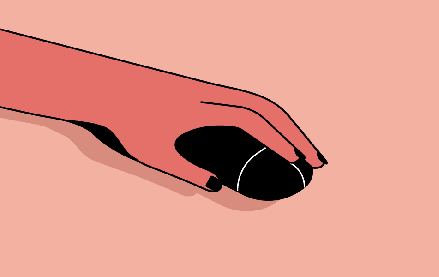 December 1, 2023 • 3 min read
People claim that the role of chief diversity officer is vanishing. However, AI is booming, and the CDO can help ensure responsible AI.
December 1, 2023 • 6 min read
It's hard to concisely capture the myriad ways ChatGPT and generative AI overall have shaped business culture and society in a single year.