How brands are harnessing full-funnel measurement for growth
December 7, 2022 • 5 min read
•
•
Sponsored by Amazon Ads
Full-funnel marketing is how brands capture existing demand and create new demand. According to McKinsey, campaigns that combine brand and performance elements deliver a higher return than those targeting performance channels alone. As a result, brands are increasingly integrating upper- and lower-funnel strategies rather than viewing them as two distinct functions.
For all the potential of full-funnel marketing, however, one key challenge persists — the difficulty of effectively measuring impact across the funnel, especially upper-funnel efforts like brand marketing. Quantifying outcomes related to awareness and perception has long been a concern of marketing teams. But as media channels multiply, consumer behaviors change and ad budgets are more heavily scrutinized, the measurement challenge has only been magnified.
Effective measurement strategies and solutions are crucial to investing in upper-funnel strategies that generate long-term demand for a brand. They also play a vital role in helping brands understand their audience.
"The customer journey today is complex," said Saroj Thatte, director of software development for measurement products at Amazon Ads. "Full-funnel campaigns paired with good full-funnel measurement clarify the customer journey — helping brands understand what informs and inspires their audience on their decision journey. With those insights in hand, brands can make more effective decisions about which channels to use for a campaign and how to allocate budget."
Three essential principles of effective full-funnel measurement
To overcome challenges related to measurement, brands are adopting strategies and solutions based on three core principles — measurement that is unified, reliable and actionable.
Because marketing today is omnichannel, measurement must also be omnichannel. This means that brands get a holistic view of their marketing across all their touchpoints, including offline channels.
"In practice, unified measurement means capturing signals across your customer touchpoints, then bringing them all together so you can analyze them and derive insights about what's working with your activation and what isn't," Thatte explained.
Second, given the complexity of marketing today, advertisers are implementing ad technology that can accurately aggregate and interpret signals. Reliable measurement solutions are anchored in sound scientific methodology, align with industry standards and anticipate and respond to shifts in the ad industry.
Finally, marketers are favoring actionable measurement.
"The purpose of measurement is that you can use it to take action — whether in the campaign-planning phase when the campaign is in-flight or post-campaign," said Thatte. Measurement is foundational for marketers' decision-making and their ability to remain agile.
How principles of full-funnel measurement show up in practice
Practically, these principles come to life in how brands measure critical upper-funnel KPIs like reach and lift, as well as how they approach marketing and campaign planning.
Today, consumers interact with brands across more than 20 channels, according to BlueVenn. To reach and engage their audiences with brand-building campaigns, brands are increasingly running multichannel campaigns. When it comes to adequately evaluating a campaign's full reach in a fragmented media environment, it's crucial for a brand to get unified measurement across channels.
As an example of this idea in action, Thatte described a brand-building campaign across linear TV and Fire TV, part of the connected TV offering from Amazon Ads. Advertisers receive campaign metrics based on Amazon's first-party signals, including insights on audience size and the frequency with which an ad is surfaced to an audience through KPIs like viewable impressions and view-through rate.
But this is just for the Fire TV component of the campaign. For linear TV, Thatte noted that to provide a more holistic view of reach and articulate audience composition, Amazon Ads works with third-party analytics providers, like Nielsen, that measure off-Amazon reach.
Integrating first- and third-party signals like this allows advertisers to get more unified measurement across channels, so they can better understand the impact of their upper-funnel efforts.
Another area where full-funnel measurement principles show up is how brands evaluate and understand the brand-lift effects of a campaign.
"By its very nature, brand awareness is cross-channel," Thatte said. "When a consumer learns about a brand or product, that awareness carries and builds across different channels. A multichannel strategy is a way you ensure that consumers see your brand and how you're able to turn exposure into awareness over multiple interactions."
How a brand measures brand lift must take that multichannel reality into account. Advertisers can see how upper-funnel campaigns on Amazon Ads impact brand awareness and perception through a solution called Amazon Brand Lift, according to Thatte.
To explain off-Amazon effects, Amazon Ads works with third-party services like Kantar Millward Brown to provide brand-lift and sales-lift insights. Through solutions like these, advertisers can understand the incremental impact on brand awareness.
Full-funnel measurement principles also come to life in how advertisers approach campaign planning. With good full-funnel measurement, advertisers can make more informed decisions about media mix and how to allocate budget across various channels.
For example, Amazon Ads works with third-party services like analytics firm IRI on a solution called the Marketing Mix Model (MMM), which helps advertisers determine the impact of past investments across the funnel — including upper-funnel channels like linear TV and display — on sales growth. Using those insights, MMM recommends an optimal media mix that allows advertisers to put full-funnel insights into action.
This kind of solution demonstrates all three principles of good full-funnel measurement: unified, by incorporating insights from across multiple channels that an advertiser uses; reliable, by including objective signals from across multiple sources; and actionable, by using measurement to shape strategy.
By embracing the three principles of effective full-funnel measurement, advertisers are advocating more effectively for the upper-funnel strategies that fuel long-term consumer demand. And they're generating the outcomes that help drive long-term revenue and growth.
"When you can understand how marketing campaigns are contributing to reach, brand lift, positive brand perceptions, engagement and beyond, and you're able to connect those to bottom-funnel actions," said Thatte, "you can understand how to use brand marketing efforts to contribute to long-term business growth."
Sponsored by: Amazon Ads
https://digiday.com/?p=479493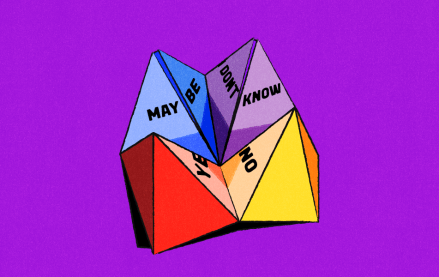 October 3, 2023 • 5 min read
•
•
Overall there's more due diligence from marketers when it comes to influencer marketing efforts now, according to marketers and agency execs, who say that there's been more rigor over the last year, and especially over the last six months.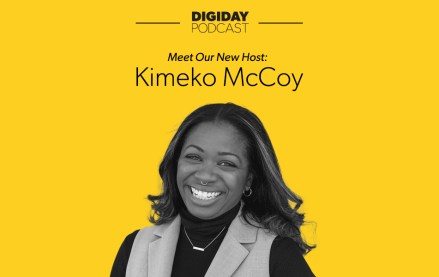 October 3, 2023 • 2 min read
•
•
Kimeko McCoy will succeed Tim Peterson as the new co-host of the Digiday Podcast.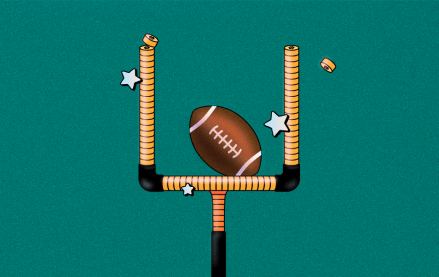 October 3, 2023 • 3 min read
•
•
The collaboration between the Los Angeles Rams and Snapchat goes back to 2020 as the Rams made became the first NFL team to conceive a Snapchat AR experience, affording fans the opportunity to virtually wear the team's recently unveiled uniform.