In recent years there has been rapid growth in audio content available for streaming. Last year, 2020 was a particularly big moment for audio growth, one characterized by a massive shift in lifestyle. Many adults went from commuting to an office to working from home. As a result, they developed new habits and preferences. One of those new habits was consuming digital audio.
Throughout 2020, the time U.S. adults spent with digital audio grew 8.3%. They spent nearly 90 minutes with digital audio per day. Digital audio apps such as Spotify and Pandora reported increased usage through smart speakers and smart TVs, and increased use at unusual times of the day as well: Weekday usage resembled weekend usage, demonstrating that users were spending more time with digital audio than ever before.
Podcasts also saw an unexpected spike in popularity because long-form audio engagement became easier to undertake at any time. According to Edison One and Triton Digital's latest 'Infinite Dial' survey, in 2020, 37% of U.S. adults listened to at least one podcast each month, up from 32% in 2019. While podcasts have certainly been gaining traction, music streaming has already become a significant part of people's lives. Today, more than half of the U.S. population reports listening to music daily. This is impressive when compared with other channels. For example, 40% of adults in the U.S. watch video on connected TV (CTV) daily, and audio is proving to be just as popular.
Growth in audio adoption has helped uncover trends about audio listeners and usage. One notable aspect of audio is how engaging it is for listeners. Edison Research reports that 70% of monthly podcast listeners don't do anything else while listening to a podcast. It is worth noting the demographic that it reaches as well: Audio is popular among digitally savvy millennials and Gen Z, a younger demographic that represents significant buying power. These trends begin to demonstrate why a new opportunity exists for digital advertisers as digital audio continues to gain traction.
Digital audio is proving an especially effective format for capturing a listener's full attention. Listeners feel intimately connected to the content they are hearing, which sets the stage for a better connection between listeners and brands. Including audio in a digital marketing strategy is enabling marketing teams to reach quality audiences in screen-free moments — and the personal nature of audio results in audio ads having a lasting, memorable effect.
Audio programmatic advertising presents a prime opportunity for building screen-free campaigns that can be integrated into an existing digital strategy. It can work in tandem with other channels such as native, display, video and CTV. An audio campaign can build brand awareness and help with general prospecting. From there, a multi-channel campaign will continue to nurture that audience and drive conversions.
Opportunities also lie in the demographics of the audiences that audio programmatic reaches. A young listenership means audio presents the chance to reach an audience entering or already in their prime spending years. By connecting with millennials and Gen Z through audio, brands can form long-lasting relationships that with nurturing will result in a higher customer lifetime value for years to come.
Based on recent months' trends, the growth in digital audio saw a meaningful acceleration in 2020. Looking forward, this change in behavior is not likely to disappear.
Users have developed new listening habits that are expected to stick, even post-pandemic. With this growth, digital marketers are seizing the opportunity to leverage the power of programmatic advertising, to expand their reach and speak directly to the audience (no pun intended).
https://digiday.com/?p=411120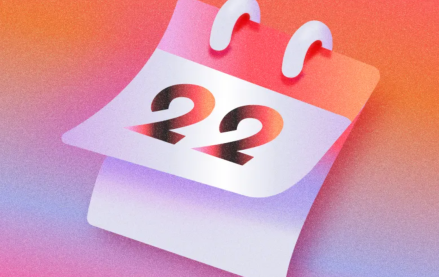 27 September 2023 • 8 min read
Suscríbete al newsletter de Digiday en Español aquí para recibir las últimas noticias sobre el sector de marcas y la industria del marketing. Esta historia fue reportada por primera vez en Modern Retail una publicación hermana de Digiday en Español. Históricamente, la estrategia navideña de Tarte Cosmetics ha girado en torno a tres ejes principales: El […]
September 27, 2023 • 10 min read
Digiday+ Research assesses how brands and influencers are using Shorts to reach new audiences and what types of Shorts videos create the most buzz for marketers.
This week's Future of TV Briefing looks at what an industry group's conditional certification of three measurement currency contenders signals about the TV ad business's measurement overhaul.