Group targeting capabilities and promise-oriented messaging are maximizing new business wins for B2B marketers
August 3, 2023 • 4 min read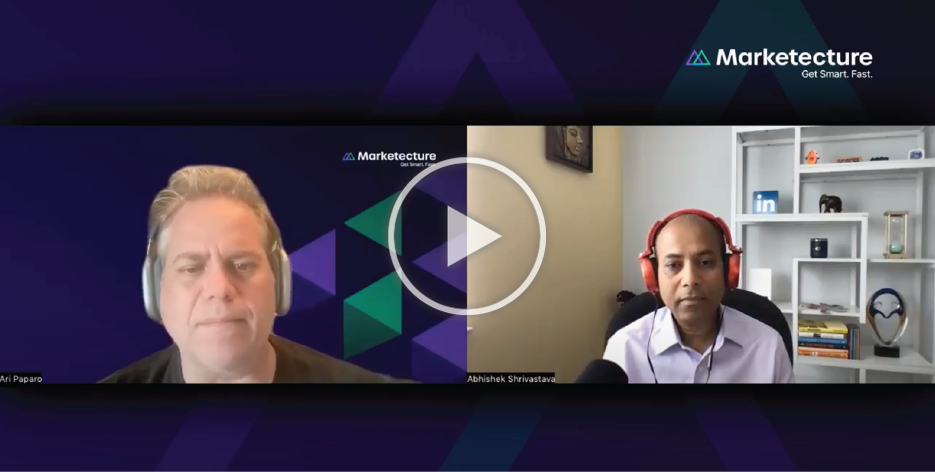 Produced in partnership with Marketecture
The following article highlights an interview between Abhishek Shrivastava, vice president of product at LinkedIn and Ari Paparo, founder and CEO of Marketecture. Register for free to watch more of the discussion and learn more about how to make B2B advertising more efficient and effective.
Business-to-business marketing focuses on activating decision-makers at target companies, converting them into customers. It can prove a lengthy process due to decision-making committees — meaning marketers are often nurturing prospects for six to nine months.
To help unpack the tactics and approaches driving B2B marketing success stories, LinkedIn's vice president of product recently spoke with Ari Paparo, founder and CEO of Marketecture; they discussed challenges, opportunities and solutions within the B2B marketing space.
How LinkedIn streamlines the identification of decision-makers
As the advertising industry grapples with increasingly complex privacy restrictions, B2B marketers must look closely at their strategies.
While individual-level tracking is becoming increasingly challenging due to numerous regulations, many platforms have developed ways to look at consumers in groups instead. And when it comes to B2B marketing, this is ideal as groups are the targets.
"Because you're trying to reach a group of decision-makers with B2B marketing, that's the group we're starting with," said Shrivastava regarding LinkedIn's Group Identity solution. "It's really exciting in terms of customers being able to tell us what companies they want to target. We can figure out the decision-making groups within those companies and then reach them on-site and off-site."
While sites like LinkedIn make it possible for marketers to identify the CFOs of large tech companies, for example, precautions built into the platforms often mean it's impossible to reach out directly. Additionally, business purchase decisions usually belong to a group of people and not just one person. Identifying who these people are isn't as easy as pinpointing the CFO.
"Based on the data we have on the platform — and not just the profile data, but the engagement we see on the platform — and the context, we can infer what role on the decision-making committee that particular individual may be playing," Shrivastava said. "And then, we construct the groups based on that."
If businesses know the companies they wish to target with their advertising, they can create a list of those targets and upload it into LinkedIn's system using Mash Audiences. LinkedIn then uses that information to reach users and target the advertising campaign accordingly.
For those who don't have a target list yet, LinkedIn is working on the ability to offer its customers a cold start. The idea is customers will provide their industry and the product they're selling and then recommend a set of companies based on the data it has collected.
Focusing on values and promises for the end consumer is vital to B2B campaigns
Aside from identifying the right people to target, many B2B companies feel marketing itself is an afterthought. Because of this, their B2B campaigns tend to focus on features and may not be as robust as their B2C counterparts.
B2B and B2C advertising methods are different for a reason. However, there are aspects of B2C that B2B marketers can leverage, such as spotlighting promises rather than features alone.
Companies aren't doing enough brand-building in an engaging and memorable way. The market challenge facing B2B is the notion of promise-making and the value it can drive for their business.
"They need to speak in a language that customers and future customers can understand," said Shrivastava. "In B2B, it tends to be very feature-driven — people talk about capabilities and features versus what is the promise that you're making. You see this done very well in the B2C space, but not so much in the B2B space."
If B2B marketers can communicate the value that their product will deliver to its customers instead of just speaking about its flashy features, then they'll be on the road to success when pitching to other businesses. Because B2B faces a longer purchase cycle, focusing on driving home the benefits that may ultimately sway the decision-making committee is essential, hopefully making that nurturing process more effective.
The B2B space is vast, yet many companies are not viewing marketing as a primary channel for their business. Some of this lies in the challenge of identifying the right people to target, leading to inefficient advertising campaigns. However, many tools within the B2B space allow for more efficient targeting and, therefore, more effective marketing and nurturing campaigns. Additionally, these teams can — and should — take note of the highly successful promises-driven approach taken by B2C marketers and adopt it for their campaigns, filling a much-needed values gap in most B2B strategies.
————————————————
Register for free to watch more of the discussion between Ari Paparo and Abhishek Shrivastava and learn more about how to make B2B advertising more efficient and effective.
https://digiday.com/?p=513615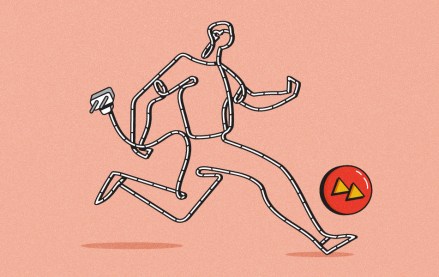 September 22, 2023 • 4 min read
Women's sports are having a moment. Brands, media companies and agencies are looking to get in on the action.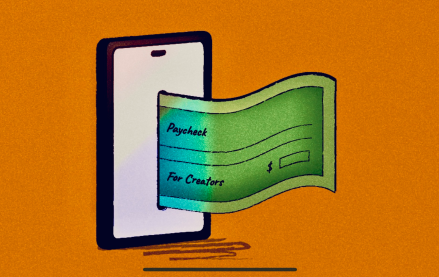 September 22, 2023 • 6 min read
The Hollywood strikes were supposed to be a game changer for many of them, but the situation hasn't quite lived up to the hype.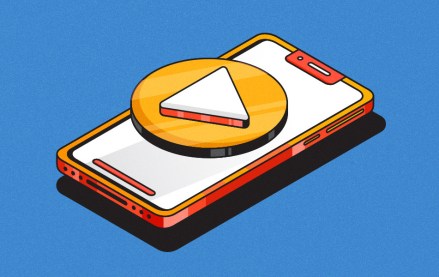 September 22, 2023 • 5 min read
Given the rise of short-form video, agencies that focus on the format, rather than specific platform expertise, will reap the rewards.