Amazon rolls out customer demographic analytics for third-party sellers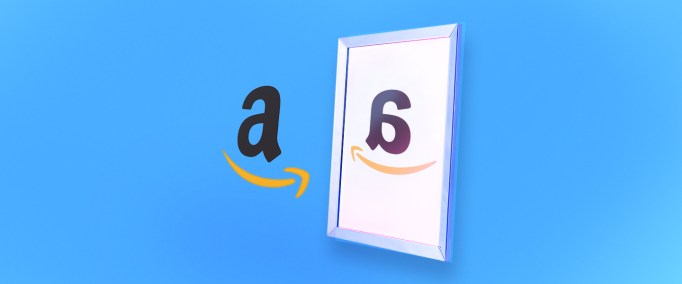 Amazon is now giving third-party sellers access to aggregate demographic information about customers, including age, income, gender and marital status.
It's part of an effort from Amazon to give more information to sellers using its third-party seller platform, Seller Central. The company noted some of these moves in a news release Tuesday that highlighted newly launched Amazon Brand Analytics, including insight on popular search terms and comparable products; a promotional Fulfilled by Amazon monthly storage and removal fee waiver; personalized guidance on how to sell globally, and educational tools for sellers. Kiri Masters, CEO of Amazon agency Bobsled Marketing, said news of the move emerged on a LinkedIn post from a seller late last week; Amazon confirmed to Digiday that demographic analytics were made available to sellers in the U.S. last Thursday.
You have read the maximum number of free articles.
Digiday
+

Membership

Subscribe now for access to unlimited Digiday content, premium research reports, exclusive newsletters, invitations to member-only events and more.
This content is available exclusively to Digiday+ members.
Digiday
+

Membership

Subscribe now for access to unlimited Digiday content, premium research reports, exclusive newsletters, invitations to member-only events and more.
According to Amazon, Amazon Brand Analytics, including the customer demographics report, is available to "eligible brand owners" who are enrolled in Brand Registry. Currently, the feature is only available to sellers who own a brand or who serve as an agent, representative, or manufacturer of a brand.
For third-party sellers on Amazon, unlocking free customer demographics information addresses one of the biggest pain points of selling on Amazon's marketplace: limited access to customer data. While brand analytics offer information about keyword searches, how popular keywords are, click and conversion share, information about who customers were was virtually nonexistent before, said Ryan Williams, director of finance for Rise Brewing. With limited customer data, it's been challenging for many Amazon sellers to market to customers and would-be customers who peruse or buy items via Amazon.
Advertisement
The insights acquired from the demographics tool will have an impact on broader marketing strategies that go beyond Amazon, said Williams, who said he began accessing the feature on Tuesday.
"This really helps with your marketing strategy, not just on Amazon but outside of Amazon as well," said Williams. "We're constantly asked by investors who we should focus on, and beyond Google Analytics, those questions are not always easy to answer."
For Brian Hemmert, chief marketing officer at Fat Snax, the added insights are a positive move from Amazon, but not enough to abandon growing Fat Snax' own e-commerce site.
"It's still crucial to have our own direct channels through our site," he said.
Advertisement
Agencies working with Amazon, however, say the motivations behind the new analytics tool aren't only to benefit smaller sellers. Amidst recent reports that Amazon wants to move some sellers away from the wholesale platform to Seller Central, agency executives say what's at play is a strategy to promote Seller Central by giving third-party sellers access to data they would have to pay for if they used Vendor Central. Brands that sell through Vendor Central have to pay for demographic data as part of a subscription to Amazon Retail Analytics (ARA) Premium, which can reportedly cost as much as $30,o00 per year (ARA basic, which is free, offers reports on business metrics including sales and inventory levels). But according to the company, brand analytics are less relevant to the vendor model since Amazon is handling the listings.
"I don't know if I would characterize it as a win — it's an incentive for larger sellers to move to Seller Central," said Fred Killingsworth, CEO of Amazon-specialized agency Hinge, who added that moving more sellers to Seller Central lets Amazon divert resources from seller relationships within Vendor Central. "Amazon is a tech platform; the vendor relationship requires a lot more humans to be involved in the process, given expectations Amazon is going to provide help."
Meanwhile, additional analytics are a powerful tool to justify additional investments in Amazon's advertising platform.
"With brand analytics, the new demographics that came out in the past few days are a case for more ad spend on Amazon," said Masters.
Download Digiday's guide to 6 ways Amazon will eat the media and marketing industries here.
Advertisement
Sign up to get the day's top stories at 6am eastern.