The Young Turks, the top news network on YouTube, has started to distribute content on other social platforms including Facebook, Twitter and live streaming services like Periscope. But while it's diversifying its distribution options for The Young Turks, YouTube is still king, because that is still where its audience is.
Since launching in December 2005, The Young Turks has built a network of 35 YouTube channels that span current affairs, sports, entertainment, tech and other areas. Anchored by a flagship channel with more than 2.4 million subscribers, The Young Turks Network has 4.6 million subscribers in total and generates 100 million views per month.
"We have been a [channel] partner of theirs for as long as anyone has ever been a partner, so we have a history there and an audience that we've built there," said The Young Turks' founder and CEO Cenk Uygur. "And the audience is still largely there — I don't mean just our audience, I mean the audience. YouTube's still the new-media version of TV."
Uygur has ample reason to believe that, since The Young Turks has bet the farm on YouTube, which still accounts for a significant majority of viewership. According to the social video analytics firm Tubular Labs, The Young Turks' main channel generated 53.9 million views in October. On Facebook, it did 11.4 million views.
With more than 663,000 fans on Facebook, The Young Turks should be able to draw an audience there. In February, it started producing an original Facebook series called "Final Judgment" and has since also been distributing segments from its YouTube shows on the social network.
Ten months in, Uygur is still often surprised by which videos go viral on Facebook. Take, for instance, this video of Uygur breaking down the dashcam footage behind Sandra Bland's death. The most successful Facebook videos tend to be a minute or two long, and yet this 15-minute clip has more than 22.9 million views on the platform.
Uygur is pleased with the early results The Young Turks is getting on Facebook. Even there, however, YouTube's presence is felt. Every clip the network directly uploads to Facebook, including "Final Judgment," is also available on YouTube.
The same goes for a majority of the content available on other platforms. Roughly 80 percent of what's available outside of YouTube is syndicated content, said Uygur. For instance, The Young Turks has a half-hour show for Hulu, which consists of segments of the top-five stories of the day from its YouTube shows. Other syndication partners include AOL On, Pluto TV and Comcast's Watchable.
Its website also offers a full live stream of the daily YouTube newscast plus exclusive content for paying members (nearing 10,000).
The Young Turks will continue to explore distribution on other platforms, said Uygur.
For instance, live content is as core to the company as it was a decade ago. It's why the company is experimenting with social platforms like Periscope, Meerkat and Firetalk. (On Firetalk, The Young Turks will sometimes stream a live show — such as a "postgame" for the daily flagship show — and not make it available elsewhere.) Peering into 2016, the company will look to incorporate these platforms while on the campaign trail, said Uygur.
"We're excited that everybody is into live streaming, but literally no one has done it longer and nobody has done it better than us," said Uygur. "If the whole market is rushing into it, we couldn't be in better shape."
But even here, YouTube will take the lead. Its website, for instance, utilizes YouTube's player and live streaming technology.
"It's hot in the industry to rush off of YouTube, but in the last 10 years we've defied a lot of hot ideas, and a lot of people who went after those hot ideas aren't around anymore," said Uygur. "We're not going anywhere. It's our home base."
Image via The Young Turks.
https://digiday.com/?p=151359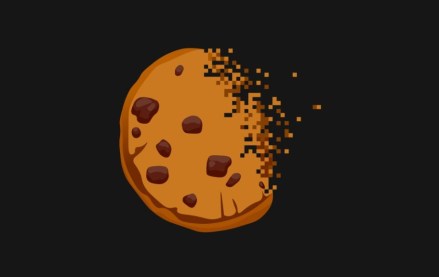 September 25, 2023 • 1 min read
During the Digiday Publishing Summit, execs from companies including Condé Nast, Dotdash Meredith and Thomson Reuters assessed the industry's readiness.
September 25, 2023 • 5 min read
Publishing executives shared their honest and unfettered opinions on the rise of generative artificial intelligence technology and its impact on traffic, IP protections, content production and jobs at the Digiday Publishing Summit last week.
September 25, 2023 • 5 min read
Here is A sampling of other AI-related news from last week.