In a year, Runner's World has signed up 18k to its digital membership program
March 10, 2020 • 3 min read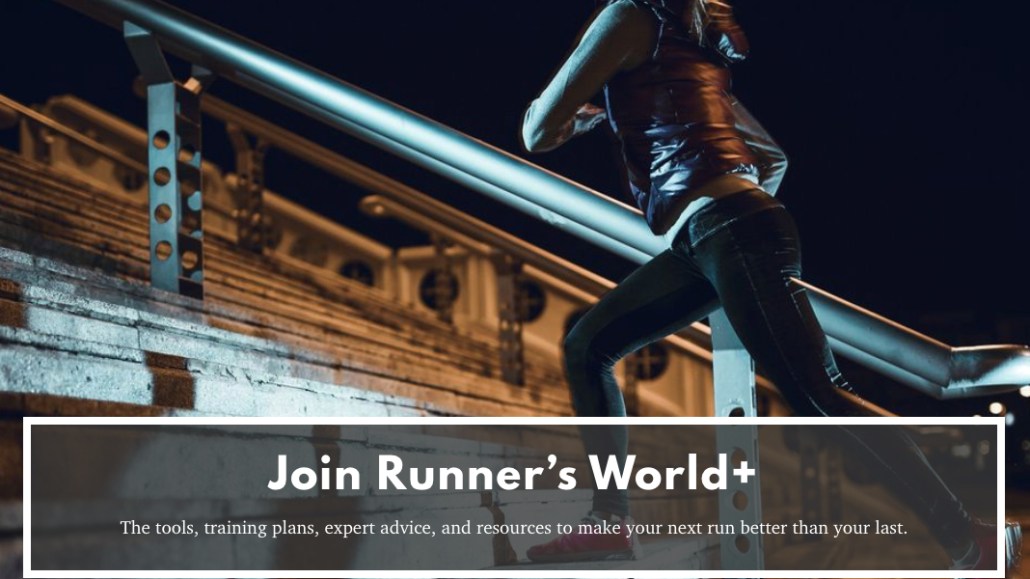 Hearst has recently taken incremental steps towards digital reader revenue. But Hearst Magazines' first membership product, Runner's World+, will act as a blueprint for Hearst's other enthusiast publications moving into reader revenue.
One year since launch, the Runner's World+ membership has had 18,000 sign ups with 13,500 current active members, 60% of whom have signed up for the annual subscription, which costs $50, or $30 for existing print subscribers. The rest have signed up for the digital-only monthly subscription at $5 per month, said Jalaine Johnson, membership director of consumer revenue and development at Hearst Magazines.
Johnson said her goal is to double membership numbers by this time next year, and this spring, another enthusiast Hearst title, Popular Mechanics, will launch its own membership model, Pop Mech Pro, using a lot of features similar to Runners World+.
"In a way, these brands have always been membership brands, loosely defined," said Bill Strickland, editorial director of the Enthusiast Group at Hearst Magazines. "As we started facing the challenges that all publishers face, we realized we could start to identify the most passionate of the passionate for every brand that we [have] and bring them in in a way that they will pay to have a lot more services."
RunnersWorld.com has a metered paywall that offers up to four free articles per month. Paying members get access to the entire site plus member-only content, a weekly newsletter, written training plans, on-site videos, discounts on retail items and the opportunity to be involved in third-party product testing. Runner's World has a network of 200 to 300 members who serve as product testers and submit reviews of shoes and training tools that they use within their own homes. Five members will be added to the in-house testing team and will be able to come into Runner's World's offices to test the products with the editors.
Ten pre-registered members also get access to monthly conference calls with in-house run coach Jess Movold, who answers reader-submitted questions about their personal running journeys. Movold has also been involved in past experiential member offerings, such as a meet and greet at the New York City Marathon in November, and contributes content for the site and magazine. Runner's World also hired a staff writer to take on some of the editorial lift that the came with the membership.
The site also features members through their own digital profiles. Johnson said the editorial staff reaches out to members one-on-one and asks them to answer a survey about their personal running experience. One member was the cover star of the March issue in honor of the membership's one-year anniversary.
"We're able to display through the site this community of runners that have decided to take the next step, not only improving themselves as runners, but also strengthening their relationship with Runner's World," which Johnson added appeals to both existing members and can be used as a marketing tool to potential members.
While Hearst has experimented with several ways of introducing reader revenue, including micro-membership models like Esquire's membership for political columnist Charles Pierce and a higher-priced membership for Harper's Bazaar readers, the membership model has the potential to be stickier.
"The moment the reader sees themselves in the magazine, it's a lifetime relationship," said Juan Señor, president of Innovation Media Consulting, continuing that while some publishers have pursued a user-generated content route in order to achieve this relationship, by leaving the editorial responsibilities to the editorial team, this protects the journalistic value but still gives members the chance to contribute their thoughts and opinions on the content.
Strickland said that membership revenue is a smaller revenue stream for Runner's World, though it is the fastest growing portion. Consumer revenue overall, which includes print subscriptions, is the second largest revenue contributor after advertising. Runner's World's print circulation is currently at 700,000, according to the company. The membership size is smaller, but he said he sees the opportunity for a lot of overlap.
"Unless you get 40% of your digital revenue from readers, it's game over," said Señor.  "A lot of publishers are still trying to sell subscriptions. Well the model has to go from subscriptions to membership."
https://digiday.com/?p=360745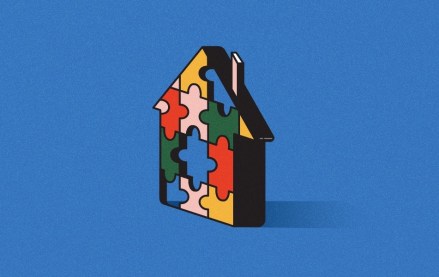 September 22, 2023 • 4 min read
Apartment Therapy's president Riva Syrop took the stage at the Digiday Publishing Summit to discuss the convergence of commerce and sponsorship revenue within its Small/Cool event.
September 22, 2023 • 4 min read
Media execs took stage at the Digiday Publishing Summit to discuss the growing importance of ROI in ad campaigns this year.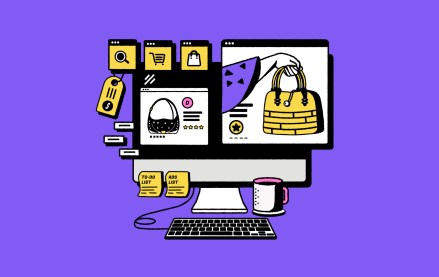 September 22, 2023 • 4 min read
CEO Satya Nadella said AI assistants will be as ubiquitous as PCs and will help users navigate across apps, operating systems and devices.