Back in late 2008, in its Consumer Electronics Show preview, CNET posted the following headline: "High hopes at Yahoo, Intel for Internet-enabled TV." It's 2012, and we're still waiting.
Intel was ever present at the massive show, showing off a line of slick Utlrabook PCs built for multiple manufacturers instead of TVs. Yahoo? The company announced a slew of new apps for the Yahoo Connected TV platform on the Sony Bravia, while revealing that over 1 million people use the product in a given month, and 8 million people have purchased TVs with the platform installed. Still, it's hard to say Yahoo was much of a presence at an event that celebrated the convergence of the Web and TV. As Rupert Murdoch tweeted from CES, "Big Three, Apple, Google, Amazon, and maybe now Facebook dominant and growing. Plenty of others good, but not in same league."
That's a pretty good assessment of Yahoo when it comes to connected TV, despite Yahoo's early focus on the area. Its presence was hard to feel in the sea of connected TVs and related announcements from major TV manufacturers like LG, Sony, Samsung and Toshiba — most of which are rolling out their own app stores powered by software companies like Rovi. The other big smart TV player with a lot of momentum was Google, which is seeing its operating system showcased on a number of high-end TVs (though fewer than you might actually expect based on the hype). There was even buzz around Facebook's integration with Mercedes-Benz cars.
Yahoo, which started talking about connected TV at least as far back as 2008, was mostly an afterthought. According to the Yahoo Connected TV site, the platform — which allows users to access 180 apps for brands like Twitter, Yahoo Fantasy Sports and ABC — is available through several TV models from Sony (the Bravia) Vizio, Toshiba and Samsung. But a quick tour around these companies' websites shows that it's hard to find Yahoo Connected TVs promoted much anywhere. Only Toshiba seems to be promoting the platform directly, with the others favoring their own connected TV options (naturally). Sony is promoting Internet TV with Google TV.
"When connected TVs first hit the market, Yahoo TV was the platform for several manufacturers," said one TV technology insider. "It was an app-based platform, and the manufacturers used Yahoo and their publisher partner logos on TV boxes to entice people to buy sets at retail."
Based on where today's TV landscape is headed, with gaming consoles like Xbox Live and the majority of manufacturers pushing the app experience, Yahoo's Connected TV "widget channel" approach would appear prescient, particularly compared to Google TV's shaky attempt to push the browser on the television. But was Yahoo perhaps too far out in front of this trend? Having a million folks a month using the platform certainly is no disaster, but it's hard not to notice the platform's diminished visibility at a time when the connected TV appears poised to become a mainstream reality.
It's somewhat troubling for Yahoo — the company that helped usher tens of millions online — that the reason its TV efforts have floundered, according to an insider, is its user experience was subpar (though its early partners warrant some blame). More tough for Yahoo to swallow is that its partners seem to be going their own way.
"Manufacturers realized they wanted to own the consumer experience and have an ongoing, direct relationship with consumers. Most networks and publishers are going directly to the manufacturers to do big partnership deals, optimized for TV which is driving connection rates and usage."
It's slightly reminiscent of the mobile market, where Yahoo was touting its mobile product suite and its series of portal deals with top carriers, only to get swept away by the iPhone and subsequent smartphone revolution. Yahoo's early appearance in mobile didn't seem to have helped the company gain a foothold as it did in the desktop arena, and it may again miss a foothold in connected TVs.
That's if people take to connected TVs at all. The Web/TV convergence thing has been predicted for at least a decade. Back in 2007 the launch of Intel Viiv was supposed to push convergence to another level. Then media and advertising types got all hot and bothered regarding the convergence possibilities of Windows Vista.
And in the past few years, it's been connected TVs that will finally force convergence upon us. "We do not see it as a niche offering in a few high-end models. We see this as moving into the mainstream," Patrick Barry, vp of Yahoo's Connected TV initiative told CNET in 2008. "In 2009 we're going to see good penetration into the product lineups of the consumer electronics companies," Barry said. "Beginning in 2010, I think, you're going to see Internet-connected consumer electronics devices dominating the lineup."
Barry left Yahoo in 2009. Internet-connected devices certainly have dominated consumer electronics since then. They've just been phones and tablets, not TVs.
Of course, if Apple's much-rumored ITV comes out, blows away the competition and defines a new consumer category as it did in mobile, it won't matter much whether Yahoo, Samsung or whichever other early contenders do in the short term.
https://digiday.com/?p=3687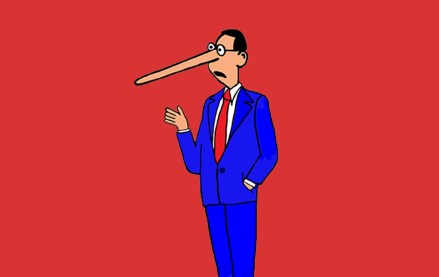 October 3, 2023 • 7 min read
•
•
A new definition for MFAs is available but the vague nature of the guidelines is leading to a lack of standards that might prevent adoption.
October 2, 2023 • 1 min read
•
•
The publishers who attended DPS were focused on the potential upsides of applying the technology to their operations while guarding against the downsides.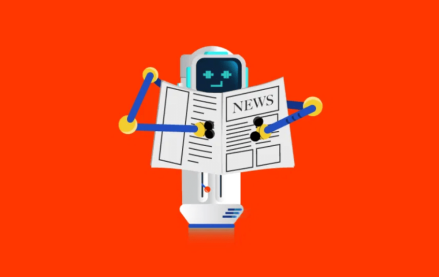 October 2, 2023 • 4 min read
•
•
Now that ChatGPT users can surf the internet for information, some publishers are reconsidering the weight of the issue.