Wayne Powers has a tough task. The former president of Time Inc.'s media group was named Yahoo's svp of ad sales for North America. Powers, last November, during a time when Yahoo was struggling to regain its former prominence in the online ad market. Since then a challenging position has only gotten only more difficult, as Yahoo has had to deal with constant questions of what it is, whether CEO Carol Bartz is going to last, and whether Yahoo has enough feet on the street. But on the bright side, Yahoo's media properties continue to dominate several top categories, with Yahoo Sports breaking out recently with its bombshell investigative piece on the University of Miami's football program. Plus, Powers just got a whole new slate of professional video series to sell.
During Yahoo's recent earnings call, CEO Carol Bartz very publicly admitted that Yahoo's ad sales team isn't getting enough meetings with key clients. Buyers have complained about a lack of coverage. Can you update us on where things stand?
Sure. When we rolled out our overall sale strategy early in year, we essentially reorganized from eight teams to three. The big move has been a shift to solutions selling and a shift away from selling reach and coverage. Anytime you have a strategy shift like that you have people that don't want to be part of it. Now we are reorganized into three sales regions. We just launched this new organizational construct. We are targeting by the end of September or early October to be fully staffed. In addition to [losing people through] attrition, we uncovered that we needed additional resources, which we got Carol Bartz to approve. We're adding people in field sales, sales development and our global client and agency group. So we've deepened our coverage, and that's given us more resources and tools.
The online ad industry appears to be undergoing a major shift toward audience-based buying. Has that hurt big branded-destination sites like Yahoo? Given this supposed shift, one might even wonder whether the era of big traffic numbers carrying a ton of weight is in some ways over.
For us it really hasn't hurt us. Our audience growth has been great. Our overall audiences have continued to grow. For agencies it's been a continuation of a strategy, where you've seen much more buying against specific targeting. Because of our size and scale, that gives us the unique ability to do both. We can focus on big integrated ideas that can live on big canvas, with bigger more innovative creative units, and also overlay that against specific targets. So that plays well for use. Scale is one component, but the other component is engagement numbers. As long as we're seeing not only user growth but engagement, then we know that we are creating content experiences that people find valuable. As long as those are growing together, we feel good. If one comes at the expense of the other it that it's probably a challenge for you. Fortunately for us we're seeing both.
Yahoo just announced a slate of original programs for this fall. Clearly you guys are betting big on video. Do you see an opportunity to go after dollars with all that is happening with broadcast networks requiring user authentication and what's going on with Hulu?
There are three areas where we are going to continue to invest in going forward. One is video, the other is mobile, and the third is social. In video, we have nine of the top 10 originals on the Web today. We continue to invest in branded entertainment, and we're deepening  our commitment to create video experiences consumers are really looking for on top sites like OMG, Yahoo Sports, Yahoo News (such as Who Knew?). We are making sure video is where we continue to invest and grow. Where appropriate, we are partnering with our agents and clients helping them with their shift in dollars. That's part of what our marketing solutions teams are tasked with: concepting, as well as even sometimes helping shoot and produce series.
Given your push into video and its popularity among buyers, should the Web rally around the GRP?
I've always kind of thought as a industry, the common denominator here is audience. We should be comparing what are people are doing within these media and how engaged they are. Then we can at least standardize audience comparisons. To me, it really is about that. GRP is just one fundamental statistic around reach.
How does Yahoo get its buzz back?
By bringing the bigger ideas, not going in and just touting the scale. We are talking about how advertisers can use the scale and size, and we're talking about how we can bring those to life for the advertisers. There are very few media companies that can reach the audience we do and create custom experiences on the Web.
https://digiday.com/?p=3168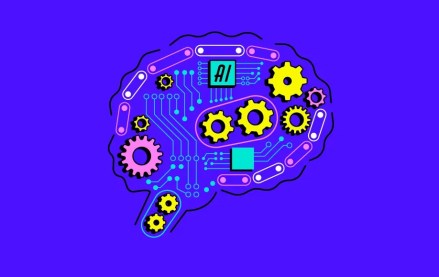 December 11, 2023 • 5 min read
As Google and Meta roll out new features, startups like Runway are finding new ways to compete for enterprise clients.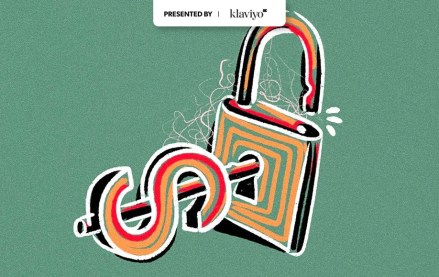 December 8, 2023 • 5 min read
Future plc's CFO Penny Ladkin-Brand announced on Thursday that she is stepping down, as the U.K.- based media company reported declining revenues and a new two-year investment plan to get back to growth.
December 7, 2023 • 13 min read
In this week's Media Briefing, publishing executives share how the task forces they created earlier this year to oversee generative AI guidelines and initiatives have expanded to include more people across their organizations.