WPP's Rob Reilly on the power of creative excellence
August 12, 2022 • 9 min read
•
•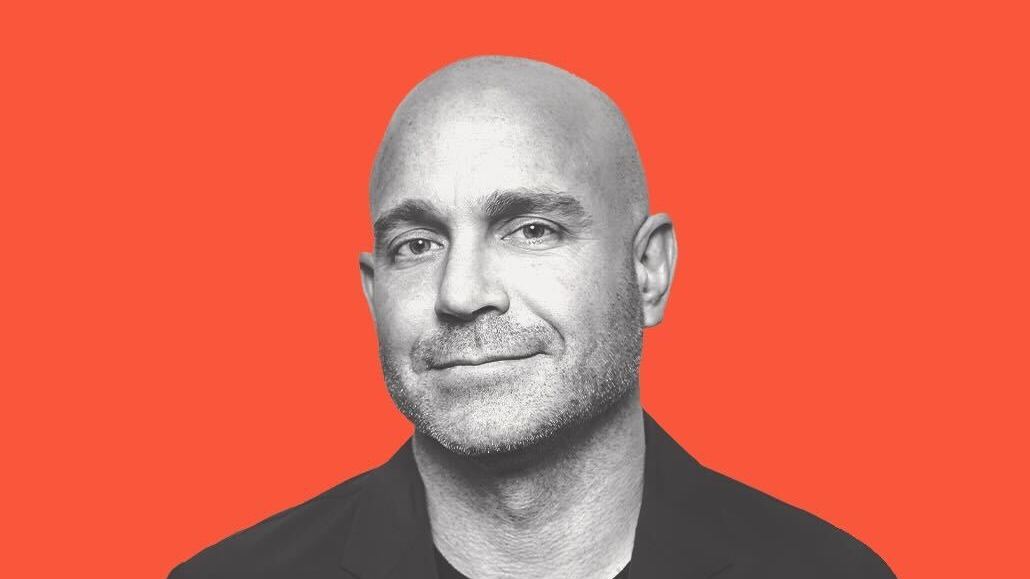 Rob Reilly is a bonafide creative. Having been in the industry for decades, he knows what it takes to create meaningful work that has an impact. Not only that, he's willing to share his knowledge and success to hopefully inspire the next generation.
In sitting down with Reilly, his passion for creativity and the high quality standards he puts into his work is clear. Under his creative lead, WPP won the Most Creative Company of 2022 at Cannes by a landslide of over 300 points. Animated and engaging, it's no surprise he is the chief creative officer for the largest advertising company in the world. With a little over a year under his belt at the company, his outlook on the future is a positive one, emphasizing the importance of collaboration and brand consistency as key factors for continued success.
I wanted to say that I actually have a photograph of the Fearless Girl in my room. When I was preparing for this interview, I discovered that you had a hand in bringing it to life and I was very excited.
That's one of the best things someone's ever started an interview with. I think the accomplishment you can have is to create something that has an impact long after you leave this earth. When the stock brokers come out, they have to face her and remember to do the right thing the next day. The City of New York wanted to move her into a park because she was causing a lot of traffic. We were like, 'no, we'll move her to Tokyo or London instead because everybody wants her.' So, we showed them the comp of the only place we would accept, State Street, and that's where she is today. We don't know what the return on investment is on that piece of work, because who knows if it inspired, some president or someone starting a company or finding a cure to a disease, because they were inspired to be a bit fearless.
You've been a part of other social justice campaigns such as #NYCSaysGay. How do you leverage real problems to inspire people?
Well,if you've seen anything that I've done or any presentations I've made, I really talk about creativity being today's most valuable asset. So yes, the NYC Love was a campaign that we did against the Don't Say Gay issue that they had in Florida. (The campaign was digital billboard advertisements strategically placed across Florida that emphasized NYC's commitment to the LGBTQ+ community, in partnership with New York City's mayor Eric Adams.) The idea is great. But the media placement is what makes it really great. The creative headlines are fun and interesting and pretty punchy, but it's a fact, that you're able to buy the media in the States basically telling people to leave Florida, and the state of Florida couldn't stop it. You need some real ingenuity and real creativity to do that. I have high hopes for creativity being taught to children in schools eventually. We're teaching our kids a lot of things, and we should be teaching them to use their brain and creative ways to solve problems. Too many people think, "Oh, I'm not creative." But you don't have to be an artist to be creative. You just have to use your brain in different and unique ways to solve things. I feel like more and more creativity is going to be used to get us out of sometimes the messes we create as a country and as a world.
How does hiring talent plays into that mission?
I think younger people want to work for companies that are doing the right thing. Whether you choose to work at a company or whether it's the couple of brands you choose to support, you're watching what they do. But you also want to have a good career and make money and these two things don't have to be mutually exclusive. I think we've got to continue to attract unique and different types of individuals by doing the right things for them, and then the right things out in the world. I think where we're struggling, like everybody is struggling, when we get into the diversity and inclusion aspect. I feel like we got to do a way better job of making sure all types of people with all types of opinions and voices and backgrounds are included and this is the business . We're continuing to figure out how to do that.
You've spoke in the past about the communal aspect of creativity. How do you think technology and working virtually has impacted that sentiment?
We're in an apprenticeship business. I have this job, because I spent decades listening to my bosses talk about things that weren't even projects I was working on. Because I was there and I was part of this community. You can be sitting at your desk and listening to these things happening. I learned so much and I feel like that's where it's a real danger to younger people. We've got to do a better job of making sure everybody is included when people are coming back to the office, [as well as] the people that work in a hybrid model. I don't know if technology has caught up with the ambition of a hybrid workplace. It exists, but it's expensive. We have to figure out how to make our spaces more interesting. So it's part technology then also part atmosphere. It's a complicated thing.
WPP won the Cannes creativity award by a significant margin this year. Is there any specific approach or anything that you would say you could attribute that success to?
I believe very much in talent, and if you hire the right talent, you get a better result. I think making sure we're the best place to work or the most attractive place to work, or the most inclusive place to work. These are important things because the best people are attracted to those things. It starts with our CEO named Mark Read, who says, "I want to be the most creative company in the world." It starts there, and then starts with all the other CEOs. If CEOs do not want to be a creative company, we won't be a creative company. But our CEOs do. If we're not prepared to do the things it takes to be number one, and be seen as one of the most creative companies, then we're going to fail, and it all starts with the CEOs. And luckily, we have amazing ones. I feel like now, we're probably one of the top places to work, and I think momentum does that. And good stories are coming out of our companies and good stories are coming out of our WPP center. And I think that's attractive to people. So, people plus process equals consistent creative excellence. It's not that complicated, but it's hard to execute.
What do you think you've learned in this past year, in this new role?
What I've learned is that just because a company is big doesn't mean it can't be a really supportive place. What Mark has created is a very special group of all the CEOs working together. I've learned that constant communication and meeting and talking all the time is really how you get a big organization to be on board. So instead of one person there's 20 people that really are all going in the same direction. And I knew that worked on a smaller scale, because I've been part of that, but I didn't think it could work on a big scale. And I think part of that is that constant communication and Mark is very good about getting great opinions from everybody and listening, and then making really informed decisions. That's probably the biggest thing I've learned is that if you communicate often, and with real authenticity, and with real purpose, you can have a very large organization operate in a very cohesive and meaningful way.
What are you looking forward to? What are some things that you hope to accomplish in the next year?
We've had a tough couple of years as a country and as a world, through the pandemic, and now we're kind of having another tough year with other things going on in the world, such as the looming recession. I think in these moments, people really look to brands for stability. I'm most excited about making sure that these brands show up well in the world, and are the stability and the hope and the inspiration for people who need it. This isn't the time to panic, this is the time to really use creativity to solve some issues because it's going to be hard. All we can do as agents for brands and marketers is, make sure our brands are healthy, and really being there for people as much as possible.
How has shorter format videos like TikTok and Reels changed what you do?
My entire creative process is anticipating how the idea lands in culture. What's that thing people love, share and spread. That's the entire creative process. So it doesn't matter how you bring it to life, or where it shows up, it could show up on TikTok, it could show up in long formm it could show up as a [linear] TV or Netflix series, it could show up in a more traditional television commercial during sports or during live entertainment. But video as a delivery device is at the highest it's ever been, and I think it's gonna get even more and more. I think curiosity is the most important thing as a creative person. And as you get more experienced in the business, if you don't remain curious and try to learn all the new platforms and where young people are you're going to fail. You have to put in the work and you have to keep refreshing your skills, and your mind. By the way, it's getting more and more entertaining and easy, and it's not mindless. I think brands haven't quite cracked things like TikTok, but we will, we just have to keep playing with it. I'm excited to be a part of it. I think we just have to be curious enough to master it.
What do you think led you to this moment in your career?
I've wanted to be a game show host when I was a kid and I feel like I kind of still am one today, because I keep the show going. It's what a chief creative officer does. I love the brevity of advertising, I love the instant gratification of things now. I think that a really great part of what we do is we can put things out into culture and advertising, and agencies. We're doing way more than we did 10, 15, 20 years ago, we are creating products, we are creating policies. I mean, the fact that we've changed policies in so many places, not just WPP. I hope more and more diverse candidates and young people are attracted to our industry, hopefully through WPP. But if not, other great companies that are out there. Because I think we need them. You can have a great life doing meaningful work and that could be just entertaining the hell out of people. We don't always make people cry, I'd like to make us laugh a little bit more. We've really tried to be politically correct everywhere and I think we've lost a bit of the sense of humor. I'm just trying to add a little bit more fun to it, because the world is heavy. We need some fun. And advertising certainly is the place where you can have a crazy amount of fun.
https://digiday.com/?p=460316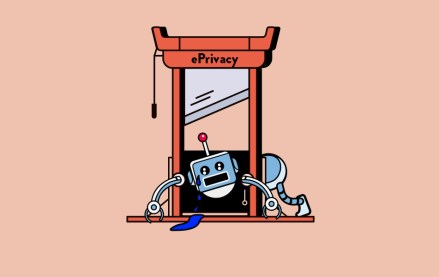 September 29, 2023 • 5 min read
•
•
Publishers are unsure if blocking AI web crawlers is enough to protect their content from being scraped and used to feed AI tools and systems.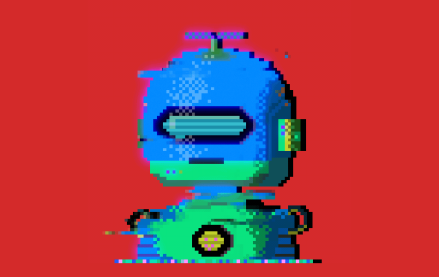 September 29, 2023 • 6 min read
•
•
New features include a new chatbot called MetaAI, Bing search integration, new AI image tools, and dozens of celebrity characters.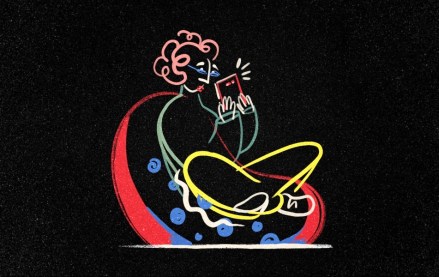 September 28, 2023 • 3 min read
•
•
The Financial Times has launched another lower-priced, subscription-based mobile app product a year after the debut of FT Edit to reach international readers.