ESL One Cologne, a live eSports tournament held in Germany from July 5 to 10, drew more than 42,000 attendees during the last three days of the event. The actual competitions, which were streamed live across platforms like Twitch, Hitbox and Yahoo, drew a total of 21.7 million unique viewers with as many as 1.6 million people watching at the same time.
But for those who didn't attend the event and wanted to get a sense of what was happening beyond the actual competitions, the event organizer, ESL, had them covered on Facebook Live. During the tournament, ESL went live six or seven times every day on its ESL Counter-Strike Facebook page — the tournament focused on Valve's popular "Counter-Strike: Global Offensive" title. Hosted by video game personality Mantrousse, the live streams included interviews with top players and video-game personalities as well as visits to partner booths and even side activities like bull-riding and gladiator fighting that were held at the arena.
"With Facebook Live, we are creating this 'B-stream' exclusively for the platform," said Johannes Schiefer, director of global social and editorial for ESL. "There, we can bring the experience of what it would be like if you were actually at the event."
The biggest eSports events company in the world, ESL has hosted 400 events to date. Starting in late April, when ESL held its ESL One Manila tournament at the Mall of Asia, the company has been using Facebook live video to provide behind-the-scenes access and expert commentary on the proceedings. It aims to go live six or seven times a day during these tournaments, with segments running between 15 and 30 minutes — its ESL One Frankfurt event alone featured 240 minutes of live content over two days.
With no shortage of live streaming platforms that already cater to the gaming and eSports communities, ESL doesn't feel the need to broadcast live matches on Facebook Live. Instead, the company can use the feature to engage viewers in a different way, said Schiefer. "The interviewer might not ask the same questions that a fan might ask," he said. "What's more, a fan asking a question might motivate a player to answer it even though it's a question he might not usually want to answer."
So far, ESL has used Facebook Live during four tournaments. Its first broadcast generated 9,000 live viewers, with those numbers fluctuating since depending on the subject of the live video.
Facebook live videos, as well as all social videos created by ESL, are handled by Schiefer's team, which staffs 12 people across multiple offices globally. (The company overall employs 400 people across 13 different offices.)
ESL's size and scope are just the latest indication of the growing popularity of eSports, which is expected to be a $1.2 billion market by 2019 according to gaming research firm SuperData Research. ESL might be the most prolific player in the industry, but it now counts legacy media outlets like ESPN and Turner as fellow eSports broadcasters. ESL might have a leg up in this area due to its roots in the gaming industry.
"The thing with eSports and TV is that none of the existing audience feels like it needs the validation of TV. They're already watching it on the platforms they want to watch it on," said Dennis Fong, a retired professional gamer and founder of Raptr, a social platform for gamers.
While Facebook Live is a new area of focus for ESL, the company started "intensively" doing video on Facebook at the start of 2016. Today, ESL sees 20 million views per month across its network of Facebook pages, which are divvied up by different video game titles and regions. Typically, videos are posted to the relevant game's page and then shared to and amplified by different country pages.
The on-demand videos are primarily highlights from tournaments distributed as close to real-time as possible. With as many as 50 percent more people seeing ESL content due to Facebook's unparalleled reach, the highlights are used to drive viewers to the live stream, Schiefer said.
And yet, for now, Facebook Live will remain ESL's home for behind-the-scenes content. There are no plans to stream actual tournaments on Facebook Live.
"It's not something we're ruling out," said Schiefer. "But my current state of mind is why duplicate the content that people can already consume in so many other places? I'd rather use Facebook's engagement functionality to make cool content that you can only see there."
https://digiday.com/?p=189604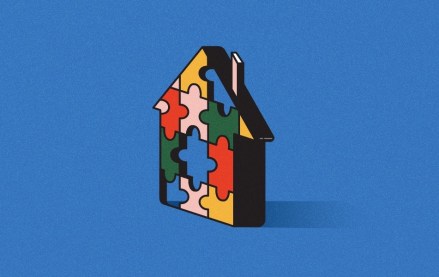 September 22, 2023 • 4 min read
Apartment Therapy's president Riva Syrop took the stage at the Digiday Publishing Summit to discuss the convergence of commerce and sponsorship revenue within its Small/Cool event.
September 22, 2023 • 4 min read
Media execs took stage at the Digiday Publishing Summit to discuss the growing importance of ROI in ad campaigns this year.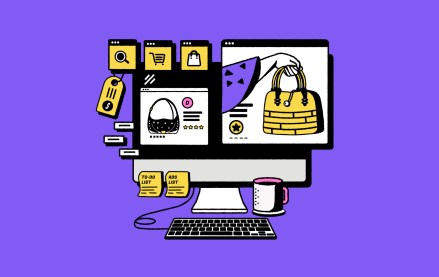 September 22, 2023 • 4 min read
CEO Satya Nadella said AI assistants will be as ubiquitous as PCs and will help users navigate across apps, operating systems and devices.