The New York Times has seen success with its subscription system, but can such a strategy work for the hard-hit local-news business?
Gannett, the nation's largest newspaper publisher with more than 80 outlets, is about to find out. It's following the likes of the New York Times, taking a metered approach — allowing a certain amount of content to be read for free (Forbes reports five to 15 articles a month, depending on the publication) before requiring readers to buy a subscription. Gannett is exempting its flagship USA Today property from the ambitious experiment, which seeks to add up in direct reader payments what local papers have lost in classifieds and ad revenue as news consumption has shifted online. The company expects to generate $100 million through this metered model starting in 2013. It's a risky bet as any paywall, even a porous one, is bound to cut into the lifeblood of Internet advertising: traffic.
"You might get a different lift of marketers because you might be going after a more affluent consumer," said Brad Adgate, svp of research at Horizon Media. "These are people who have disposable income who can pay."
The downside, however, is one of reach on the ad side. Gannett can charge higher rates, but will ultimately limit the traffic and impressions. Yet at this point, the news business has little choice. The local news business used to be cozy. Newspapers enjoyed effective monopolies on local advertising. They were the only game in town, basically. But the Internet blew up that model. Craigslist eviscerated the classifieds business — who would think to list a used car in the local paper nowadays? — and Google scooped up tons of local ad dollars. Those businesses aren't coming back.
"It's a smart way to diversify their revenue streams that ultimately supports their product in a way that helps them compete in premium ad dollars," said Brian Monahan, managing director of Magna Global. "I don't think it will cut off their revenue source because the sheer volume of pageviews is a commoditized asset at this point and shouldn't be a focus of its business."
For some publications, like the Wall Street Journal, a paywall makes sense. Its owner, Rupert Murdoch, is a staunch believer that online news aggregators are stealing his property, and he'll be damned if anyone reads his newspapers without paying for them. Additionally, many of the 537,000 WSJ digital subscribers are financial leaders who slap down corporate cards more often than not.
The New York Times, on the other hand, posits that its exemplary journalism is worth a couple bucks a day to read online. With about 324,000 digital subscribers, the company allows ways around its paywall — for example, if you click on a link to the Times from Twitter, you can read it for free. However, the NYT reported its 2011 fourth-quarter earnings. And they weren't pretty. The company's fourth-quarter profit dropped 12.2 percent, citing that the "continued drop-off in print advertising" couldn't offset the rise in subscription and digital advertising income.
Gannett is looking to reproduce the success of its large-newspaper brethren. However, outside of USA Today, Gannett's readers are smaller in scale compared to the WSJ and NYT. Readers of Gannett-owned publications like the Asbury Park Press, Detroit Free Press, Fort Collins Coloradoan are not looking to these outlets for national news. They're looking for hometown information.
There are success stories at the local level. The Concord Monitor's numbers — traffic and revenue — were up, according to an August 2011 report. Same thing for the Augusta Chronicle and Tulsa World publications.
However, a metered model for local outlets might chop local and small business owners at the knees. Let's say a local hardware store has been advertising in its local Gannett paper outlet for a long time. It's seen the results of local advertising — like couponing or ads for local restaurants or movie theaters — and now, with the metered site, the store might not get the traffic (digital or to the store) it's used to getting because its customers are no longer receiving the ads from going onto the local Gannett website.
"There's a real-world dynamic when these changes occur," said Josh Martin, group director of media strategy for ID Media. "When you offer content for free and then switch over to a pay model, the cannibalization element holds true."
The challenge facing any publisher today is that news content is readily available — often for free — from a multitude of sources. The paywall means there needs to be depth to the content that can't be found anywhere else. There isn't much choice, either.
"I actually admire them for at least trying something to see if it works," said Michael Hayes, president of digital communications at Initiative. "It's better to do it on localized sites. You don't want to do this on USA Today because it can monetize the traffic as it's a national property. It's better to start with a smaller market; that way if you lose some audience, you can make it up. In a way, it's a smart strategy."
https://digiday.com/?p=7376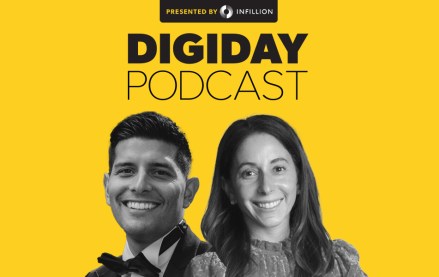 September 26, 2023 • 3 min read
In a live recording during the Digiday Publishing Summit, the news executives called for more nuanced conversations with advertisers around their brand safety concerns.
September 26, 2023 • 4 min read
After investing in one generative AI startup and suing another, the company will let customers create images on its website and an API.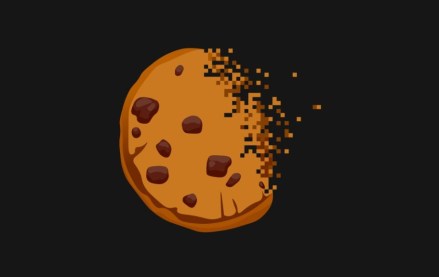 September 25, 2023 • 1 min read
During the Digiday Publishing Summit, execs from companies including Condé Nast, Dotdash Meredith and Thomson Reuters assessed the industry's readiness.