This is the seventh article in a 12-part series, "Solving the Web's Brand Challenge." The series is made possible through the sponsorship of Vizu, an online ad technology company whose solutions allow advertisers and publishers to measure and optimize brand lift in real time.
Display advertising has a "Where's The Beef?" problem. More than 25 years after those ads broke into the American consciousness,
Wendy has recently revived
the popular campaign. Why dust off such an old ad? Because unlike a single banner ad served over the past 25 years, just about everyone over the age of 35 remembers "Where's The Beef?" and can probably do an impression of the old lady in the ad.
Too young to remember
Clara Peller
? Then it's a good bet you know the lyrics to "
Be Like Mike
." You surely know the Old Spice guy. But when asked to come up with a memorable banner, how many people's minds turn to punch the monkey ads or pop-unders? How many come up blank? (You lose points if you mention the overrated
BMW Films campaign
that few outside the industry ever actually saw.)
The problems are known. Banners have been relegated to the sidelines of webpages and pigeonholed into a variety of uninspiring formats. When they have added that holy trinity of brand advertising — sight, sound and motion — they've done it ham-handedly with animations flying across the screen and increasing irritation rates along with awareness. Creatives have long dumped on the format, preferring originally to work on microsites or lately on Facebook, Twitter and other platforms. In the formative years of Web advertising, the dumping on the banner got so bad that then-Interactive Advertising Bureau CEO Greg Stuart used to jokingly refer to it as the "much-maligned banner."
And it deserved to be maligned, for the most part. But the banner is slowly but surely staging a resurgence, as steps are taken to make the Web a stronger brand-advertising medium, one where memorable ads can actually be born. Many credit the growing number of intrusive/prominent display ads pushed by the Online Publishers Association, AOL's Project Devil and others. They also draw inspiration from the slew of
gorgeous, impactful ads being developed for the iPad
and other tablets. And naturally they are enthusiastic about Web video's prospects for brand dollars. Change is afoot. It's just going to take a bit longer than some have hoped.
Ongoing Challenges
For everyone who wonders why the industry doesn't just ditch the banner tomorrow in favor of large-canvas display ads, there are many reasons why that's not a smart or practical idea. For one, the Web has an identity that is hard to shake. That identity is tied inextricably to the first display ad ever served. The ad for AT&T read, "Have you clicked yet?" From that moment forward, the Web relied on clicks to measure success — and ended up stuck in the outer boroughs of direct-response advertising, alongside junk mail, late-night TV infomercials and door-to-door salesmen.
Talk to leaders in the industry about the problem, you might think you entered a therapy session.
"The broad issue is, 'Is the medium built for branding?'" said Mark Ellis, head of North American sales for Yahoo. "The metrics, the talent, the technology, they're all aimed at performance advertising. We're all circling around this issue. We're probably in the middle of the process."
"The last 10 years have been about direct marketing and .gif and Flash creatives," said Greg Rogers, CEO of AOL subsidiary
Pictella
, one of the companies pushing the big, high-definition ad revolution. "We hold ourselves to this unrealistic expectation of change. We only started this a few years ago and only in last 12 months have we gotten serious. Ultimately, this comes down to clients. We have 15 years of mindset that needs to be reset, and in the mindset of clients, it's a direct-response medium. There is an entire education that needs to occur."
"What brands are afraid of in digital, what they wonder about is, 'Are they spending enough time, money and energy on creative or are they allowing it to be cranked out?'" said Lincoln Bjorkman, chief creative officer, North America, for Digitas. "If they're not, that's when you end up with the screaming price point, the 'hey, look at me' erectile dysfunction ads from Canada."
Naturally, the Web ad industry isn't willing to shoulder all the blame for coming up short. There is fear — or the right word might be complacency — among both brands and publishers. Ellis notes that it's not like the Web ad industry is hurting — it's the fastest-growing ad medium around, forecast to grow even during a recession. What's not to like?
"There is a functioning business based on the current model," said Greg March, media director at Wieden + Kennedy. "It's a smooth running machine kicking out money. It would take a bold executive to burn some of their fields and plant new ones. They might be wrong and might get fired."
Big Gains Success 
That said, there are factors emerging that are changing the equation. Not everyone is fat and happy in the growing Web ad business. The way it is currently structured, with literally trillions of impressions moving through an increasingly complicated digital ad system, many publishers feel left out. Unlike in magazines where a buyer feels a visceral attachment to a title she is buying, the current vogue for exchange-based trading based on audience data makes publisher brands just another audience vessel on a spreadsheet. That's hardly the recipe for premium pricing. The result: Brand publishers have seen their CPMs hammered.
"There has been a real sense of urgency among publishers," said Rogers. "Their CPMs with unlimited inventory, exchanges, etc. are under pressure. For the typical display ads, holding revenue, growing it, is even harder. That is very painful for people who produce premium content."
That's led to a push, particularly among big-name publishers, to ditch the IAB-approved set of tiny banners and buttons for bigger, splashier and, yes, more print magazine-like placements. According to OPA president Pam Horan, when the organization kicked off its big ads push, it claimed 30 participants. Now 45 sites consistently run the ads, which include intrusive treatments like the "pushdown" and "XXL" ads. For example, a recent campaign running on CBS's sites for Hugo Auto Parts employing OPA units generated a 12 percent interaction rate and 435,000 views. Some brands, like Microsoft and Ubisoft, have doubled their spending on big OPA ads over the past year, offered Horan. ESPN is such a believer in high-impact ads that it has a site dedicated to showcasing over 600 campaigns from the past two years across a dozen or so categories.
Despite all the excitement, even the most bullish publishers are unwilling to turn off the commoditized small banners. Those, according to Eric Johnson, ESPN's evp of multimedia sales, are "still doing the heavy lifting online. What we are finding with these units is that the best ones are tailored to their environment. It's a lot like product placement in TV. You can't build a whole business on it."
The OPA feels the same way. In fact the last thing the group wants is to over-standardize big placements like the pushdown, so that they start running across multiple ad networks and exchanges. "You don't want to get into a situation where you don't know where these ads are going to run," said Horan.
But some buyers would like to see even more. "We're trending in a good direction," said March. "These oversized ads are a new thing in marketplace happy to have. The perception of these ads being small and out of the way is changing. There is room for the Internet to have these spaces without annoying users."
Tablet Hope
Oversized ads are providing new hope to Web publishers, and gradually bringing new dollars to the space. But it's tablet ads that are generating the biggest excitement — and inspiring creative executives. That's not a coincidence. As an entirely new publishing format, tablet editions have an opportunity to right the wrongs of the past. For one, it's no mistake that top-tier publishers are using the shift to iPads as an opportunity to generate subscription revenue, a step they feared taking in the "everything must be free" ethos of the Web. They're also using tablet editions to rethink the role advertising plays with content — again, coming to decisions that look decidedly more like magazine placement than typical Web banners.
"There is no question that tablets are leading display ads," said Bjorkman. "These ads are so design forward. People on tablets don't surf the Web the same way, and they aren't [going to be OK with] getting blitzed with ads. We really see the tablet as the test kitchen for future of banners, and you don't want to design down to your audience. You want the opposite."
So maybe great display creative becomes more like print than TV. Big, full page, sexy, eye-catching ads. Maybe "Where's The Beef?" isn't a fair comparison. Perhaps "Where's the Absolut?" campaign of the Web is more fair. We might be close to a memorable display campaign. Just wait.
As part of Vizu's sponsorship of this series, Digiday shot videos with industry leaders to discuss the main challenges that have faced the Web when it comes to branding. In this video, VIzu CEO Dan Beltramo talks about the value of engagement measures and why the click remains important to marketers. 
Sponsored by Vizu
https://digiday.com/?p=1545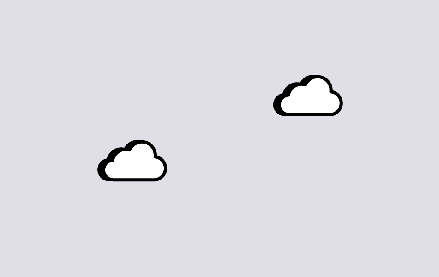 November 29, 2023 • 6 min read
Reducing carbon emissions from the digital ad ecosystem is an important priority, but various players are skeptical that much can — and is — being done to practice sustainability.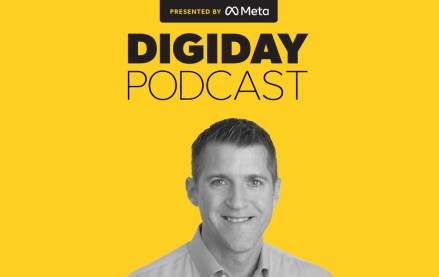 November 28, 2023 • 4 min read
Google's vp of global ads is confident that cookies will be gone from Chrome by the end of next year, despite all the challenges currently facing the ad market.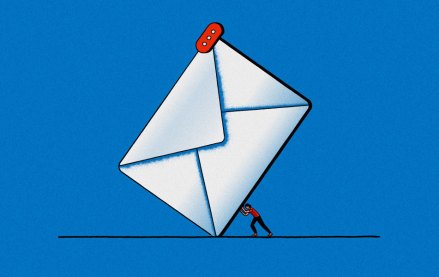 November 28, 2023 • 6 min read
Some email newsletter platforms' click-through rates are actually click-to-open rates, which are measured against the number of emails opened rather than the emails sent. But buyers seem to prefer it that way.