Why Vice, BBC, WaPo, others see new TikTok teams as the next wave of specialist publishing talent
January 26, 2023 • 5 min read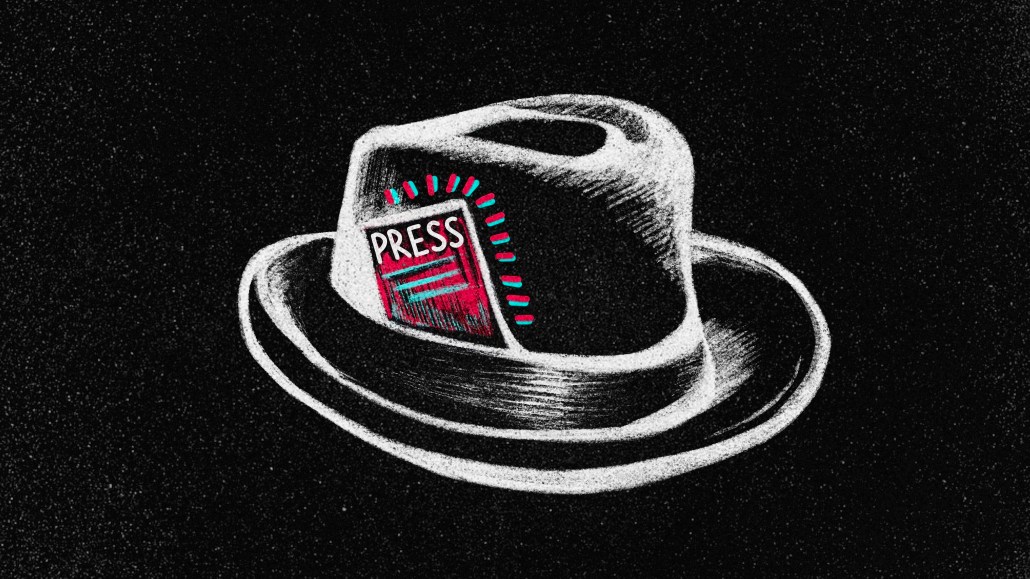 Ivy Liu
TikTok first, TikTok this, TikTok that. With continued emphasis on the short-form video app, news publishers have turned to talented TikTok specialists to get a grip on what works.
The reason – as ever – with TikTok comes down to its audience.
Like advertisers, publishers want to get in front of the younger demographics that can't see to get enough of the short-form video app. There are many different theories within this approach, but they all share the same assumptions.
Team composition
Vice is a case in point. The publication runs several TikTok teams, each with three to four staff, within the Vice brand portfolio. And each of those teams, dubbed "pods", is embedded in a larger editorial team that reports to an editor in chief.
"They always include a producer, a social editor, a video editor and a senior-level multiplatform editor whose expertise spans both journalism (news gathering, storytelling) and social," explained Katie Drummond, senior vp global news & global editor in chief at Vice. "The senior-level editor reports to an editor-in-chief, who approves pitches and reviews final scripts and cuts."
Those specialists work alongside Vice's digital reporters, editors, TV correspondents and producers that sit within the wider editorial team.
Similarly, the BBC has had bespoke teams for social platforms for several years, most recently for Instagram. Having a dedicated team enabled the broadcaster to grow its 4 million Instagram followers back in 2019 to 24 million today, noted Naja Nielsen, digital director for BBC News. As she pointed out, publishers don't get that kind of growth unless they actively decide to pursue it with investment.
The bulk of that investment would likely go on salaries – something the BBC does not share on job posts, including the one for the senior journalist roles on its social team. That said, the average annual salary for senior journalist roles elsewhere across the organization ranges between £37,881 ($46,880) and £61,447 ($76,044), according to Glassdoor.
To that end, BBC News recently advertised for four senior journalists to join its newly formed TikTok team, which sits within its broader social news team that is led by Nielsen and manages the broadcaster's social platforms.
As the advert stated: Growing the BBC News TikTok account to make it the biggest and best, both globally and in the U.K., is one of News' main priorities for 2023.
Nielsen found that having a diverse team with different experiences of social media platforms is key. "They can lean on they're own experiences to know what may or may not work going forward," Nielsen added.
And this fresh talent – which isn't restricted to simply internal or external candidates – can bring new perspectives, such as knowing the intricacies of the latest new trendy features on TikTok as well as creative ways to tap into a Gen Z audience authentically on the platform.
Specialist skills
For these new BBC journalists, an understanding of TikTok is paramount. They will be expected to understand the TikTok algorithm, be creative video storytellers and engage audiences in news when they primarily want to be entertained.
"It's very important for us to be in that ecosystem because we think TikTok is one of the most important places for us to invest in and expand right now," said Nielsen.
Similarly, Drummond said that Vice's own TikTok specialists are required to have an understanding of video-based and online storytelling and familiarity with the platform. But of course, while TikTok is the priority, other platforms still fall under their remit.
Investing further, Vice has trained every journalist to participate comfortably on TikTok, beyond its core TikTok teams.
"We are rolling out additional training via two seminars, one that covers deployment-based TikTok reporting and another on doing explainers," added Drummond. "This kind of journalism is core to what we do at Vice, so it's still vital that everyone in the newsroom participates."
Reaching new audiences
These digital skills are key for these publishers to meet untapped Gen Z audiences where they are, and make their content accessible.
In addition to The Washington Post's core TikTok team, which consists of senior video reporter Dave Jorgenson along with Carmella Boykin and Chris Vazquez (the latter two being associate producers), the publisher launched its Next Generation cross-company initiative in August 2021 to specifically target younger, more diverse audiences.
Brianna Tucker, deputy politics editor at The Washington Post pointed out, Next Generation is open to experimenting across platforms, but right now that's TikTok, as it shifts to meet the culture and lower the barrier to political news in an authentic way.
"All Next Generation politics stories, whether reported in real-time or produced over days or weeks, have a primary aim to post to a main Washington Post social account," Tucker explained. "Reporters are also encouraged to think creatively about how to share it on their own personal accounts, including TikTok."
And this fits well the team's ambition to build out its politics team to report on the 2024 election.
"TikTok has increasingly become a vital tool for gathering and sharing news," added Tucker. "For example, we're seeing politicians including Annette Taddeo announce their campaigns on TikTok. As we experiment on the platform, we increasingly see everyday users engage with our stories in honest, unfiltered and curious ways."
British publisher LADbible's TikTok lead Rebecca Tyrell explained that her team approaches every piece of content separately, and that includes content for TikTok.
"We are seeing an increasing amount of heavily formatted series created specifically for TikTok using the native platform tools," she said. "Going forward, our LADstudios production business will be looking into series that originate on the platform and grow from there.
So just as we've seen creative agencies prioritize TikTok by way of launching their own TikTok studios, news publishers are following suit. The Washington Post is another example, as Jorgenson noted that nowadays TikToks are becoming higher in production quality.
Ultimately, there's no one size fits all approach to having a TikTok specialist team. Some are even more broader social teams which are currently prioritizing the platform.
But commonalities lie in the digital and video skills required, and the ability for these journalists to think outside the box in order to create engaging content that's native to TikTok.
As Phoebe Connelly, director of Next Generation Audience Development at The Washington Post pointed out, TikTok is not just a place for us to have a branded account. It's a reporting tool, a place readers encounter stories they want reporting on, a place for our journalists to connect with readers, she said.
https://digiday.com/?p=486199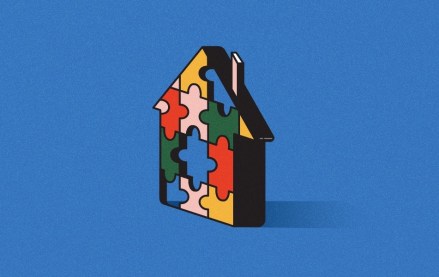 September 22, 2023 • 4 min read
Apartment Therapy's president Riva Syrop took the stage at the Digiday Publishing Summit to discuss the convergence of commerce and sponsorship revenue within its Small/Cool event.
September 22, 2023 • 4 min read
Media execs took stage at the Digiday Publishing Summit to discuss the growing importance of ROI in ad campaigns this year.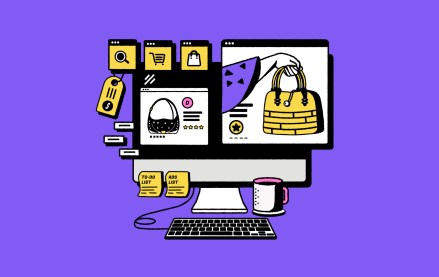 September 22, 2023 • 4 min read
CEO Satya Nadella said AI assistants will be as ubiquitous as PCs and will help users navigate across apps, operating systems and devices.