Major online ad companies and brands continue to support access to illegally pirated content by buying, selling and delivering advertising to sites that direct users to torrents of illegal content.
Visit the top torrent search engines, and you'll find ad calls from Yahoo, Google, Turn, Zedo, RocketFuel, AdRoll, CPX Interactive and others. These sites exist to connect people with illegal downloads of intellectual property, a practice that's estimated to cost the U.S. economy $20 billion in the movie industry alone. No matter your feelings about U.S. copyright laws, they are laws, and there's no doubt these sites facilitate illegal behavior, even if they don't house the content themselves. The oxygen that sustains many of these sites is advertising, delivered by the vast archipelago of the ad tech industry.
According to AppNexus CEO Brian O'Kelley, it's an easy problem to fix, but ad companies are attracted by the revenue torrent sites can generate for them. Kelley said his company refuses to serve ads to torrent sites and other sites facilitating the distribution of pirated content. It's easy to do technically, he said, but others refuse to do it.
"We want everyone to technically stop their customers from advertising on these sites, but there's a financial incentive to keep doing so," he said. "Companies that aren't taking a stand against this are making a lot of money."
Yahoo's Right Media, for example, served ads this week on sites including ExtraTorrent.com, TorrentTree.com, Kat.ph and others. When asked repeatedly about the issue, Yahoo executives declined an interview and did not provide comment by email.
Google and Turn, meanwhile, were involved with the serving of ads on Toorgle.com, including those for Verizon. Google's technology is even used by Toorgle.com and returns a Google search ad paid for by HBO in response to a "Game of Thrones" query that directs to illegal streams of the series.
It's this type of activity that the Stop Online Piracy Act (SOPA) intended to address when it was introduced late last year. The bill targeted advertising and payment companies and systems that help finance piracy-related sites, but it was widely criticized for being too heavy handed and was ultimately rejected by Congress.
So ad technology companies continue to work with these sites, which presents two issues. First, brand advertisers continue to show up in places they aren't expecting to, and second, online ad companies are essentially helping to finance piracy.
This week, for example, ads for AT&T, State Farm and Trump Hotels were served on TorrentTree.com; multiple Verizon units were served on Toorgle.com; and ads for online stock brokerage Zecco were found on Kat.ph, as well as both of the sites above. (Screenshots below.)
Those ads were likely delivered as part of data-targeted campaigns, which highlights the dangers for brands buying audiences rather than media on specific sites. Despite the claims of technology vendors and networks that programmatic buying doesn't mean low-quality inventory, advertisers continue to show up in these kind of environments through automated buys.
"We work really hard to make sure we don't show up on sites like that, but it depends on our exchange partners," said AdRoll CEO Aaron Bell, the company that powered the Zecco ads. "We have no relationships with torrent sites; it's really up to the exchanges to make the effort to screen and monitor their networks."
That's where the story gets both complicated and familiar. Ask an ad tech vendor whose code is clearly on a piracy site about it, and fingers start pointing in every direction except back at them. The ad tech system appears to have created enough complexity with its daisy chains of daisy chains that there's plausible deniability for all. It's reminiscent of the spyware era, when ad networks traded with ad networks to create so much opacity as to obviate all involved of responsibility. In that era, you'd often find providers blaming a "rogue affiliate." Not much has changed.
After investigating the issue, AdRoll's Bell declined to specify which inventory partner was responsible for that ad space but admitted partners sometimes let things "fall through the cracks." It's essentially impossible for his company to be 100 percent sure where ads are going to run when inventory is bought through exchanges, he said.
To be fair, instances of major brands on these sites are becoming fewer and farther between. Ad companies are doing a better job of weeding out the sites they know major brands won't want to appear on and, for the most part, they don't. But make no mistake; ads are still being sold, often to direct marketers selling things like online dating services, software or games.
The common defense from ad tech companies is that they're simply providing technology, and what customers choose to do with that technology is up to them. Each time an ad pops up on a torrent-related site, each member of the chain passes the buck. The brand blames the retargeting company or a rogue affiliate. The retargeting company blames an exchange. The process continues.
According to O'Kelley, large companies should be setting an example rather than reaping financial rewards from these types of sites. "This is a critical industry issue. I can't stand that major companies, the leaders in this space, have not been willing to ban these sites," he said.
Update: A Yahoo spokesperson provided the following statement regarding its Exchange policies: "Right Media has long standing policies of prohibiting certain types of content and behavior from our Exchange, as part of our commitment to creating a safe and healthy marketplace for our customers and their end users. Our customers are contractually obligated to comply with our Exchange policies, which specifically prohibit introducing content that appears to promote unauthorized use or reproduction of material that is covered by copyright law. We take several active steps to enforce this policy using a combination of targeting technology and human intervention to locate, isolate and eliminate suspect sites. Once we detect sites that violate Exchange Policies, we block them from receiving ads via the Exchange immediately. When we are notified about ads serving via the Right Media Exchange on sites that violate laws or Exchange Policies, we investigate and block the sites as appropriate."
https://digiday.com/?p=19148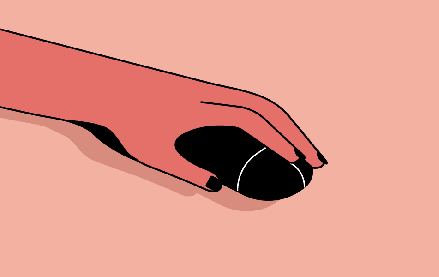 December 1, 2023 • 3 min read
People claim that the role of chief diversity officer is vanishing. However, AI is booming, and the CDO can help ensure responsible AI.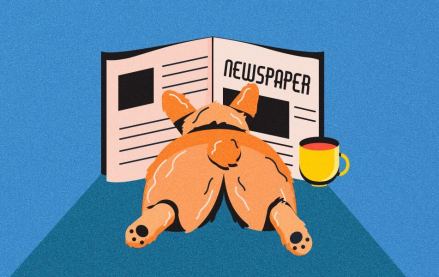 November 30, 2023 • 4 min read
Digiday+ Research found that publishers' programmatic ad revenue didn't quite live up to expectations this year, but they still see it as a growth area.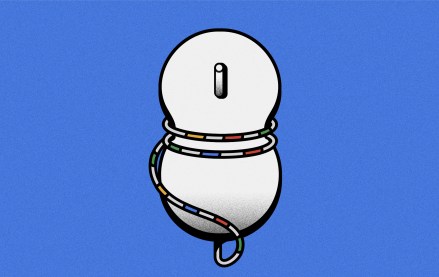 November 30, 2023 • 13 min read
For a couple of publishers, referrals from Google are down upwards of 60%.