Why independent Black-owned media companies are not participating in agency multicultural marketplaces
March 8, 2021 • 8 min read
•
•
Ivy Liu
Agencies saw the social unrest movement as an opportunity to create multicultural exchanges. Black-owned media companies are hesitant to join.
Last summer, marketers vowed to support Black-owned media companies with increased ad spend. In turn, agencies said they saw an increase in clientele; publishers said they received more RFPs and signed longer-term ad deals.
And where there is advertising money flowing, there are agencies to step in and help direct the stream.
While the opportunity to place ads on Black-owned publications became en vogue amid the social unrest movement over the summer, Black-owned media has been left disappointed in the months that followed that it took marketers so long to realize that their properties are worth investment.
"There has been a slight knock-on effect after the increased awareness of the Black Lives Matter movement last summer," said Mariel Richards, CEO of U.K.-based magazine gal-dem. "Which is kind of bittersweet because it's a good thing that we're able to support our staff and our community with increased commissioning budgets that comes from this advertising. But it is frustratingly familiar that this money is coming from a time of crisis and that it takes a tragedy for this attention to fall on us."
GroupM, Havas Media and H Code all launched new multicultural private marketplaces or networks in the past year for brand clients to more efficiently buy ad spots in Black-owned media companies at scale. But some independently owned media companies are refraining from joining these agency networks, despite indications that the marketplaces are bringing in new clients and sales for publishers that are participating.
In June, Havas Media Group launched its version of a multicultural marketplace, called the social equity marketplace, in the U.S., later creating marketplaces in the U.K., France and Germany. The expansion will soon come to Spain.
The marketplace in the U.S. quickly gained steam and now reports that around one-fourth of its clients are active in it. Furthermore, the marketplace offers programmatic ads for more than 1,200 BIPOC- and LGBTQ+-owned and operated publishers and media partners, including podcast creators and CTV channels, according to the company's global head of programmatic, Ben Downing.
In its U.K. iteration, campaigns saw a 25% uplift compared to D&I-focused campaigns not purchased in the marketplace. And in all of the global social equity marketplaces, transactions have been consistent and growing since launch. In other words, clients are not just using the marketplace during key moments for Black audiences, such as Black History Month in the U.S., Downing said.
GroupM has had a multicultural division since 2006 but launched its programmatic multicultural marketplace in July. The PMP started with a portfolio of 300 sites. It now includes more than 500 media sites primarily operated by BIPOC creators or produced for BIPOC audiences, versus being minority owned.
The marketplace has brought in 20 to 25 new clients into the multicultural division, according to Gonzalo del Fa, president of GroupM Multicultural, but he said he expects significant growth in 2021 as his team moves out of the strategizing stage and into the execution phase. Especially when it comes to programmatic.
"We did have a lot of client interest, what became the challenge is that most of those sites were not set up programmatically," said Susan Schiekofer, chief digital investments officer at GroupM, adding that her team consulted with the publishers in the marketplace to help set them up for programmatic transactions.
Overall, these marketplaces have convinced brands to more regularly allocate a portion of their advertising budgets to publishers that they might never have worked with before. This moment of time has also gotten brands to spend around new key moments. Schiekofer added that this was the first year ever that her team has had clients ask about Juneteenth campaigns.
But as agencies become more involved in the process, independently owned publishers say they lose direct contact with potential new clients, as well as autonomy over who is advertising on their sites and what they're able to charge, leaving many skeptical and hesitant to join these marketplaces.
"After everything that came with Black Lives Matter, there are lots of agencies and organizations that are making quick money off of saying they are able to put a badge of diversity and 'wokeness' on a brand, without that brand having to actively engage with that community," said gal-dem's Richards. "It didn't feel just like the normal moving and shaking of the advertising world, it felt much more like exploitation than it would have in any other circumstance."
Richards said that gal-dem was included as a publisher in one multicultural marketplace for an agency that "specializes in buying diverse media," despite not having had a conversation with that agency about the magazine's inclusion. Richards would not disclose the name of the agency, but said that the experience left "a bad taste in my mouth."
The advertising industry has historically been dominated by the white male demographic, Richards said, and in these situations, the agencies become the middlemen that profiteer on the money that is being earmarked by brands to support Black-owned media companies.
REVOLT, a music-oriented digital cable television network founded by rapper and producer Sean Combs, was approached by GroupM to join its multicultural marketplace, but turned down the offer, according to the network's evp of ad sales Mike Roche.
In the past year, Roche said REVOLT added 40 new advertisers. Joining a PMP would not have allowed the company to gain the scale at the depth of spend it could reach on its own.
PMPs allow brands to "check the box of buying Black-owned properties through small allocations of media," but the "brands that are looking to make the greatest impact on the culture" usually work with REVOLT's in-house agency, Roche said.
The Plug, a newsletter turned online media company covering innovation and entrepreneurship in the Black community, also has not worked with any multicultural PMPs or media buying agencies, said the publication's founder Sherrell Dorsey.
"It's not a matter of being left out," however, she said. "It's when you're looking for critical mass, sometimes the niche spaces just don't fit. And I'm OK with that."
Dorsey noted that the brand saw an increase of requests from brands over the summer, but declined to count this uptick in true growth and instead called it artificial.
That interest also began to wane by the start of the fourth quarter, she noted, with a slight pick-up again ahead of Black History Month last month.
"I think that you kind of have that crop of advertisers who feel like they're doing Black media publishers a favor when they are approaching them and looking to advertise, but they don't want to spend market rate for what it costs," said Dorsey.
For many of these independently-owned media companies covering topics and reporting stories that have been largely marginalized by mainstream media, this additional ad revenue becomes even more crucial to their operations, so agencies taking a portion of that makes it an even murkier situation, Richards said.
"Not only do they take away your agency in terms of determining which brands are present on your website — which potentially could affect how people view your editorial integrity when reading it — but also they start to determine how much that that audience is worth," Richards said.
Further more, gal-dem typically sets its CPMs between £15-25 ($20-35) due to its selective nature around who the advertisers are and the number of ads that run on site. But the agencies that Richards has spoken with in the past encouraged the magazine to drop its CPMs to £4-6 (about $5-8), even though publications of a similar size that have a whiter audience are being sold at £10-15 ($14-20) or £15-20 ($20-17) CPMs. Not only does it make Richards question the motive of the agency, but she said it is also very transparent that advertisers do not see Black audiences as having an equally high value.
"We're trying to make a shift in how dollars are allocated, how campaigns are built. Let's talk about a strategic relationship with a brand that goes six months, a year, two years." said Damian Benders, general Manager of B Code Media, a division of multicultural digital media company H Code that focuses on connecting brands with Black audiences.
In January, the B Code division was officially launched and rather than only being a programmatic solution to selling Black media at scale, Benders said that his team focuses on researching insights into Black audiences then takes a consultative approach to helping brands build campaigns that are meaningful.
"Black media suffers from the problem of building scale across a fragmented landscape. There's a few top players that are bigger companies that have a bunch of brands, and then there's hundreds of smaller players who are minority owned [that] aren't getting most of the money," said Benders.
Some publishers are taking the issue of limited scale into their own hands and either formally (or informally) creating their own networks of multicultural publications.
Roche's solution mirrors the industry: He said REVOLT will launch its own version of a PMP by the end of the year, which will focus on creating a network of YouTube content creators and digital publishers.
Richards said gal-dem informally works with other U.K.-based niche publishers regularly, and will share RFPs that don't fully match its specific audience.
Brands want to make sure they "get the scale within the community they're trying to reach. That's totally feasible outside of working with a white guy who says that he can buy programmatic advertising. And often we can do it more effectively because then you'll get access to the talent directly through the publications," she said.
https://digiday.com/?p=402566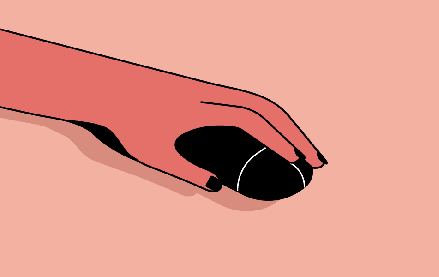 December 1, 2023 • 3 min read
People claim that the role of chief diversity officer is vanishing. However, AI is booming, and the CDO can help ensure responsible AI.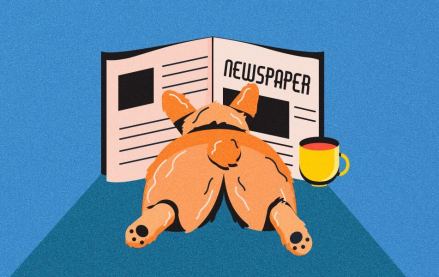 November 30, 2023 • 4 min read
Digiday+ Research found that publishers' programmatic ad revenue didn't quite live up to expectations this year, but they still see it as a growth area.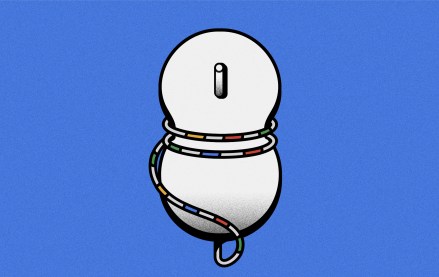 November 30, 2023 • 13 min read
For a couple of publishers, referrals from Google are down upwards of 60%.