Hooman Radfar, the founder and executive chairman of Clearspring, has seen his social content-sharing company grow in seven years to have more than 10 million unique websites using his platform. Radfar, an economist and engineer with degrees from The Wharton Business School and Carnegie Mellon, believes that the ad ecosystem is due for a shakeup, driven by social media.
Does it hurt advertisers that there are so many little companies offering aspects of ad buying, rather than creating better full-fledged solutions for problems of measurement, targeting and the like?
Online advertising is shifting from a network model to a marketplace model. This is highly disruptive time. Serious innovation will be required to make the shift. A number of players are jumping in to capitalize on this change, innovating at various parts of the value chain. Some hope to own a piece of the pie. Others plan to use their position as a wedge to go for the whole online advertising stack. From creative optimization to data capabilities to yield optimization and beyond, there's a lot of work to do across the ad stack. Some areas, like data, will have enough value to drive standalone businesses. Some may not. That said, as long there is some loose interoperability between components in this stack and companies have models that enable them to be profitable, competition and choice can only be good over time. Admittedly, we are in the early stages of the game, so it's still a bit difficult. But the value of an alternative open ecosystem fueled by multiple players will become clearer as Google and Facebook become even larger forces.
So can Google simply beat back the competition by sheer girth, or will it have to innovate to fight off the challenge from social media?
Google is aggressively competing to own the ad ops system and all of the affiliated components. They're one of the few companies with the capitalization and assets to make that happen. That said, advertisers are leery of one company owning the entire solution set. With that in mind, the battlefield has been set for the competition around the "Not-Google" position. Recently, MediaBank tossed their hat into the ring with the announcement of the MediaBank and Donovan merger. AppNexus is another firm contender to consolidate players in the real-time bidding space. If you throw other incumbents into the mix such as Yahoo, the result is simple – huge M&A activity fueling the battle over the advertising operating system. The wild card in all of this is Facebook. As Google, MediaBank, AppNexus and others fight the battle for control, Facebook continues its march to own the social operating system. Initially, they're using the massive amount of social data to fuel their on-site advertising efforts.The ad tech community has largely ignored them in discussions involving the future of open Web advertising because of this distinction. As the Facebook platform extends to the entire Web, however, this will dramatically change the outcome of the battle occurring in open Web advertising. Facebook could unseat Google by empowering a new player. Or, perhaps Facebook could consolidate and take the throne themselves. Facebook, however, is just one player amassing data capabilities. The evolution of the consumer data ecosystem will be key to the future of online ad tech.
How has big data changed the way brands view marketing and branding via social media?
Social sharing and analytics is now a best practice for marketers. Real-time analytics clearly demonstrate the immediate impact of social sharing on traffic and revenue. So, the race is on for folks to best leverage social media as part of the greater marketing mix. Social media is not only driving core metrics for marketers, but is also generating massive amounts of data. One of the key outcomes of the social Web is that big data is now available across the ecosystem of publishers, advertisers and consumers. This increases the opportunity by an order of magnitude.This data can be used by marketers too in a number of incredibly powerful ways such as targeting advertising, delivering more personalized experiences across the web and forecasting consumption trends and more.
How is data getting better in terms of defining audiences and what values brands and publishers can get for the effort of looking for more insightful, more cleanly harvested data?
The marketplace for data is maturing rapidly, as we shift from a data 1.0 world to a data 2.0 world. Initially, the market was focused on using single points of data – such as search or social – to optimize content and advertising decisions. Moreover, data lacked breadth and depth. Audiences were small and the amount of insight per user was limited. Data is now available at massive scale in both dimensions. At the same time, technology has leapt ahead. In a data 2.0 world we can now leverage multiple data points in tandem to help inform decisions around content and advertising. This global 'multi-graph' connecting people via their shared attributes will drive incredible innovation for publishers. Traditionally, the benefits of big data have only been seen by companies with scalable data processing and data reach like Yahoo or Google. Yahoo saw an incredible 200 percent lift on the engagement of their homepage using personalization. Imagine if every publisher could have access to those capabilities. Now it's possible. You're already seeing next-generation publishers like Vox, and Cheezburger making this happen using data not only to drive engagement but also to determine what content to publish.
What does the industry have to do to resolve brand concerns and how does social media fit in to the equation of making digital advertising more effective?
Brands are looking for a simple buy reaching massive audiences that works – period. Television does that for them today. As video consumption shifts to IP-based devices such as mobile, tablets and Internet-enabled television experiences, brands will now have access to a large and targeted audiences via a medium they know and trust. Not only will they be able to better optimize spend on video, but they will be able to correlate the efficacy of video alongside display and search. After experiencing the transparent and accountable data-driven environment of digital at scale, they will never be able to go back. The shift is happening now. But the visible sea change should occur in two or three years. As an industry, we can expedite this change by working with offline marketers and educating them on how their metrics translate or can be improved online. Social media will fit into this equation across the board as it will impact all aspects of programs. From planning to targeting to CRM efforts, social media is about to disrupt the fundamental way we think about customer acquisition, retention and growth.
https://digiday.com/?p=1741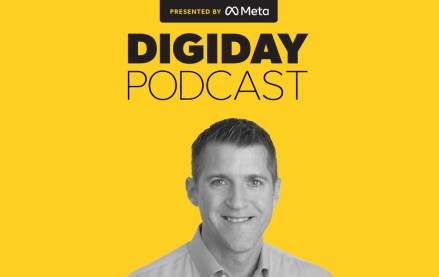 November 28, 2023 • 4 min read
Google's vp of global ads is confident that cookies will be gone from Chrome by the end of next year, despite all the challenges currently facing the ad market.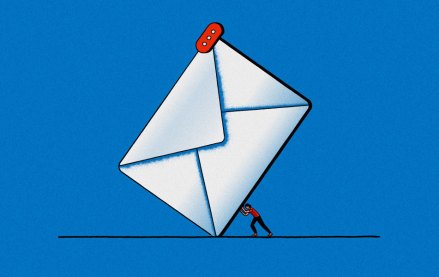 November 28, 2023 • 6 min read
Some email newsletter platforms' click-through rates are actually click-to-open rates, which are measured against the number of emails opened rather than the emails sent. But buyers seem to prefer it that way.
November 24, 2023 • 5 min read
Publishers' events businesses picked up pretty significantly during the back half of this year — and they will focus on sustaining that lift into 2024, according to Digiday+ Research.