We know you've had a long week and might have missed some interesting stories. This week's stories include a State of the News Media report, layoffs at two of Philadelphia's largest newspapers, changes in Google's search, Twitter's Promoted Tweets mobile strategy and a profile on Pinterest CEO Ben Silbermann.
Competition Is Fierce In The Media
This week, the Pew Research Center's Project for Excellence in Journalism released its 2012 State of the News Media report. The good news for media: unique visitors on the top 25 U.S. news sites were up 17 percent from the previous year. The bad news: competition for ad dollars goes beyond news media sites to include giant tech companies like Facebook and Google. Media companies have a love/hate relationship with new technologies — like social media and mobile platforms — as these tools further fragment the audience and the almighty ad dollar. There's no magic bullet for publishers to stem the tide of change, but there are ways to adapt. Whether it's hiring better developers or use customer data in a smarter manner to serve ads to users at deeper points of the purchasing cycle, media companies need to approach the business model in a more technologically savvy way.
But one more inescapable problem only became larger in the last year. From what can be gleaned from the numbers, many news companies lost ground in the race to develop a business model to leverage those well-known brands financially in the digital space — at least in relation to their digital-rivals-turned-partners. The competition for the attention of news consumers – and the advertising dollars that will follow them – will only continue to grow.
Click here to read the full Pew study.
More Journalist Job Cuts
It's tough being a newspaper (or a newspaper reporter) today. The AP reports two of Philadelphia's largest newspapers, The Inquirer and Daily News, are laying off 40 newsroom employees this month. In a sign of the times, the economic value of the outlets doesn't match the informational value readers receive from the papers. In 2006, the sale price of Philadelphia Media network was $515 million. Today, the AP says, it's "perhaps less than $70 million."  The newspaper guild ripped into current publisher, Greg Osberg, as someone who made wrong strategic decisions leading to these layoffs. It argues that he should have spent more on beefing up staff than creating a "poorly launched tablet." Philadelphia Media Network may be better served by going 100 percent digital. Eliminate the print legacy issues; again, not a magic bullet, but a way to adapt.
The company plans to merge newsroom functions at the rival newspapers, relying on a single beat reporter, for instance, to provide event coverage for the broadsheet Inquirer and tabloid Daily News. The newspapers will also leave their headquarters building this summer and move to city-subsidized space in a vacant department store. The building was sold as part of the bankruptcy. The Newspaper Guild questions whether the job cuts are necessary, given what it called $6 million in union concessions in the 2010 contract.
Click here to read the AP story on ABC News.
Google Gives Search a Refresh
There are New York City subway ads from Google highlighting how it knows the difference between beetle the bug and Beetle the car, when you search "beetle" based on your past behavior. The Wall Street Journal reports that Google is changing its search algorithm to help people get the most relevant results. Looking at the company's recent changes to search by incorporating a user's Google Plus behavior into the search index, it seems as if the Mountain View company has one eye on the future and one eye on Facebook, which sits on a trove of user information Google would love to have.
The changes to search are among the biggest in the company's history and could affect millions of websites that rely on Google's current page-ranking results. At the same time, they could give Google more ways to serve up advertisements.Google isn't replacing its current keyword-search system, which determines the importance of a website based on the words it contains, how often other sites link to it, and dozens of other measures. Rather, the company is aiming to provide more relevant results by incorporating technology called "semantic search," which refers to the process of understanding the actual meaning of words.
Click here to read the Wall Street Journal article.
Promoted Tweets on mobile: more options, starting today
One of the early knocks about social networks was that there wasn't a solid advertising model. Faceboook has proven that incorrect, and now it looks like Twitter is making moves to having a multiplatform ad model. This week, the content fire hose company announced that will now offer brands the ability to target Promoted Tweets "to mobile users that share similar interests with their existing followers." This makes sense for Twitter, as consumers are using Twitter via iPhones, iPads and Android phones. But it does seem like we're entering a creepier ad world where there's no safe haven from companies trying to reach us.
We're also adding new targeting options so that brands can target their campaigns specifically to desktop computers and laptops, iOS, Android, and other mobile devices. Or, the default setting simply targets campaigns to users across all devices. Mobile device targeting is great for brands who want to increase the prominence and reach of their message to a particular type of mobile user. For example, mobile game and app sellers can now pinpoint the users who are likely to purchase their products.
Click here to read the post on Twitter's blog.
Is Pinterest the next Facebook?
Fortune Magazine profiles Pinterest CEO Ben Silbermann. The most recent social networking darling has experienced hockey-stick like growth over the last year, taking nine months to hit 17 million uniques. For comparison, it took Tumblr 30 months, Twitter 22, and Facebook 12 to hit the same mark. Brands are clearly playing in the Pinterest waters, as it's a great way to reach fans. The big question, of course, is will it be able to monetize all these users? If the company follows Facebook's model of growing its user base first and worrying about ads second, it's entirely possible that we're watching the birth of a giant social media super nova.
It's clear from the new user page that the Facebook ethos has rubbed off on Pinterest. Each user can upload a profile photo, and there's a stream of continually updating pinboards, not unlike the information on Facebook. Pinterest uses Facebook Connect to let Facebook members log on to Pinterest and opt to publish their activity to their Facebook newsfeed. But as Pinterest gains traction, it becomes a potential threat to the social media giant. Facebook has pretty much captured the U.S. market for subscribers, so its growth is likely to come from engagement — keeping users on the site longer. As more people spend more time pinning — and revealing to marketers the kinds of hobbies and objects they covet — it may cut into the time they have to spend on Facebook.
Click here to read the Fortune article.
https://digiday.com/?p=9234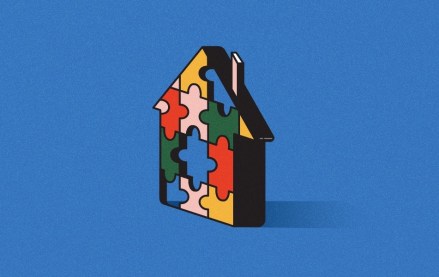 September 22, 2023 • 4 min read
Apartment Therapy's president Riva Syrop took the stage at the Digiday Publishing Summit to discuss the convergence of commerce and sponsorship revenue within its Small/Cool event.
September 22, 2023 • 4 min read
Media execs took stage at the Digiday Publishing Summit to discuss the growing importance of ROI in ad campaigns this year.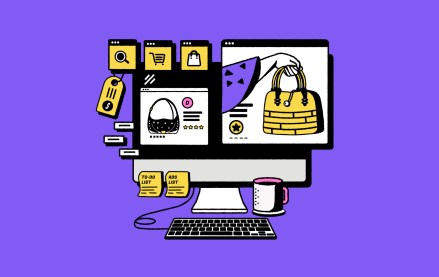 September 22, 2023 • 4 min read
CEO Satya Nadella said AI assistants will be as ubiquitous as PCs and will help users navigate across apps, operating systems and devices.