Ad platform Clickable announced this week that it had secured a new round of funding led by American Express. Clickable CEO David Kidder weighs in on the state of ad tech, changes to Facebook and more.
There's lots of funding going into ad tech now, particularly into businesses that don't appear as if they can sustain themselves as standalone companies. Is there going to be a rough reckoning when the VC money dries up?
I'm not sure how it's going to play out. The best thing that can happen is that you have a pullback. The inefficient money and talent allocation gets fixed. Because what you don't want to have is a marketplace that's so richly invested that you have a lot of talented people chasing a lot of ideas. What you want is fewer good ideas with most of the best people in them because you create more value that way. A thousand startups with a thousand smart people in them is worse than 10 great companies with a 100 great people in each company. If there were a pull back, that would be good because it would make the marketplace more efficient. It would choose the winners over losers faster. Worse than a pullback is if nothing happens. Because then you have a marketplace where people are crossing their fingers on a path to nowhere, where the talent is not optimized and the dollars and resources are not optimized and it takes a lot longer to make it more efficient and correct on the best ideas. It remains to be seen how it will play out. I'm leaning toward a slow shakeout, because the companies are so capital efficient and there's enough angel money in the marketplace right now that companies that are on their second angel round and haven't proven their model can still go out there – it's frothy enough – and raise money from the next [funder] in line who believes the dream and gets maybe slightly better terms. It will take longer for those companies to either die and/or have their models mature. They could be on the path to nowhere and that's a dangerous place to be as a company. It's bad for the capital and the people.
American Express is the leader in this new round of funding. Will we be seeing financial services companies providing VC funding to tech startups? Or even buying them outright?
Is this going to be a major theme of strategic investors participating in these marketplaces? I don't see the strategics becoming angel investors. Clickable is a big company now. We've been in the marketplace for four years. We're a scaling startup with big public partnerships, with a proven model. That's why these companies would want to step in, so that they can grab market position and focus attention and resources in ways that really do create winning models for the startup and for the partners that are investing.
How should brands be using Facebook, in light of the changes to the platform? Will new tools help advertisers fight ad fatigue, audience saturation?
These are compelling issues. A lot of these networks to advertise in, like Facebook, aren't that complicated, they're just tedious. The way to solve tedium is you automate. And to automate you need to have good technology that can understand data, so that you can write algorithms to make decisions on behalf of the person who would be tediously making these decisions. This is the classic space that you can disrupt with great technology that's optimizing campaigns toward whatever goal the customer wants. So this is a great pain point that, with the right painkiller, can be solved.
How do advertisers negotiate the unpredictability of Facebook users?
You saw these changes happening in the marketplace recently when Facebook changed the API metrics — the metrics for advertisers. They are moving toward what people are talking about, conversational metrics, pivoting around verbs as the sparks in advertising value. The future of Facebook is sponsored stories. How do I get a conversation going and then throw jet fuel on it to make it gain momentum and send traffic back to wherever my goal is. That's really where it will be focused going forward,  on the conversation. Why are people talking about it? You're going to see stories where 10 people like this and five people are talking about that. And then that's going to drive the traffic along the conversation. You'll be able to have ads and sponsored stories that amplify the outcome, so that more and more people can see it…my friends, my friends of friends, as it builds momentum. So first-and second-and third-tier engagement become higher and higher value. And the advertising will drive that engagement with that layered effect that drives better ROI. The way I would describe this is when that happens, things get a lot more critical and a lot more technically challenging. What I've been hearing that describe this best is that advertisers are going to have to become developers and developers will become like advertisers. A great example of this is Zynga, which is fully integrated into the entire ecosystem of Facebook and has created a $20 billion company. That's a company that's become amazingly talented at managing apps and conversation and transactions in one place. And they are as good at marketing and advertising as they are at game building. All are interwoven into a hyper-economic model that has proven itself. You can't just sit on the sidelines and throw a bunch of banner ads on [Facebook, which has become] effectively, its own Internet. It's its own world. It's got 800 million people, which is the same size that the entire Internet was in 2004. It's the third largest country in the world. You have to play by a different set of rules with a different set of engagements and technology to pull that off.
In a recent blogpost, you suggested that Clickable is now the AdWords of social. Explain.
AdWords is the platform for Google and all of its formats: search, video mobile advertising, re-targeting. They have a lot of different types of advertising offerings that are in and on the Google platform that are managed through AdWords. And in the social space you have a lot of different formats that are coming together, obviously Facebook and all of the formats in their network; you have LinkedIn,; you have Twitter; you have Youtube in a lot of ways, that are driving engagement and interaction. Being the AdWords of social means that we sit over all those networks in one tool. And so we're just drawing the analogy that, as AdWords is to Google and all their formats, we are to the entire social landscape. It's a unique and powerful position to take. It's also a very high hurdle.
https://digiday.com/?p=2089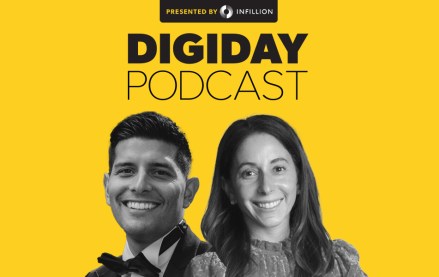 September 26, 2023 • 3 min read
In a live recording during the Digiday Publishing Summit, the news executives called for more nuanced conversations with advertisers around their brand safety concerns.
September 26, 2023 • 4 min read
After investing in one generative AI startup and suing another, the company will let customers create images on its website and an API.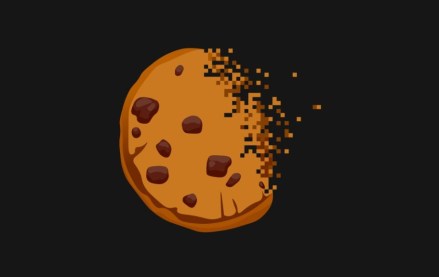 September 25, 2023 • 1 min read
During the Digiday Publishing Summit, execs from companies including Condé Nast, Dotdash Meredith and Thomson Reuters assessed the industry's readiness.