After Christmas, the last week of August is quite possibly the slowest news week of the year. Thank goodness we had MTV's Video Music Awards to tide us over! For those of you who have had your fill of Miley Cyrus, though, here are a few other things that we didn't know when this week started. (OK, we lied, there's a little Miley Cyrus in what follows.)
We got a peek inside Facebook's earliest ad deals.
Or rather, we got a peek inside The Facebook's earliest ad deals, because that's what the social network was still called in 2004 when it decided it needed help from a third-party rep for its ads. Not that the decks that then-CFO Eduardo Saverin had pulled together weren't surprisingly professional for a college kid with no real-world experience. Still, with the help of Y2M, Facebook overhauled its pitch to advertisers with this reworked deck. By the end of the year, Y2M had sold campaigns to brands including MasterCard, Paramount Pictures, Ford, The North Face, Verizon, Apple, STA Travel and others. Tricia Black, who worked with Y2M on those early deals and left the company to become Facebook's first vp of advertising sales, tells us that Jack Marshall's reported piece on those days is "an interesting, accurate portrayal of the very early days for FB ads."
Some brands should have their Twitter privileges revoked.
This may not exactly qualify as breaking news, but what's shocking is how many brands still manage to be so bad at Twitter. Chalk it up to the too-famous-for-its-own-good Oreo Super Bowl tweet: everything is real-time now. But does that mean one should try to co-opt a historic event – like, say, the 50th anniversary of Martin Luther King, Jr.'s "I Have A Dream" speech – in order to be seen as part of the conversation? No, Golf Channel, it does not. Nor, for that matter, does it mean brands should be tweeting about lighter fare just because it's trending. If you don't have anything useful, funny or original to say during the VMA's, spare us all and keep the tweets to yourself. We're looking at you, Domino's.
Mobile ad networks are doomed.
On Wednesday, research firm eMarketer declared that the worldwide mobile ad market will balloon by 89 percent, to $16.7 billion, in 2013. Great news for mobile ad networks right? Not so fast. The companies making the most money from mobile today aren't selling mobile ads at all; they're selling ads that happen to work on mobile. Facebook and Google, which leads the industry with 53.17 percent of the market, are dominating largely because they haven't focused on ad products tailored for specific devices. Rather, they created ad products that are native to their platforms. Meanwhile, companies selling straight-up mobile ads, like Millennial Media, Jumptap and Velti are seeing their shares of mobile revenues plummet.
Rolling Stone wants to sell out. 
A generation ago, "selling out" was the worst thing you could accuse a rock star of doing. If you were a musician who licensed a song to a commercial, you were, in the caustic words of comedian Bill Hicks, "off the artistic roll call forever. You're another whore at the capitalist gang bang." The times, they are a changin'. Rolling Stone, once the Baby Boomer bible of sex, drugs and rock and roll, is on the hunt for someone to head up an as-of-yet unlaunched content studio that will create branded content for clients. But the Wenner Media title may be a bit late to this particular gang bang: The magazine is playing catch-up to digital-native publications like Gawker and BuzzFeed, and newer, cooler music publications like Pitchfork and Complex, which are already creating content for brands. Maybe Rolling Stone should think about getting into the fantasy football business instead.
—
Regret of the Week:
All of us at Digiday got a two-day respite from office life when our Internet went down on Tuesday. It turns out working from home is fun! Well, we regretted learning that Time Warner apparently took a break from battling CBS to turn the Internet back on for us. So were are all back in our SoHo digs Thursday, wearing pants. Alas.
—
Embarrassing Social Media Product of the Week:
Thanks to Likebook, you can get  a print version of your Facebook activity! Oversharing your life online is so 2012. If you want to be retro, self-obsessed and go against the mainstream notion that print is dead, then Likebook could just be the thing for you. Sign up now and give one to your favorite grandparent who still doesn't get the Internet.
—
One Thing We're Not Sure How We Feel About Having Watched of the Week:
In the aftermath of Miley Cyrus' over-analyzed VMA performance, a nation turns its lonely eyes to Morgan Freeman – who explains "twerking" for us:
—
Three Things We Wish We Wrote That You Should Read:
A tale of two websites.
Henry Blodget, the chief executive and editor of Business Insider, tells the New York Times that pushing something online is a lot more agreeable than the difficult routines of the traditional publishing industry – even the digital side of it. That's how his writer Nicholas Carlson threw the Internet into a tizzy over a 22,000 word profile of Marissa Mayer, the chief executive of Yahoo (which you should also probably read). This approach is the opposite of that taken by another online publication, NSFWCorp, which was formed by Paul Carr, a blogger and author. NSFWCorp is peddling "real long-form journalism — but with jokes." And a cost: $3 per month to readers for access to NSFWCorp's site, or $7 per month for a newsprint version of the site.
The Onion makes us wonder whether we should laugh or cry.
The satirical news site served up a brutal piece of humor this week. A fake piece of commentary ran under the byline of Meredith Artley, CNN's real managing editor, along with the headline Let Me Explain Why Miley Cyrus' VMA Performance Was Our Top Story This Morning. The resulting editorial offered a better critique of digital media than can be found in just about any legitimate news source.
Why tech remains a boys' club
Valleywag got women to share their unpleasant experiences (horror stories, really) of trying to make it in the tech world. From sexist programming professors to "brogramming" posses, men in the tech world are perpetuating the "no girls allowed" policy.
—
One Thing We're Really, Really Glad We Didn't Write:
The Daily Anthenaeum probably never saw traffic the way it did this week. Katlyn O'Neal wrote a wildly tone-deaf editorial that went wildly viral for comparing Macklemore, the clever white rapper whose hits include "Thrift Shop" and "White Walls," to Martin Luther King, Jr. Her logic? Mackelmore's "Same Love" is a spirited defense of gay marriage. "The song is not original in its call for equal rights," writes O'Neal. "Fifty years ago this week, a man named Martin Luther King, Jr gave his most famous oratory 'I Have a Dream.'"
Image via Flickr
https://digiday.com/?p=48443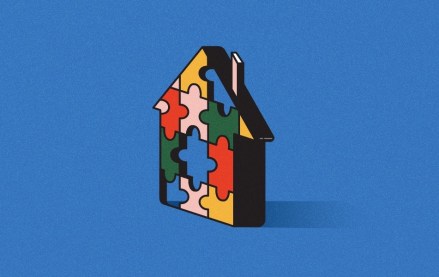 September 22, 2023 • 4 min read
Apartment Therapy's president Riva Syrop took the stage at the Digiday Publishing Summit to discuss the convergence of commerce and sponsorship revenue within its Small/Cool event.
September 22, 2023 • 4 min read
Media execs took stage at the Digiday Publishing Summit to discuss the growing importance of ROI in ad campaigns this year.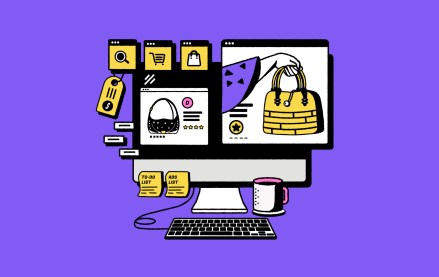 September 22, 2023 • 4 min read
CEO Satya Nadella said AI assistants will be as ubiquitous as PCs and will help users navigate across apps, operating systems and devices.