Are you down with OTT?
"Over-the-top" is the sexiest term in entertainment right now, not the least of which because it sits at the center of the inevitable and unstoppable merger between the worlds of television and digital video. But what, exactly, does it mean and why the hell does it matter?
Seriously, WTF is OTT?
OTT stands for "over-the-top," the term used for the delivery of film and TV content via the internet, without requiring users to subscribe to a traditional cable or satellite pay-TV service like a Comcast or Time Warner Cable.
Oh, that must suck for the cable companies.
Not necessarily. Because OTT apps and services are delivered over the internet, users still need a broadband connection, which they usually get from their cable providers. The likely outcome: traditional distributors will continue to play an important role in the growth of OTT because they also specialize in areas that TV networks don't have an expertise in, including sales, marketing and customer management.
"Part of the reason OTT didn't develop more quickly than it did is that for a lot of content owners, they were able to solve the tech challenge [of delivering content over the web], but they didn't have the DNA to sell directly to consumers," said Simon Jones, vp of marketing at Conviva, a video analytics company.
So what's the hullabaloo about then?
Well, it's still far more lucrative for pay-TV providers to keep the existing model in place, which centers on selling bundles of cable channels to customers even if they don't need or want most of them. For a long time, this model was also what worked best for major media companies that own TV networks. They would be able to bundle their most popular channels with less popular ones and turn a pretty profit.
What changed?
Netflix. TV networks and studios were happy to license their older programming to Netflix as it ramped up. While that was a great short-term solution, the move has played a role in the gradual erosion of linear TV ratings. People were increasingly watching their favorite shows on Netflix and Hulu instead of the live initial broadcast. Netflix now has 93.8 million subscribers globally.
Netflix's success has prompted TV competitors to adapt. HBO launched HBO Now in 2015 and is said to have around a million subscribers.
"HBO Go became such a strongly branded destination for video content that it got people thinking, 'Hm, this brand can live anywhere outside of the traditional [TV ecosystem],'" said Mike Green, Brightcove's vp of marketing and business development, media.
I'm assuming there's more to OTT than Netflix and HBO.
Of course. CBS, Showtime and Lifetime have over-the-top video services. And those are just the TV networks. Online video companies such as Hulu and YouTube are angling for the TV business with their own versions of an internet-based TV service.
What about Sling TV?
Sling TV is still a pay-TV service, except it's cheaper and delivers smaller bundles of channels over the web. Hulu's live TV offering will play in this field, which also includes AT&T's DirecTV Now and the Sony PlayStation Vue.
I've heard other acronyms associated with OTT: SVOD, AVOD…
Ok, this is where it can get confusing. OTT can largely be broken down into three different revenue models: SVOD (subscription-based services such as Netflix, Amazon and Hulu); AVOD (free and ad-supported services such as Crackle); and TVOD (transactional services such as iTunes, Vimeo On Demand and Amazon Instant Video that allow users to pay for individual pieces of content). While none need to die for the others to survive, how content owners approach these options will go a long way in determining which OTT apps break through the clutter.
Is OTT the same as "TV Everywhere"?
That isn't really OTT because TV Everywhere still requires users to pay for traditional TV.
What are some other growth issues for OTT?
Plain and simple: discovery. While streaming is still dominated by Netflix, smaller services like Amazon, Hulu, HBO Now and CBS All-Access are all growing subscribers. "What some content owners are doing is essentially a land-grab: getting their content out there across platforms and figuring out business models later," said Green. "They don't want to miss out on not having their app on the home screen [of a popular OTT platform]."
In other words: as more players get onto the field, it will become harder and harder to get noticed.
How will measurement fit into all of this?
In some ways, measurement will be tied to distribution. "There needs to be a common rubric in which everyone can evaluate how the [distribution] relationship is running," said Jones. "We have to build this aeroplane midflight. In a perfect world, we would have established the rules before the endgame. But everybody is already engaged."
This post was updated on January 23, 2017. "Game of Thrones" image via Shutterstock; HBO Now image via Apple
https://digiday.com/?p=124588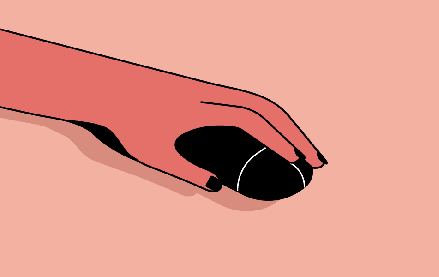 December 1, 2023 • 3 min read
People claim that the role of chief diversity officer is vanishing. However, AI is booming, and the CDO can help ensure responsible AI.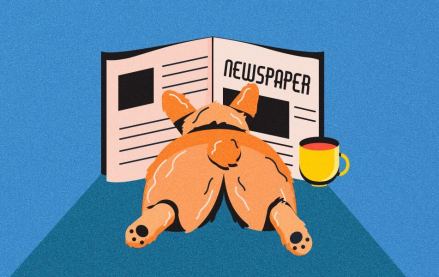 November 30, 2023 • 4 min read
Digiday+ Research found that publishers' programmatic ad revenue didn't quite live up to expectations this year, but they still see it as a growth area.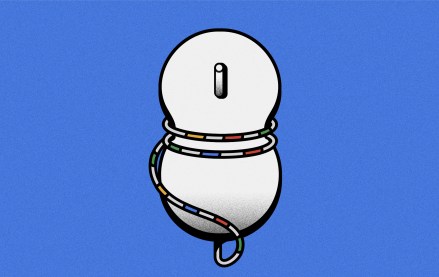 November 30, 2023 • 13 min read
For a couple of publishers, referrals from Google are down upwards of 60%.