To the programmatic ad vet, unified ad auctions are nothing new. But it's only in 2019 that they will become the default, thanks to Google entering the fray.
Google's news last week that it will introduce a unified auction into its ad server, along with switching its exchange from second-price to first-price, has caused tongues to wag across the industry as to the ramifications.
But for those who want a better understanding of all the jargon surrounding the announcement, here's a primer.

WTF is a unified ad auction?
Unified auctions have replaced the more traditional waterfall model. In a unified auction, multiple ad exchanges can have access to the same publisher inventory, at the same time and bid accordingly. The former waterfall model was more like a hierarchy where Google had first (and often last) dibs on bidding, followed by the next exchange in the waterfall. Anything those two vendors didn't want, was then passed to the next SSP in the chain and so on until the inventory sold. Unified auctions helped publishers make more ad revenue because having more SSPs and exchanges bidding for their inventory drove up prices.
How common are unified auctions versus waterfall?
Pretty common. They have mushroomed over the last two years. For instance, 90 percent of publishers across the U.S. and Europe operate unified auctions for desktop inventory, with the remaining ten percent still using the waterfall, according to estimates from Rubicon Project. Globally, 70 percent of all publishers have unified auctions, and 30 percent still use waterfall.
Unified auctions just sound like header bidding.
Yes, header bidding paved the way for unified auctions. Publishers were able to put a Javascript code onto their headers (or browsers), and via wrapper tags send ad calls to multiple exchanges and SSPs simultaneously. But the method has had drawbacks, such as page latency which affects user experience. Plus, header bidding was only ever a hack created to avoid inefficiencies in the waterfall structure (like passbacks) and level the playing field for independent ad tech vendors who didn't have top positions in the waterfall. In the process, it helped publishers bump up ad yields. Google, later on, introduced its header bidding product Exchange Bidding. But with this announcement, Google has introduced a unified auction to run in its ad server Google Ad Manager, not its exchange.
How does having a unified auction in the ad server change things?
Most publishers use Google Ad Manager as their default ad sever. By creating a unified auction in its ad server DSPs can bid directly into a publisher's ad server (that ad server being owned by Google) rather than an exchange. That, in theory, simplifies the process.
How so?
With header bidding, exchanges see the impression, solicit for bids and run an auction before the ad loads. There can be four or five different auctions occurring at once. They're then put into the wrapper, which selects the best bids and sends those to the ad server, which then competes with the other sources in the same ad server. "They're [Google] trying to make it so that the ad server makes the decision," said Matt McIyntre, head of programmatic for EMEA at Essence. "The reason you want the ad server making the decision is that it sees all publisher demand including direct deals as well as real-time programmatic ones."
And there are fewer auctions?
Yes, that's the idea: the auction for who gets to show the ad and how much is paid for it happens only once, in the ad server.
Does it change much for buyers?
Google's shift to first-price auctions is more significant for buyers, who have been bidding in unified auctions for years. They'll have to radically alter their bidding strategies, so as to avoid overpaying. In a second-price auction world, a buyer could in theory bid a crazily high amount for inventory knowing that they wouldn't pay it — they'd likely win the bid but pay just a penny over the second-price, which would be far lower. Now, they will have to pay whatever they bid, which will require smarter planning. Some buyers already with advanced bidding strategies will welcome Google's unified auction plans. "We won't have to understand the different header bidding auctions, it simplifies things a lot for us," said McIyntre.
What are the drawbacks?
There aren't drawbacks to unified auctions, it's already a method publishers have widely adopted. Third-party exchanges are already integrated with Google's EB tool but given most publishers already use Google Ad Manager as their ad server, many may think that they needn't use separate header bidding wrappers if they simplify the process and run their auctions via Google Ad Manager.
"Why do I need header bidding on my side, if all [third party ad tech partners] are integrated with EB, Google's server-to-server platform," said an executive at a digital publisher. "EB is so quick because it's server-side. It's directly integrated into my server, which is Google's server. These other exchanges have started to work with Google. so there will come a point where client-side header bidding wont be relevant to us anymore."
Other publishers, that already feel uncomfortable relying too much on Google's tools, will likely try and build their own server-to-server offering or work with an independent version.
https://digiday.com/?p=325656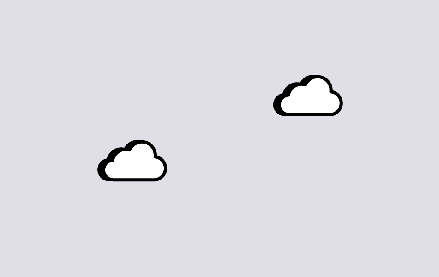 November 29, 2023 • 6 min read
Reducing carbon emissions from the digital ad ecosystem is an important priority, but various players are skeptical that much can — and is — being done to practice sustainability.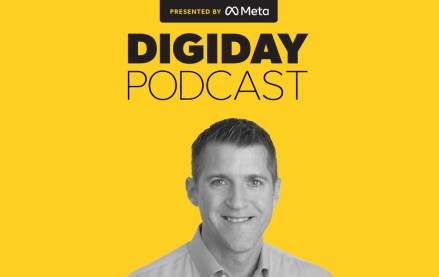 November 28, 2023 • 4 min read
Google's vp of global ads is confident that cookies will be gone from Chrome by the end of next year, despite all the challenges currently facing the ad market.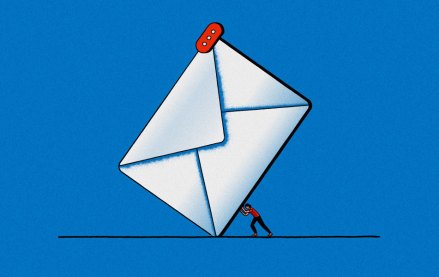 November 28, 2023 • 6 min read
Some email newsletter platforms' click-through rates are actually click-to-open rates, which are measured against the number of emails opened rather than the emails sent. But buyers seem to prefer it that way.