Style site Who What Wear's founders, former Elle editors Katherine Power and Hillary Kerr, bet in 2006 that shopping for celebrity fashion would become an online pastime once translated from the pages of style magazines to clickable content. At the time, Perez Hilton ruled the digital celebrity rumor mill, but there was a "big white space," according to Power, for an online destination that let readers shop the outfits they saw their favorite stars in.
Who What Wear has since evolved from a weekly newsletter to a publication owned by Power and Kerr's Clique Media Group, the parent company that developed after Power and Kerr launched additional sites Byrdie (for beauty) and My Domaine (for interior decorating) in 2013. All three sites have similar ad-and-commerce business models.
Today, Who What Wear sees 4 million monthly unique visitors, and has driven transactions for 15,000 different products monthly, ones worn by Eva Chen to Kendall Jenner, plucked from street style blogs, or rounded up by the editorial staff according to current season and popular stores. Since its inception, all of Who What Wear's content has been shoppable, thanks to affiliate links that send readers to product pages with one click. 
Now, it's diving deeper into commerce as a revenue stream. The publication just announced a collaboration with Target, which will sell a line of Who What Wear-branded apparel and accessories ranging in price from $14.99 to $49.99. It will be Target's first retail partnership with a media company, and unlike its past one-time-only collaborations with fashion designers, a new Who What Wear line will debut four times a year, online and in stores.
"Our growth strategy is a bit different than most media companies," said Power. "We saw it as more than just [media] — we saw possibilities that we're now realizing nine years later. We're more slow and steady than other media companies."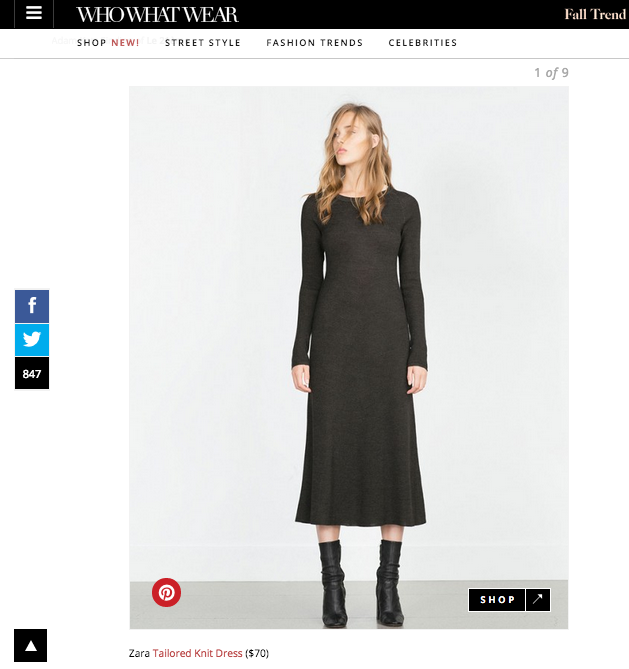 Who What Wear's strategy to integrate affiliate revenue early has now paid off — Clique Media Group reports that total revenue is up 95 percent this year. Fifteen percent of that revenue is made from affiliate links (Who What Wear's revenue is not separated out); for context, Refinery29's affiliate links accounted for less than 10 percent of its revenue in 2014. As for its ad sales revenue, Power said that native content published by its creative studio, Clique Studios, accounts for half. Who What Wear's model makes it a prime platform for sponsored content, with partners like Teva and Saks wanting their products to get the spotlight in featured articles. As a publisher, finding an alternative revenue driver apart from advertisements is more important than ever today, when ad blocking is reaching 198 million globally.
The editorial team resists clickbait temptations in order to attract a specific, style-obsessed audience, according to Power. Who What Wear's growth didn't noticeably accelerate until last year, when Clique Media's traffic quadrupled across its three sites, and their social media followers across all three added up to 33 million.
As Who What Wear's followers grow and it expands into new territory, it's proving successful where other publishers have failed: the content and commerce revenue model has been tricky for publishers to pull off. Thrillist and its flash-sale clothing company JackThreads split in September; Refinery29 shed its commerce play in 2013.
The company's readers now provide Who What Wear with a database of trends and behaviors allowing the team to build out an apparel brand coinciding with what they've learned is popular amongst its audience, which vp of digital strategy Alex Taylor described as an educated, high-income-earning millennial woman, about the age of 29.
For the apparel line, the team looked to the data culled from what users searched within Who What Wear's search bar for guidance.
"In terms of what people are searching, we see a lot of the basics — black blazers, moto jackets — but what's really interesting is how these queries ebb and flow throughout the year: office attire in the fall and winter, florals in the spring," said Taylor. "We've aggregated these trends over 10 years with the data, so we can look back and now plan ahead. It's been really wonderful for informing the product line."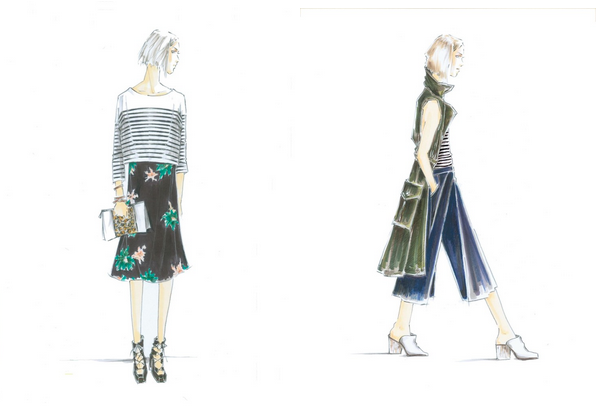 For instance, the team realized that Who What Wear had converted sales for 100 different versions of pre-knotted belts from a variety of retailers. In the upcoming Target line, Who What Wear will sell its own take on the pre-knotted belt.
In acknowledging the difficulty of running a commerce and content company simultaneously, Power said that Who What Wear won't be burdened by the overheads, distribution or returns that a commerce company is weighted by — that's on Target.
"This partnership benefits both sides because it mitigates the risk while allowing them to try something new each," said Chris Merkle, founder of branding agency Razur. "For Target, this keeps them fresh without having to reinvent, and for Who What Wear, it's the next step in integrating commerce with content."
Outside of Target stores, Who What Wear is growing overseas. Clique opened new offices in Australia and plans to open in the U.K. next month. The growth, according to Power and Taylor, is attributed to the site's ability to drive action.
"All of our content drives an immediate action — try this new hairstyle or beauty trend, share something or buy this," said Power.
Taylor added: "That inspiration lets us drive action, and that's what has been successful for us and our growth."
Images via Who What Wear
https://digiday.com/?p=140753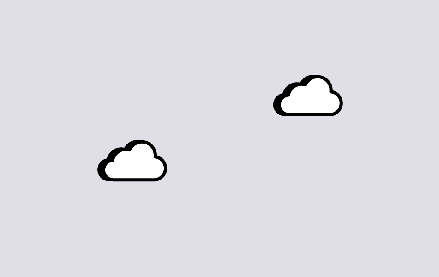 November 29, 2023 • 6 min read
Reducing carbon emissions from the digital ad ecosystem is an important priority, but various players are skeptical that much can — and is — being done to practice sustainability.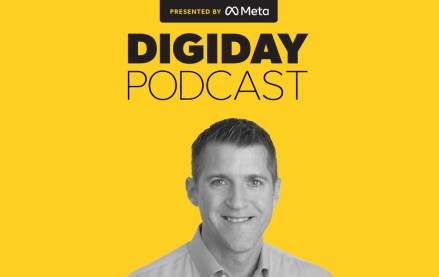 November 28, 2023 • 4 min read
Google's vp of global ads is confident that cookies will be gone from Chrome by the end of next year, despite all the challenges currently facing the ad market.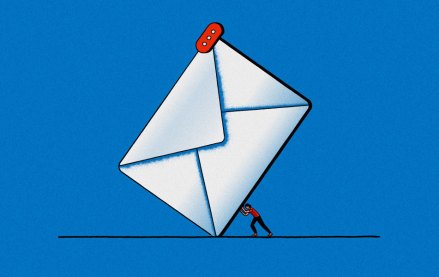 November 28, 2023 • 6 min read
Some email newsletter platforms' click-through rates are actually click-to-open rates, which are measured against the number of emails opened rather than the emails sent. But buyers seem to prefer it that way.