'We want to beat our chest more': The New York Times plans to use subscriptions to sell advertising
December 18, 2017 • 4 min read
•
•
Like other media companies, The New York Times is recognizing that its survival depends on growth in a lot of areas, not just display advertising or subscriptions.
The Times' push to double digital revenue to $800 million by 2020 is built off a varied business model of agency work, subscriptions, ads and more.
"There is no one single strategy for growing advertising," said Sebastian Tomich, who was just elevated to the Times' head of advertising from svp of advertising & innovation.
Next year, the Times will push into a few areas outside its core but mature business selling display ads on NYTimes.com and less and less so in the print newspaper. Growth is expected to come from elaborate partnerships, like the Samsung-sponsored 360-degree videos that the Times publishes daily or a kid-aimed version of its popular news podcast, "The Daily," that the Times created for voice-activated device Google Home.
The upside is big programs like these can command many millions of dollars. The downside is it can take up to nine months to sell them, and there are only so many companies in the market for them. Tomich has identified around 25 advertisers that are candidates for these and aims to sell five to 10 deals in the year ahead.
Longer term, Tomich also sees growth coming from agency-like products and services via T Brand Marketing Solutions (a division of T Brand Studio), which could include running campaigns that run outside of Times properties.
As its growth strategy evolves, so is the kind of talent the Times is looking for. The Times will always have salespeople, but it's de-emphasized that role as technology has made that function more efficient and clients are increasingly asking for creative expertise. As part of that shift, the Times let go several ad sales directors last week, the New York Post reported. Now, there are fully 160 people in creative services, plus five to 10 business development leads that focus on the agency businesses. To sell those big partnerships, there's a new partnerships team led by Andy Wright that's set to have 18 people once fully staffed. Meanwhile, T Brand is hiring creative and strategy people with agency backgrounds, most recently Amber Guild, a vet of The Martin Agency.
"Where the industry is heading, it's valuing creative people," Tomich said. "To compete as an agency, you've got to have the people to do it."
Closer collaboration with the newsroom will be another hallmark of 2018. To better systematize that effort, the Times named Allison Murphy to lead a new Ad Innovation team of about 30 people, separate from T Brand. Murphy is charged with developing new ad formats and leveraging Times journalism for advertisers.
That isn't supposed to mean Murphy will sit in on story meetings or that advertising will dictate news coverage; it's more she'll work with the Times' Reader Experience team on the product side (known familiarly as "T Rex"), led by svp Ben French, to identify editorial content that has an advertising opportunity. One such missed opportunity was a video the Times did on Justin Bieber in 2015 that was hugely popular but didn't have any special ad support.
Three years ago, the Times' scathing internal innovation report on itself revealed a deep-set divide between news and advertising that was holding back growth. Today, under the threat of extinction, there's been far more willingness from news to cooperate with the business side, but the two still have their sensibility differences.
"The newsroom is still an untapped resource for advertising," Tomich said. "I don't think there's resistance; it's just foreign. There's not a lot of planning. There's a lot of serendipity."
The push into new buckets of marketing dollars comes at a point when the Times is getting more growth from subscriptions than advertising, to the point that it now talks about itself as a "consumer brand." The Times said it had 3.5 million paid subscriptions as of the third quarter. Print advertising revenue decreased 20 percent, while digital ad revenue increased 11 percent. The pursuit of subscription dollars has led the Times to do things like lower its paywall meter count to five articles a month from 10 and start charging for Cooking's recipe content because the Times figures it can make more money from getting readers to pay directly than by selling advertising against that audience.
Those moves can have a short-term cost to a publisher's ad business, though. Publishers' ad problem has gotten bigger, with Google and Facebook gobbling up the majority of digital advertising and advertisers talking brand safety but continuing to allocate more of their budgets to the tech platform. That leaves publishers with little choice but to fight each other even harder for the scraps. For the Times, that means being more forceful about touting its quality, as defined not just by Pulitzers but its readers' willingness to pay.
"We want to beat our chest more in the media market," Tomich said. "Going into next year, we're going to be much less modest. I want to be more vocal about how all inventory is not the same."
https://digiday.com/?p=267887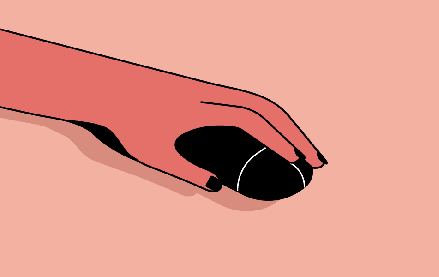 December 1, 2023 • 3 min read
People claim that the role of chief diversity officer is vanishing. However, AI is booming, and the CDO can help ensure responsible AI.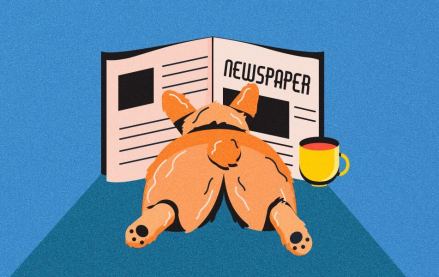 November 30, 2023 • 4 min read
Digiday+ Research found that publishers' programmatic ad revenue didn't quite live up to expectations this year, but they still see it as a growth area.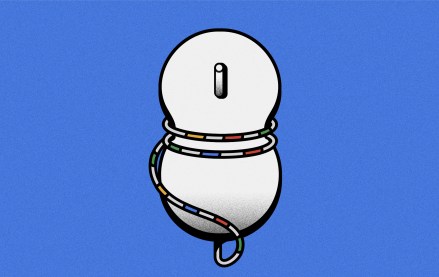 November 30, 2023 • 13 min read
For a couple of publishers, referrals from Google are down upwards of 60%.