How a wave of consolidation could hit publishers in 2019
December 10, 2018 • 4 min read
Everyone has decided that consolidation won't save publishers in 2019.
But a wave of it is coming anyway, as large digital players seek to make themselves more attractive to legacy giants, legacy print players hunt for more savings and everybody tries to diversify away from an advertising market that seems stacked against them.
Just hours after BuzzFeed CEO Jonah Peretti suggested in late November that the five biggest venture-backed digital publishers, including Vice, Vox Media, Group Nine, Refinery29 and his own company might improve their fortunes by merging, a consensus emerged that it wouldn't improve their fortunes.
It wouldn't deliver enough scale, critics said, or enough savings, or enough diversification,. It also wouldn't satisfy those companies' backers, who have poured hundreds of millions of dollars, combined, into these once-hyped businesses.
"You're going to have to sell all your board members and people that have stakes that no one is going to emerge at the value they last invested in," an executive at one medium-sized publisher said.
But those quibbles don't change the realities of the market, either. Competition for ad dollars continues to stiffen. And investors, well past the exuberance that got them to invest in media, are eager to cut their losses.
"If you've raised $55 million and your revenue is $13 million, then you are in an apocalyptic situation," said one chief executive at a venture-backed digital publisher. "That middle of the market, where you've raised tens of millions of dollars but you haven't built a business to that scale, that whole category is getting squeezed, hard."
Over the past two years, many publishers have been trying to mitigate by getting smaller.
In 2018, layoff announcements among publishers were so frequent that bloodbaths started to feel like a steady drip. They were also a continuation of the previous year's carnage; almost a quarter of all digital-native news outlets and more than a third of all newspapers had experienced layoffs dating back to the beginning of 2017, according to the Pew Research Center.
But eventually, every publisher finds a limit to that strategy. "You can only cut so deep, until you get to the bone," said Jim Norton, the former chief business officer of Condé Nast. "Some of these places have found the bone."
That's most likely the impetus behind BuzzFeed CEO Jonah Peretti's recent trial balloon about merging BuzzFeed with other digital media upstarts like GroupNine, Vice Media and Refinery29.
In 2019, the list of publishers available will be long. But a look at its biggest names reveals how little-established brands seem to matter to buyers.
The television broadcaster Univision has been dangling Fusion Media Group since the summer, undeterred by its failure to find a buyer by the fall of 2018; Sports Illustrated, the biggest remaining jewel in Time Inc.'s old crown, has been available since Meredith acquired its old rival in 2017; Tribune Publishing is examining its options, which include acquisition offers from companies including rival McClatchy and Active Interest Media.
Instead, what determines whether something is bought or sold, in some ways, may depend on how those assets help the acquirer diversify its business. "I think it would be smarter to go with diversifying revenue streams than doubling down on media," the head of sales at one mid-sized publisher said.
Those same publishers hoping to get scooped up may have to hope that their competitors, seeking to diversify their businesses, won't spend their money acquiring something else.
"If I'm using capital, I'm not using it on a new content brand," Norton said. "If I'm running one of the big magazine groups I'm looking to acquire what I'd call brand services: creative agency, insights and analytics, data capabilities."
And those products will cost extra. "Data science firms or market research firms, especially those with subscription revenue, will command valuation multiples that the publishers will likely find difficult to swallow," said Anand Sanwal, founder of CB Insights, which tracks M&A activity. "Buying a higher multiple asset just to ingest it and give it a low valuation publisher multiple might not be a great idea, unless of course, the publisher is choosing to pivot wholly into the higher multiple business."
In the end, the best hope for publishers who might be on the market may be the same it's always been: that a benevolent billionaire like Marc Benioff, Laurene Powell Jobs or Jeff Bezos, might come in and scoop them up.
"Somebody may come along and say, 'I'd love to have that as a painting to hang on my wall,'" Norton said. "A lot of these [publishers], you don't buy as a direct business benefit."
Sara April, a partner at the consultancy Dirks, Van Essen, Murray & April, an M&A advisory that focuses on the newspaper industry, said she thinks that sales activity will resemble what her firm tracked in 2018, with sales heaviest among the smaller, family-owned papers will feel the heaviest strain. "It's getting increasingly difficult for them to be competitive on the expense side," April said.
But everyone who's for sale can always count on the looming recession to spur someone to buy.
"If they miss the window now they may have to wait two or three years, or longer, for the market to rebound," said Reed Phillips, managing partner at investment bank Oaklins DeSilva+Phillips.
https://digiday.com/?p=314747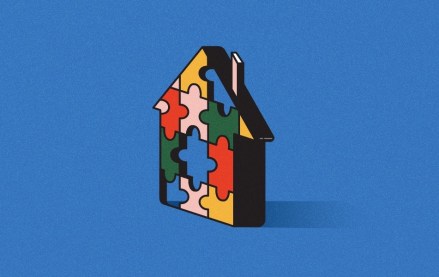 September 22, 2023 • 4 min read
Apartment Therapy's president Riva Syrop took the stage at the Digiday Publishing Summit to discuss the convergence of commerce and sponsorship revenue within its Small/Cool event.
September 22, 2023 • 4 min read
Media execs took stage at the Digiday Publishing Summit to discuss the growing importance of ROI in ad campaigns this year.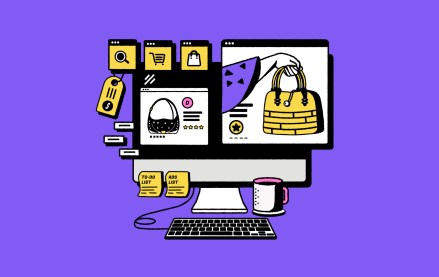 September 22, 2023 • 4 min read
CEO Satya Nadella said AI assistants will be as ubiquitous as PCs and will help users navigate across apps, operating systems and devices.