Brands can no longer ignore the Facebook video player.
Over the course of the year, native Facebook videos have performed increasingly well for brands, while posts from Facebook pages featuring YouTube videos have suffered declining engagement. As of November, native Facebook videos accrued 80 percent of total interactions on the platform's video posts, leaving just 20 percent for YouTube and other video formats, according to social media analytics startup Socialbakers.
"A lot of our clients, especially the Fortune 500 companies, started to see a lot more engagement when they uploaded their videos directly to Facebook," said Alexander Debelov, CEO of Virool, which launched a new video distribution platform for Facebook on Tuesday. "Now the performance in terms of views and shares is drastically different between native Facebook video and the YouTube player on Facebook, because Facebook is optimizing for its own ecosystem."
Brands are taking note of the changes, uploading more of their own videos directly to Facebook in response. In November, for the first time ever, Facebook page owners uploaded more videos to Facebook than they shared from YouTube, according to Socialbakers, which analyzed 20,000 Facebook pages. Among other marketing efforts, Apple's latest commercial made its way onto Facebook this month, where it has generated substantially more views and interactions than it has on YouTube.
Canadian airline WestJet, which recently began to upload its videos to the native Facebook player, has been thoroughly pleased with the performance of its videos on the platform. Its "Christmas Miracle: Spirit of Giving" video has racked up over 1.1 million views on Facebook since Dec. 1, without a dime of paid advertising. Even more impressively, it has attracted 77,000 likes, 21,000 comments and 45,000 shares across the platform, according to Facebook analytics. On YouTube, where WestJet did pay for some promotion, the Christmas video has accrued 2.9 million views, 8,100 likes, 1,100 comments and 9,700 shares since Nov. 30.
"Where Facebook benefits over YouTube is that everybody has an account, whereas not everyone is logged into their YouTube account," said Greg Hounslow, the emerging media adviser at WestJet. "That's a key piece of where Facebook's advantage is on engagement right now."
Facebook measures views differently than YouTube, so the two stats aren't directly comparable. Facebook, which autoplays videos in the news feed, counts three seconds of viewership as a view. And if you go back and watch that video again, that's another view. For YouTube to register a view, you need to actively click (or tap) play on a video. And if you return to it later (on the same connection), YouTube won't add to the video's total view count.
"The YouTube view is more valuable for now," said Hounslow.
Behind the scenes, Facebook does offer another stat to marketers: 30-second views. Only a third of the 1.1 million people who saw three seconds of WestJet's Christmas video kept watching for another 27 seconds, according to Hounslow. And one in five viewers returned to the video for another three-second view.
"A huge percentage of people are dropping off after a very short amount of time as they scroll through their feed," said Hounslow. "Meanwhile, if you arrive at a YouTube video, you're probably in a dedicated video-watching area, so retention tends to be a lot higher."
Ultimately, Facebook isn't close to supplanting YouTube as an exclusive video platform for brands, but the era of YouTube exclusivity among marketers is coming to a close.
"YouTube is still a massive, massive part of our video strategy. We still get a ton of views there," said Hounslow. "But you can't ignore the native Facebook player."
https://digiday.com/?p=100182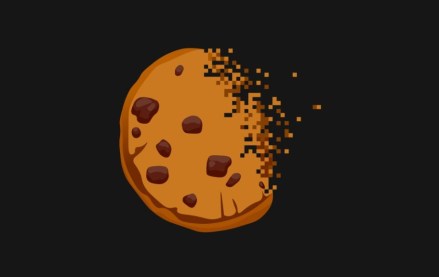 September 25, 2023 • 1 min read
During the Digiday Publishing Summit, execs from companies including Condé Nast, Dotdash Meredith and Thomson Reuters assessed the industry's readiness.
September 25, 2023 • 5 min read
Publishing executives shared their honest and unfettered opinions on the rise of generative artificial intelligence technology and its impact on traffic, IP protections, content production and jobs at the Digiday Publishing Summit last week.
September 25, 2023 • 5 min read
Here is A sampling of other AI-related news from last week.