How The Washington Post is pivoting its video strategy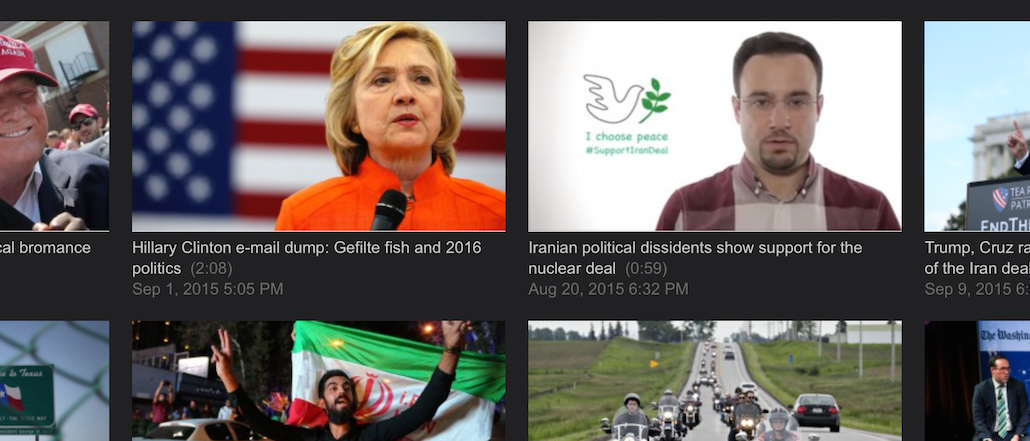 The Washington Post's video strategy is finally catching up with the times.
On Thursday, the publisher announced it's ditching the "PostTV" moniker for its in-house video unit in favor of "Washington Post Video." The name change embodies the publisher's shift away from television-style and long-form narrative content toward more digitally native video formats and structures.
"We have a real opportunity to experiment, to break off from the conventions of traditional television into [digital] video storytelling," said Micah Gelman, who joined The Post in April as director of video.
That storytelling will include shorter-form original videos, aggregated pieces, news explainers and content built around The Post's popular franchises like The Fix and Wonkblog. It will also include content created specifically for social platforms.
"In the past, we produced one video and expected that video to work in every place it went. It doesn't," Gelman said. "Viewing habits on Facebook are different than viewing habits on Snapchat."
Currently, Facebook is leading The Post's video views with 22.8 million in July, according to data from Tubular Labs. The Post's website followed with 1.9 million views, according to comScore. YouTube accounted for 1.2 million views. The Post said overall its video starts are up 73 percent year-over-year.
The Post rolled out a custom video player earlier this year, which now lives in a new video vertical. The player is embeddable into Washington Post article pages as well as elsewhere online. Though it does play pre-roll ads, Gelman stressed that the priority now is to amass eyeballs before focusing on monetization. A new vertical video player also facilitates posting to Snapchat. The goal is to produce the "right stories for the right platform at the right time," said Gelman.
Figuring out what that means is going to take some experimentation, something many publishers fear, but the Post's new owner, Amazon founder Jeff Bezos, embraces.
"What we're trying to do is capture that entrepreneurial spirit in video that we've already seen many parts of the site and the paper take," said Gelman.
The video team is also now more closely integrated with other parts of the newsroom internally. Recently, members of its 40-person video unit have been "embedded" into different sections of the newsroom, allowing them to work on the video representation of a story from conception instead of as an afterthought.
The team is also working with audience development to set goals and targets about what they should be posting and where. While such a distributed strategy isn't new, it is an effective way to attract viewers and potentially turn The Washington Post into a name in video news.
"We'll test different rates of posting. We'll test different types of content to post," said Gelman. "We'll continue to do it until we really find the sweet spot."
Image courtesy of The Washington Post
https://digiday.com/?p=135136