How The Washington Post plans to break news on Snapchat
February 13, 2017 • 3 min read
• By
Digiday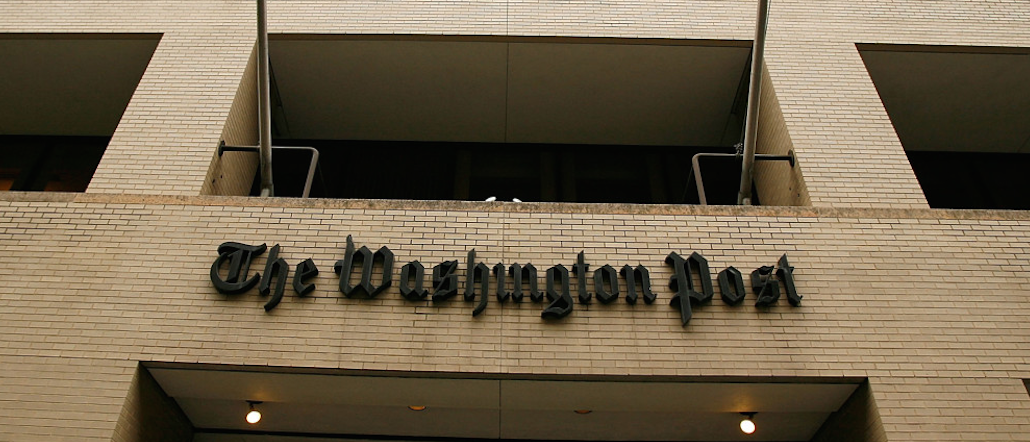 The Washington Post is building a Snapchat Discover team as the company plans to produce multiple daily editions for the platform every day of the week.
On Monday, The Washington Post launched on Snapchat Discover, the media section of the popular messaging app that offers daily content from 40-something publishers including BuzzFeed, ESPN, CNN and Refinery29. Unlike other Discover partners, The Washington Post plans to be a source of breaking news content on the platform, which means posting new editions multiple times a day, every day. The number of times The Post publishes to Snapchat Discover will depend on the news cycle, but it's expected to roll out new content at least twice a day within its daily edition.
"There are a lot of publishers [on Snapchat Discover] that publish only once a day or once a week," said Christopher Meighan, director of emerging news products for The Washington Post. "Social platforms are so in the moment, to not have a breaking news presence, seemed to be a gap that needed to be filled."
The Post's Discover content will be overseen by Meighan and his 20-person emerging news products team, which includes designers, editors and producers. Currently, The Post has two to five internal staffers dedicated to Snapchat Discover every day, depending on whether the team is focusing on breaking news content or longer features that require more hands.
The Post does plan to staff up as it creates a new team fully dedicated to Snapchat Discover content, which will include editors, designers, motion graphics experts and video producers and editors. This could include hiring new staffers from outside the company. Meighan said The Post is still "nailing down the exact amount of bodies" it will need for the platform. Another source at the company said it could be as many as 14 people. Most Snapchat Discover publishers tend to have anywhere from five- to 10-person Snapchat Discover teams.
While breaking news content will be the biggest area of focus, The Post also plans to publish longer form written features and video content — users swipe up to read articles and watch longer videos — on Snapchat Discover. With video, that means three- to four-minute videos and working with members from The Post's video team, which the publisher plans to grow from 40 to 70 people this year.
"There's a lot of interest in this from across the newsroom, whether that's traditional designers, motion graphics, video, copy editors, editors, our social team" Meighan said. "We're going to have a lot of people trained on it to have a deeper bench."
While The Washington Post is new to Snapchat Discover, it's no stranger to the platform. It has maintained a personal account where its journalists have been regularly publishing live news coverage of events such as the Baltimore riots. The Post has also been investing in vertical video, which includes creating vertical video content and ads for The Post's own site and apps.
"You want people to come to you, but you also have to go where the audience is," said Meighan. "We feel we can contribute to the conversation on Discover."
Snapchat, for its part, has been ramping up the activity on Discover as its parent company hurtles toward an IPO. Discover, which used to be an exclusive list of 20-something media partners, now has more than 40 globally. Recent additions include Entertainment Weekly and Essence from Time Inc., Turner's Bleacher Report and The New York Times.
https://digiday.com/?p=222277