'Walk before you run': Sports publishers look to blow out their betting content
September 24, 2020 • 5 min read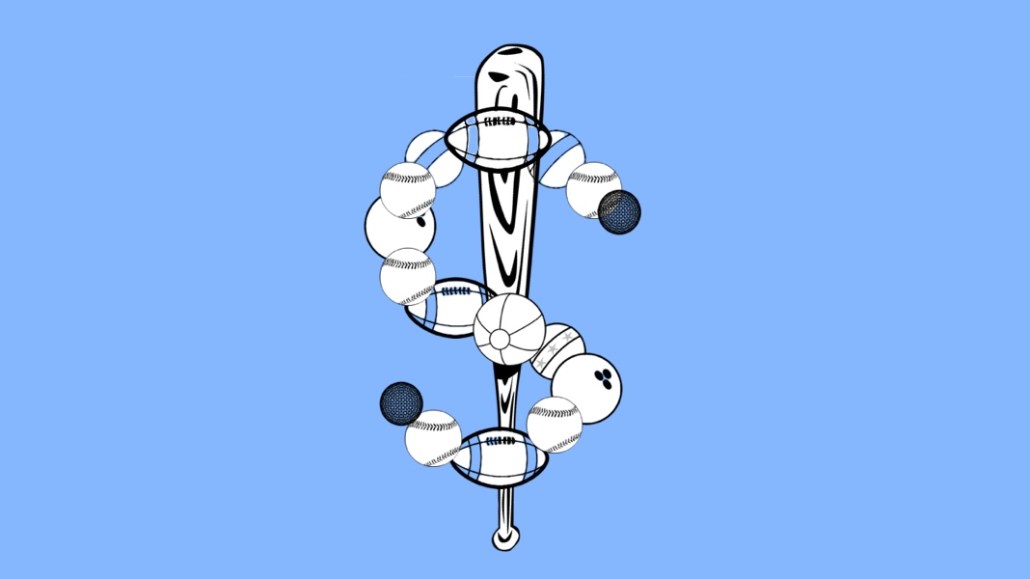 Sports media is betting big on sports gambling this season.
As the 2020 NFL season kicked off a few weeks ago, coverage from many of the largest sports media companies has been augmented with a different kind of content.
Some, such as CBS Sports, featured a banner with odds provided by the sports book William Hill. Others, such as NBC Sports, had team- and sport-specific ads from PointsBet layered into content for readers located in states including Illinois, New Jersey and Virginia; a person in Illinois reading an article about the Chicago White Sox might see an ad offering 100-to-1 odds with PointsBet that the team will win the World Series.
The shifts are not accidental. Over the past 12 months, several large sports media brands, including NBC Sports, CBS Sports, ESPN and Bleacher Report have signed partnership deals with sports books including DraftKings, MGM and PointsBet.
While not every deal is structured the same, the largest arrangements are potentially worth hundreds of millions of dollars: PointsBet is committed to spending almost $400 million with NBC Sports over the next five years, plus commissions for driving customers. NBC Sports also gets a 5% stake in PointsBet, whose shares mature in five years.
In some cases, the deals are rooted mostly in media and data, with the publishers figuring out the optimal places to put ads and offers that will drive readers to sign up for accounts with its respective sportsbook partner; many sports publishers began honing their expertisein that department by selling subscription products aimed at hardcore fantasy sports players.
In others, such as Vox Media's tie-up with DraftKings, or Bleacher Report's partnership with Caesar's, the publishers have hired whole teams of people to produce content specifically around betting.
Sports media's embrace of gambling was expected from the minute the ban on sports betting was overturned in 2018, and most of these deals were in the works well before the coronavirus hit.
Indeed, many of the sportsbooks that have entered these kinds of partnerships have scaled back their ad spending this year, largely because the coronavirus paused the sports leagues that people gamble on.
These partnerships come in a year when many of the sportsbooks' ad spending was either down or flat, thanks to most sports leagues being suspended and many casinos unable to welcome in-person customers due to local coronavirus restrictions. FanDuel's ad spending through the first half of 2020 was basically flat, at $11.6 million, while William Hill's fell from $1.8 million to just $134,000, per Kantar.
The biggest exception to this rule was DraftKings, whose ad spending through the first half of 2020 was nearly triple what it spent during the same period last year, according to Kantar data; DraftKings spent $19 million on advertising through the first six months of 2020, compared to $7 million last year.
Sports and gambling figure to get closer as gambling get bigger in the coming years: Sports betting is currently legal in only 18 states, and industry observers expect it will eventually be legal in most of the country – as many as 40 states could offer it by 2024.
But how much those publishers' audiences will embrace that content is an open question. While most had an inkling that some of their audience already gambles on sports — and more are betting-curious — the publishers are all in a race to try and figure out how to entertain, serve and grow that audience.
"It's going to be walk before you run," said Johnny Aitken, the CMO of PointsBet. "We don't want to just be PointsBet-branded ads everywhere, and that's it…we wanted to do it in a meaningful way."
Some publishers have focused on keeping their betting coverage light. In B/R Betting's case, that means focusing on the social and cultural aspects of sports betting, such as Instagram pictures of people cashing in big-paying betting tickets, or gifs of fans collapsing in agony when a team covers a spread with a last-second score. During the spring, when the coronavirus pandemic halted professional sports, the B/R Betting staff was forced to do things like run simulated games using Madden NFL and offer odds, or post pictures of jars filled with jelly beans.
That contrasts somewhat with content Bleacher tested out last year. A number of video series that Bleacher Report launched last year, such as "The B/R Betting Show," were not renewed.
"I think the way we looked at it was where the white space in the market was," said Joe Yanarella, Bleacher Report's svp and gm of sports betting. "We've tried to think non-traditionally."
Other publishers are taking a more cautious approach, integrating partner sports books' data into content they were creating already, either via banners or by offering it to editors and staffers for use in their regular work.
"For us, it hasn't changed [our approach] significantly because we were kind of already there," said Jeff Gerttula, evp and gm of CBS Sports Digital.
Over time, Gerttula said, the plan is to hire more writers later this year who can dig more deeply into betting topics as it understands what CBS Sports's betting audience has the most appetite for — a small audience that reliably signs up for accounts or places bets through William Hill might become more valuable than a larger audience that doesn't.
"It could shift how we invest in sports," Gerttula said. "We're looking at those pockets where maybe we'd been under-invested, where the economics didn't support it when it was purely display-oriented."
The big challenge, as these media companies figure out how many bettors they have in their audiences, will be to avoid annoying the people who aren't interested. For now, much of those audiences get a reprieve, with most of the publishers' ad placements for these deals only appearing in front of users located in states where betting is legal; a person in Utah reading a story about the Chicago Bears' fantasy matchups on CBS Sports's website will not see the William Hill ads that a person reading that same story in Illinois is likely to see, Gerttula said.
https://digiday.com/?p=378618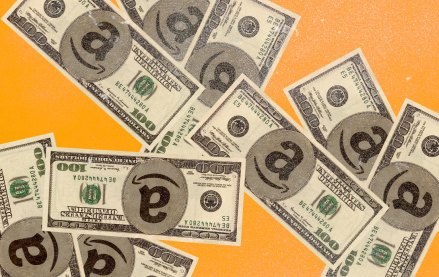 September 27, 2023 • 6 min read
The agency accused the e-commerce giant of conducting a range of anticompetitive behaviors that hurt both shoppers and sellers.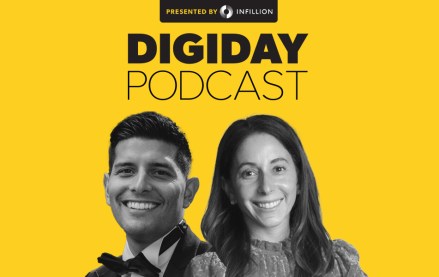 September 26, 2023 • 3 min read
In a live recording during the Digiday Publishing Summit, the news executives called for more nuanced conversations with advertisers around their brand safety concerns.
September 26, 2023 • 4 min read
After investing in one generative AI startup and suing another, the company will let customers create images on its website and an API.