For digital studios like Vuguru, the ongoing Web series revolution has meant two things. The days of snacking are over. And digital dimes are no longer going to cut it.
After scoring a success with the heavy drama "
The Booth at the End
," which was distributed this past summer on Hulu, Vuguru is actively pitching the new action drama "
The Millionaire Tour
" to Web distributors in the U.S. with the hope of launching the show in early 2012. According to Vuguru president Larry Tanz, "The Millionaire Tour" is not part of the company's upcoming channel with YouTube (which is the result of a partnership with comic book legend Stan Lee), but could end up on the Google-owned video site. But YouTube, Hulu, Netflix and even Xbox or PlayStation are all candidates to land the series, which stars Dominic Monaghan of "Lost and "Lord of The Rings" fame.
"The Millionaire Tour," which is still in post production, is about a man who is picked up at the airport, only to be kidnapped. He spends the entirety of the series attempting to convince his kidnappers that he's not the man they think he is. The title refers to a real phenomenon in Latin America, where wealthy individuals have been kidnapped, driven to various ATMs, forced to withdraw as much cash as possible, and then dumped in the middle of nowhere.
Ultimately, the show will be edited down to 85 minutes, which can be carved into 16 "chapters" for the Web, but can also run in its entirety on places like iTunes, Amazon or Netflix. In the case of "Booth," that show was produced similarly in small chunks, but episodes on Hulu were recrafted to run about 24 minutes a piece.
"That model works for our budget and our scheduling and limits the losses that can happen," explained Tanz, who said that the budget for "Millionaire" was under $1 million. "We need multiple windows. And we have to produce something that is feature length, broadcast quality."
Under this model, "you have a much better shot of making all of your money back," added Tanz. "You might make it all back online. But with 'Booth,' we made money on Hulu, we made money on Rogers, we made a little money internationally. And we have yet to go to Amazon and iTunes."
Besides the multi-layer distribution model, Vuguru now also looks for "contained stories" which lend themselves to on-off DVDs or webisodes. That's easier for audiences and keeps production costs low. For example, "Booth" took place entirely in a booth at a restaurant. "Millionaire" takes place for the most part in the back of a cab. "That sort of thing we always look for," said Tanz.
That's a departure from the sort of snackable, short-attention span content Vuguru was built on, when launched by former Disney CEO Michael Eisner back in 2007. The show's first project was the successful teen drama "Prom Queen," which featured daily 90 second episodes over a period of three months and premiered on MySpace of all places. Similarly, the soapy series "Foreign Body" — a prequel to a novel — unfolded in 50 episodes in 10 weeks back in 2008.
"We're in a more patient mode these days," said Tanz of consumer expectations in a long-form, Hulu era.
In this era, the quality of Web originals is rising. Shows like the Kiefer Sutherland-starring drama "The Confession," as well as "Booth," have helped elevate the medium. In the case of "Millionaire," Vuguru took an original script and began shooting within a matter of months. Tanz is so confident in the show's quality that he's waiting for it to be completely before showing it to advertisers. "This is not something that is randomly cobbled together," he said. "We found a screenplay we loved and jumped on it."
"Booth" — which, according to Tanz, reached an audience on Hulu "in the millions" — was originally broadcast in its entirety by Rogers Media in Canada and the cable network FX in Brazil and other markets before making its U.S. debut on Hulu. Vuguru is planning the same sort of multi-pronged roll out for "Millionaire."
Tanz should have something to show advertisers in about a month. It is a bit up in the air just how ads for the show will be sold, if at all, depending on the deal that gets cut. For example, a site like Hulu would sell the ads for "Millionaire," splitting some revenue with Vuguru, while other properties like, say, Netflix would be a strict licensing fee.
Either way, Tanz is confident "Millionaire" will be in high demand. "This is one of those projects where you know it's good, so you're better off showing it to people when it's ready."
https://digiday.com/?p=1634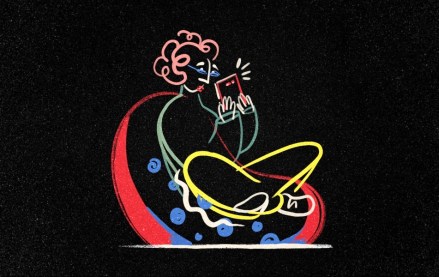 September 28, 2023 • 3 min read
•
•
The Financial Times has launched another lower-priced, subscription-based mobile app product a year after the debut of FT Edit to reach international readers.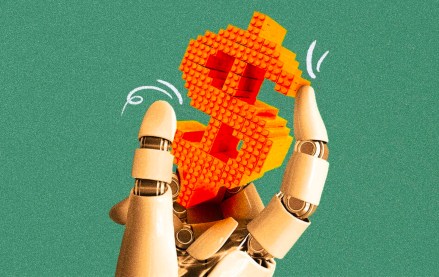 •
Publishers are starting to apply AI to their sales operations.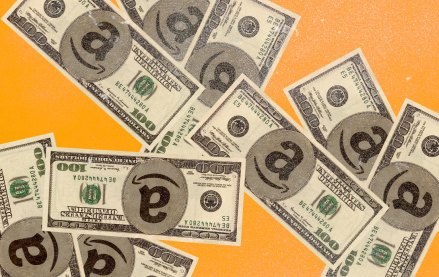 September 27, 2023 • 6 min read
•
•
The agency accused the e-commerce giant of conducting a range of anticompetitive behaviors that hurt both shoppers and sellers.