Vox Media's Ryan Pauley explains how expanding the CRO role beyond ad sales improves ad sales
August 9, 2022 • 3 min read
Subscribe: Apple Podcasts • Stitcher • Spotify
This episode marks the second of a four-part series on the Digiday Podcast, which explores how media CROs are leading their companies through turbulent times and are taking on new responsibilities as companies batten down the hatches with new revenue streams.
In March, Vox Media expanded the purview of Ryan Pauley's role as chief revenue officer beyond ad sales to also encompass consumer revenue, affiliate and commerce businesses. Rather than diluting the role of ad sales, the broadening was designed to give the media company's advertising business a boost by connecting it more directly with Vox Media's other revenue streams.
"There was a historical expectation that diversifying revenue meant the business lines were in competition with one another. In fact, what I'm realizing and what many companies are realizing is that they can really benefit from one another on the advertising side," Pauley said in the latest episode of the Digiday Podcast.
By overseeing Vox Media's various revenue streams, Pauley said he feels more informed on how the revenue sources relate, which in turn helps him connect with the brand CMOs that Vox Media sells to. "I feel much more informed now when I go talk to a CMO about marketing strategies. We have a large paid acquisition team and budget, and we have the same challenges on how much do we prioritize brand versus performance and how do you bridge the attribution gap between the two," he said.
That insight may help Vox Media as, like every other media company, it contends with the economic downturn and its impact on advertising. Pauley acknowledged that Vox Media has not been immune from that advertising drawdown, but he said the company is seeing ad dollars move to programmatically sold inventory, which is more performance-oriented for advertisers. "We're definitely seeing the lean towards more performance," he said.
Here are a few highlights from the conversation, which have been edited for length and clarity.
The similarity of summer 2022 and spring 2020
There are a lot of similarities to spring, early summer 2020. It's not the [same level of] severity from a social standpoint, let alone an economic standpoint. But some trends are similar in terms of short planning cycles. We're still getting a lot of Q3 opportunities today [in the] last couple days of July. It's quick planning cycles. It's shorter decision timelines. Most brands aren't necessarily greenlighting budget until the moment that they have to make the commitments.
The difference between summer 2022 and spring 2020
We're still having more growth conversations with a lot of clients. The clients might know that they need to be a little more conservative today but are still thinking in ambitious ways around holiday season, around Q4, even around 2023. And so we can already see where things are hopefully going to start to pick back up again versus [in] 2020 no one knew what was going on. [You] couldn't see past next week, let alone next month or next quarter.
Limited visibility ahead
It's definitely still limited visibility beyond the current and even the next quarter. That hasn't changed. But that's kind of always the advertising cycle. You can get some visibility, but to the degree that the economy changes, you can throw your forecasting out the window, too. On the digital side, we don't have the same forecasting mechanism of the TV upfronts. So that's not new for us. But it also creates opportunity where we can still grind it out through the end of a quarter, end of the year.
Strength in numbers
We still are confident that we're in a stronger position now as a result of the merger [with Group Nine Media], the same way we were with New York Magazine when we closed that merger a handful of months before the pandemic originally broke out. We weathered that cycle stronger as a result of that combination. The same is happening here. We still have a lot of work cut out for us, but we feel good about the first four or five months.
https://digiday.com/?p=460131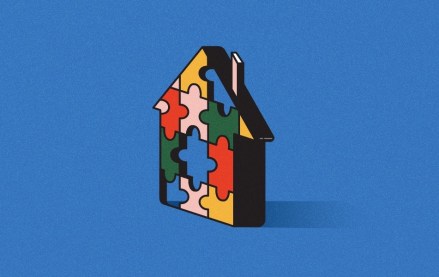 September 22, 2023 • 4 min read
Apartment Therapy's president Riva Syrop took the stage at the Digiday Publishing Summit to discuss the convergence of commerce and sponsorship revenue within its Small/Cool event.
September 22, 2023 • 4 min read
Media execs took stage at the Digiday Publishing Summit to discuss the growing importance of ROI in ad campaigns this year.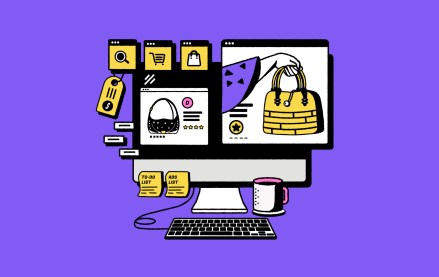 September 22, 2023 • 4 min read
CEO Satya Nadella said AI assistants will be as ubiquitous as PCs and will help users navigate across apps, operating systems and devices.