It is late April, 2016, and Vogue finally has a mobile app for its content.
The iPhone app, out today, is a blend of site and magazine content, with a dash of Snapchat-like functionality. Using an algorithm, it pulls together a daily feed of eight stories tailored for the user by reading patterns. The feed's interface is reminiscent of a Snapchat Discover story: users swipe right through headlines, and swipe up if they want to read the full article.
"It has the speed of Snapchat Discover, but that has a different rhythm to it," said Sally Singer, creative director of Vogue.com. "That, to me, is a daily digest — it's snackable. Not everything has to be fast and simple."
The app is available for download today, April 28. The timing is no coincidence: This year's Met Gala is Monday, May 2 and the theme is Manus x Machina, an homage to technology. The event sponsor is Apple. As stars arrive, photos and interview clips will be sent to the app in real time.
"Apple's sponsoring of the Met Gala was a gift,"said Singer. "It gave us a hard deadline."
Vogue is not known as a digital trailblazer. It didn't even have a Vogue website until 2010. Up until now, Vogue had an iPad edition and a Vogue Runway mobile app that features photos from fashion shows. For its flagship app, Vogue's five-person internal team spent over nine months brainstorming, and three months developing its features with development agency Oven Bits .
"They're behind the curve of the market," said Cathy Boyle, a mobile analyst at eMarketer. Competitors like Harper's Bazaar and Elle already have space in the app store. "It's crowded, but it's very Vogue to sit on the sidelines and study, and wait till they feel ready."
Vogue is a media anomaly. Its print business is the envy of the industry. The March issue, according to an analysis by WWD, had 405 ad pages. That kind of thriving print business moves collecting the nickels and dimes of digital down the priority list. Online, according to ComScore figures, Vogue's traffic in February 2016 hit 5.3 million users, while Elle.com's saw 7.4 million and HarpersBazaar.com, 6.3 million.
Its first flagship mobile app, Singer said, arose out of the publication's recognition that sometimes, its mobile readers were happening upon Vogue content after a Twitter or Facebook click without realizing the title.
"They're coming to Vogue.com any which way they can, and sometimes they might not even know that they're heading there," said Singer. "With the app, you have to deliver to them the Vogue they need to see everyday specifically, without the noise. That's a difference."
For the app, the Vogue team also had to make visual changes: all video and photos are vertical on the app (another user practice Snapchat has cemented), and photoshoots are increasingly becoming moving clips instead of stills.
Like the magazine, advertisers (opening day lineup includes Prada and Nordstrom) have full share of voice on the page they're displayed on.
"We have the ability and the desire to make special things that we believe in," said Singer. "We take Vogue to a place which may not necessarily resemble the print world of Vogue, but the same heart and language is at its core."
https://digiday.com/?p=174931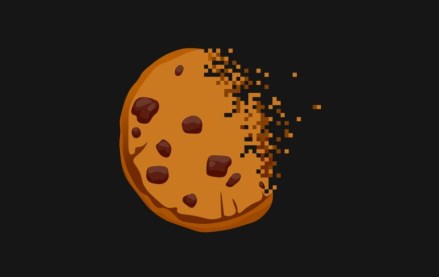 September 21, 2023 • 9 min read
Publishers who attended the Digiday Publishing Summit opened up about their top challenges, concerns and curiosities during closed-door, anonymous town hall meetings.
September 21, 2023 • 4 min read
WBD is seeing ad revenue growth from its YouTube channels and engagement on Threads surpass performance on X.
September 21, 2023 • 4 min read
Powering all of Amazon's hardware is an updated large language model, that could help connected devices actually be smarter.