Social media is changing not only how brands and publishers market to consumers, but it is also changing the way that they operate altogether. This is the third article of an eight-part series dubbed "The Social Operating System," which explores how advertisers, agencies and publishers are leveraging social media to build audience and engagement. The series is made possible through the sponsorship of Vitrue, a provider of social media management services.
If the month has taught us anything, it's that we are firmly planted in the social Web. This new iteration of the Web, the one that follows the previous two versions — portal and search — has changed the way we live online. It's also changed the way brands and publishers look at the Web.
A decade ago, companies were looking for ways to draw eyeballs. Impressions were the key metric. It was — and still is — an old-school mentality. Big companies bought smaller companies that could help big companies navigate the search world to deliver those valued eyeballs. Google, for example, snatched up companies Applied Semantics in 2003 for $100 million and DoubleClick in 2007 for $3.1 billion to strengthen its search and advertising programs. Ad networks like Blue Lithium, Tacoda and Quigo proliferated — contextual, behavioral; these were big. M&A deals and buyouts still happen, but there's been a bit of a slowed pace on the IPO front.
Over the last year or so, social-based companies like Zynga, Pandora and LinkedIn have jumped into the IPO waters signaling a coming shift. With the Facebook IPO and recent purchases of social media companies like Buddy Media to Salesforce and Vitrue to Oracle, the transition to a social-based Web has been amplified.
But what are the ramifications of a social-based world?
On the positive side, we could be ushering in a new way of doing business. Transparency and engagement are the keywords of the social era. Companies have learned over the last few years that the keyboard is a mighty tool. Look no further than some of the biggest brands and how each uses Twitter as a customer service tool. Recently, I tweeted that I was having great difficulty with Cablevision. In response, I received an email from the company and was able to work everything out. Of course, it helps that I'm a reporter covering digital media.
When I wrote a blog post last year about my awful trip flying with KLM, I got nothing. My perspective changed a bit on Cablevision, but I will never fly KLM if I don't have to. The point is, without social media to talk to brands, we're stuck with calling or sending email or an actual letter, which most often gets ignored. Companies cannot ignore the conversations about their brands on social media. They are forced to take action.
We're not fully in a social-dominated world, as search is still king, but the shift is happening. Matthew Shadbolt, director of interactive product and marketing at real estate company Corcoran Group, noted in a tweet, "Fully might be a strong word, but the real-estate industry is certainly on its way there. Fast." When people are looking for apartments in New York, search is key, but Shadbolt points to the company's Facebook, YouTube and Pinterest as examples of how it is showcasing apartments and neighborhoods to prospective renters and buyers. "We work with the idea of 'what does it feel like to live there?' instead of 'tell me price, beds and baths and then hit go,'" he said.
On the negative side, we can look at the utter disaster that has been the Facebook IPO. The company has steadily declined since hitting the NASDAQ several weeks ago. Whereas the IPOs of the late '90s were a giant party that created one massive hangover, the Facebook IPO was supposed to, in its own way, be the magical tonic that rang in the social year. Recent social IPOs — Groupon, Zynga, Pandora — all trying to be the next generation of giant tech companies, a la Google or Amazon, are not living up to the promise of a new day. LinkedIn, however, seems to be one of the shining lights in the dark social media IPO tunnel.
Quoted in a USA Today piece, Robert Maltbie of Singular Research said, "After Facebook, investors will be gun-shy about dealing with these stocks. People will think of the business model, not the buzz."
Yahoo's Matt Nesto writes all may not be so gloomy:
And yet, some market watchers say, while troublesome now, the liquidity, attention and rush of relative analysis that Facebook and its peers are being subjected to, will ultimately be positive. Add in the fact that this previously hot space didn't even exist a year ago, and the riches-to-rags story takes on epic proportions.
Social media has upended the way we think about the Web, as well as the way we think about business. Some of the legacy issues, particularly when it comes to IPOs, still haunt us. But the promise of new ways of business, of communicating with consumers in more meaningful ways that will ultimately build brand loyalty, is at the heart of social media. Social networks may fade, but the spigot has been turned on, and it will be next to impossible to turn off the fire hose of peer-to-peer and consumer-to-business conversations.
https://digiday.com/?p=14058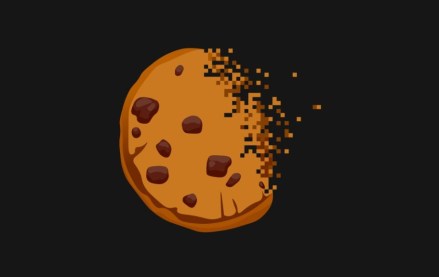 September 25, 2023 • 1 min read
During the Digiday Publishing Summit, execs from companies including Condé Nast, Dotdash Meredith and Thomson Reuters assessed the industry's readiness.
September 25, 2023 • 5 min read
Publishing executives shared their honest and unfettered opinions on the rise of generative artificial intelligence technology and its impact on traffic, IP protections, content production and jobs at the Digiday Publishing Summit last week.
September 25, 2023 • 5 min read
Here is A sampling of other AI-related news from last week.