The frontline of the war on the war on ads is video, now.
The ad-blocking community has been trying to set standards for what ad styles should be allowed, but there is contention over what is an acceptable video format. This fall, Secret Media and its technology partners tried to reach an accord over autoplay and pre-roll video with Adblock Plus, one of the main software products that hide Internet ads.
"We couldn't find a way to please them," said Pierre Chappaz, CEO of Teads, an ad network for publishers. "Their vision of the Internet is obsolete, and they don't understand that video is here to stay."
Adblock Plus has been negotiating with a group of major Internet ad parties, including Google and Yahoo, to think about what ads work for its millions of ad-block users. So far, the kinds of ads that meet its approval are composed mostly of plain text — and they have to be unobtrusive.
Adblock Plus does enable a specific video ad format that needs to be clicked to play and can't be pre-roll before other content.
"We do allow video ads only if they are user-initiated. Users need to actively start the video ad," said Till Faida, CEO of Eyeo GmbH, the company that developed Adblock Plus. "Pre-roll video ads currently aren't part of acceptable ads because our research has shown that those are perceived as annoying by many users."
Secret Media, which works with ad platforms, developed solutions to get around the blockers for pre-roll and autoplay video. Teads represents publishers like Washington Post, Reuters, Condé Nast and Forbes.
"We make sure that video ad loads can go through ad blockers," said Frederic Montagnon, CEO of Secret Media. "If we focus on the most valuable formats, which is video today, we can just forget about banners."
The question remains which types of video ads are least likely to drive more people to ad blockers, turn people against publishers. Teads' native autoplay video starts automatically within articles on news sites, and users can scroll past them. "It's deeply integrated into the content and very user friendly," Chappaz said.
Not everyone thinks that the autoplay style of ad, which has become increasingly popular across the Web, is the best experience. One top publisher who was pitched on the Teads product said it wouldn't be welcomed by its ad-blocking users, which make up 40 percent of its traffic.
"The Teads ad product is a terrible ad product from a user point of view," said a source from within the mainstream Internet publisher. "Autoplay video in the middle of an article is not good."
It's not just the Internet experience that has users turning to ad-blocking technology; there are concerns over data collection, malware, privacy and slow Internet speeds from the overload.
Ooyala also uses Secret Media's technology to bypass the blockers on its video ad player. Ooyala runs video players on a number of publishing sites and delivers pre-roll video ads through its network.
"We have unlocked ad revenues by the millions for our customers," said Sorosh Tavakoli, Ooyala's svp of ad tech.
Teads and Ooyala announced their Secret Media partnership, last week, and the technology gets around ad blocking with encryption and other methods. Pre-roll ads, for instance, are fully integrated into the content so they can't be removed without blocking the whole clip.
Some say this is just part of the arms race, with publishers building up their forces only to be outdone eventually by blockers, again and again.
By some estimates, between 25 percent and 45 percent of Internet users employ ad-blocking software, depending on the country. In Europe, ad blocking has typically been higher than in the U.S. The proliferation of anti-ad software costs more that $20 billion a year, according to the latest estimates.
The major Internet ad companies and publishers are torn between just stopping the blockers with better technology and withholding content if people are seen to freeload. However, drastic measures could send sensitive Internet users over to rivals.
This fall, Apple fired the most recent ad-block salvo by opening its iPhone app store to more ad blockers. Adblock Plus developed a mobile browser. Publishers say that over the past three months the problem has worsened for them, and they are being pushed to take more drastic steps.
And video will be the focus for the publishers.
"We still derive the majority of our revenue from display, but that's not nearly in as short supply as pre-roll video," said the publishing source. "That's the inventory we're interested in recovering."
https://digiday.com/?p=148767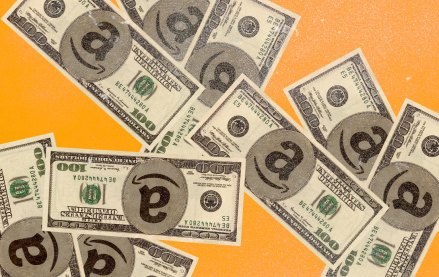 September 27, 2023 • 6 min read
The agency accused the e-commerce giant of conducting a range of anticompetitive behaviors that hurt both shoppers and sellers.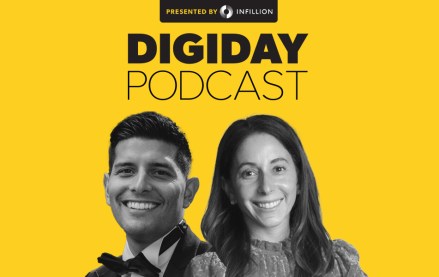 September 26, 2023 • 3 min read
In a live recording during the Digiday Publishing Summit, the news executives called for more nuanced conversations with advertisers around their brand safety concerns.
September 26, 2023 • 4 min read
After investing in one generative AI startup and suing another, the company will let customers create images on its website and an API.