At the heart of Verizon's $4.4 billion takeover of AOL is its interest in the media company's programmatic ad tech and video operation. Less certain is where that will leave AOL's content sites, including The Huffington Post, TechCrunch and Engadget.
Video is seen as a key part of the deal. Faced, like other communications networks, with the threat of commoditization, Verizon wants to be more than just a delivery system for others' content. Video advertising dollars command high ad rates for digital, and AOL has made some headway in premium video, with AOL Originals and Huffington Post Live, its live streaming news show. AOL, which has been ramping up its focus on video, with one-third of its employees now focused on the format, gives Verizon a chance to make inroads into video.
"Verizon owns the pipes, AOL has been at the forefront of monetizing streaming video with advertising — an increasingly critical business in a world in which digital screens are becoming as important as television screens," said Rebecca Lieb, an analyst at the Altimeter Group. "As cord-cutting continues to mount, this will only intensify."
It's less clear what Verizon would do with the rest of AOL's content operations. Collectively, they reach 200 million monthly unique visitors, behind only Google, Yahoo and Facebook, per comScore. Journalism is expensive and hard to make profitable. HuffPost is one of the biggest news portals in the U.S., with some 100 million monthly uniques, but profits still elude the 10-year-old site, which AOL paid $315 million for in 2011. Almost as soon as the deal was announced, there was speculation — which AOL chief executive Tim Armstrong himself helped fuel by not entirely ruling out a Huffington Post sale — that AOL could sell off its content sites. (Armstrong also said that AOL would continue to be in the content business and ruled out a sale of TechCrunch.)
A Time Inc. source with direct knowledge of the situation confirmed a report that AOL is actively trying to sell the Huffington Post for $1 billion. "At a billion, Time Inc. has no interest," the source said.
Verizon itself doesn't have the best track record with publishing. It jumped on the content bandwagon with the launch of a tech site SugarString last summer, but it proved tricky for the parent company to run an editorial site focused on a topic in which it had direct interests. Verizon ended up closing it down last December. And the audiences for AOL's niche brands are small — Engadget and TechCrunch are each under 10 million monthly uniques, according to comScore's latest figures.
On the demand side, the potential buyers are there, at least for Engadget, whose audience is attractive to the tech ad category and could potentially be sold other products and services.
Whereas AOL previously might have had difficulty finding a buyer for the whole company, on a piecemeal basis, the content sites could appeal to traditional publishers that are interested in adding a more exciting new media property to their tired print brands, said Steve Goldberg, managing director at Empirical Media. His existing and former clients — which include Tribune, Bloomberg, The New York Times and Reuters — have been calling, he said, asking about buying the assets. "Interest has been broad and runs across the content portfolio," he told Digiday.
But it may be too soon to write off Verizon as a content owner. "It's true, they're not a content company," Goldberg said. "On the other hand, they've looked at content for a long time. Having the video with no text content doesn't make sense."
Charlene Li, founder and CEO of the Altimeter Group, said that for Verizon, combining its customer data with, say, Huffington Post reader data, could make for a strong advertising proposition. "The question becomes, is it worth it to justify the expense of maintaining those sites, given how expensive the media space is," she said.
Image courtesy of AOL.
https://digiday.com/?p=118199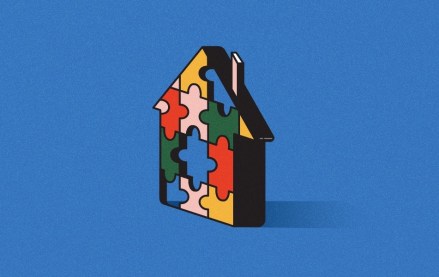 September 22, 2023 • 4 min read
Apartment Therapy's president Riva Syrop took the stage at the Digiday Publishing Summit to discuss the convergence of commerce and sponsorship revenue within its Small/Cool event.
September 22, 2023 • 4 min read
Media execs took stage at the Digiday Publishing Summit to discuss the growing importance of ROI in ad campaigns this year.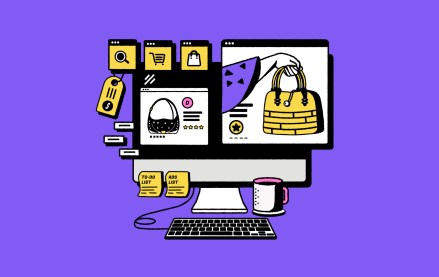 September 22, 2023 • 4 min read
CEO Satya Nadella said AI assistants will be as ubiquitous as PCs and will help users navigate across apps, operating systems and devices.