Newspapers are experimenting with different ways of distributing content on tablets. When it comes to mobile, most publications rush to replicate their content via an app. USA Today is thinking different.
USA Today is betting on an adaptive experience that morphs with the device. While there's no dynamic personalization based on user behavior or any type of intelligence, the articles served up on the iPad vary from person to person. For example, I read USA Today sports stories, and my colleague reads tech and advertising stories. In turn, more sports stories appear in my app than in my colleague's app, and she therefore receives more tech and advertising stories.
"We don't create for the paper and port to the mobile," said Matt de Ganon, vp of mobile product and operations. "We create content, and it gets certain finite production on the digital properties; it's a fluid experience of, here is the format that works best, and here is the subset of content that works best on smartphone, or here's the context of tablet."
Mobile is quickly becoming a major distribution channel for USA Today. A Feb. 2012 GeekWire post says, based on a leaked email to it, that USA Today has been downloaded 11.4 million times across a variety of platforms: iPad (2.9 million downloads), iPhone (4.8 million), Android (3.1 million),  Android Tablet (130,000), Windows Phone (80,000), Kindle Fire (260,000) and WebOS Tablet (250,000). De Ganon said that recent cumulative numbers are closer to 11.6 million. For reference, USAToday.com got about 18.8 million uniques in Feb. 2012, according to ComScore.
"Free — and content appealing — is absolutely related to their distribution and the success they've had in driving high penetration among tablet users," said Dave Marsey, group director of media at Digitas. "This leads to high engagement and high usage."
USA Today has a cohesive strategy among mobile platforms, its website and its paper. The look and feel of the design across devices is consistent. The publication's mobile strategy is about being a connective tissue to the user, regardless of time, place or activity, according to de Ganon.
"With that capability of being on smartphone or tablet, I am providing that user with no more than an arm's reach away from being informed and connected," de Ganon said.
According to de Ganon, 23 percent of media usage is now mobile, and the only device being used more is the television. Yet that growth has happened quicker than any other mass-media technology, and there are emerging patterns and usage opportunities that are vastly different online.
"When you're talking about digital strategy, desktops are valid, but you're talking about Web and different devices on mobile and the emerging interactive mobile market," said de Ganon. "You have to concentrate how mobile is affecting usage — both accommodate what users want and need in mobile."
As part of the newspaper triumvirate of the nation's largest newspapers (with the New York Times and Wall Street Journal), its differentiator rests on its easily digestible content for the reader on the go. The WSJ focuses on deep financial content, and the NYT focuses on deep general content. When you want to read news on your mobile devices, the consumable content bubbles up. In fact, the outlet's marketing team works closely with editorial to understand what users are looking for in content. The ethos of USA Today is to provide top-line news.
"With business travelers on and off the road and in and out of the office, they are using the apps to quickly understand the context of the world and be informed about what is happening within the nation," de Ganon said.
The publication also differentiates itself from the other Big Two by not putting up a paywall — on the usatoday.com site or with its mobile apps — which can give it a larger reach. This is, of course, important for advertisers. Equally important is the way brands can advertise inside USA Today's app. In its iPad app, when holding the device horizontally, there's an ad in the upper right. Held vertically, there's a banner ad sweeping the bottom. This is good for advertisers as the size is close to what you can get on the Web, according to Marsey.
"You have the ability to have a nice piece of real estate at the bottom," he said. "When looking at the landscape, you have a banner slot — it's the ability to have that real estate you don't have in mobile settings."
On the iPhone, an advertiser is relegated to a smaller banner experience. Because they don't have a ton of advertisers here, Marsey says less is more. "They don't have banner spots floating in and out like other apps; you're not competing for attention," he said. "Above and below the fold in terms of banner placement, on USA Today the banner is ever-present. Advertisers don't ever have to worry about being above or below the fold."
These little tweaks — both from a distribution and advertising perspective — speak to the not just the ever evolving media landscape, but also the behaviors of consumers: where, when and how we consume news. Each day, publishers try to hit a moving target. Finding out who that target is has become easier; convincing them how to read content is much more difficult, though not impossible.
"The iPad app has replaced the paper for me when I travel," said Marsey. "Now I have that through my iPad."
https://digiday.com/?p=10037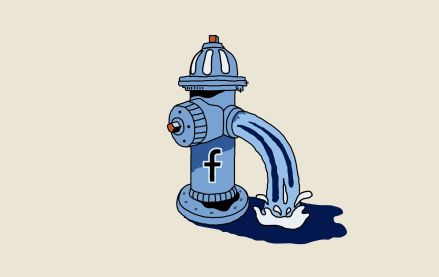 October 4, 2023 • 5 min read
•
•
Publishers are still feeling the effects of a change Facebook made in May that caused a steep decline in referral traffic. Nearly four months later, publishers aren't sure when — or if — that traffic will come back.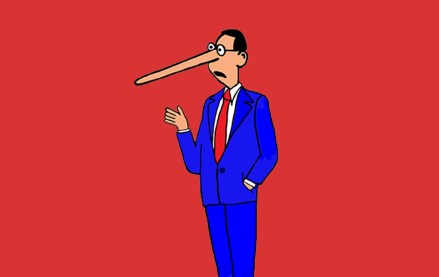 October 3, 2023 • 7 min read
•
•
A new definition for MFAs is available but the vague nature of the guidelines is leading to a lack of standards that might prevent adoption.
October 2, 2023 • 1 min read
•
•
The publishers who attended DPS were focused on the potential upsides of applying the technology to their operations while guarding against the downsides.