USA Today Network's Kevin Gentzel: Advertisers have duopoly 'fatigue'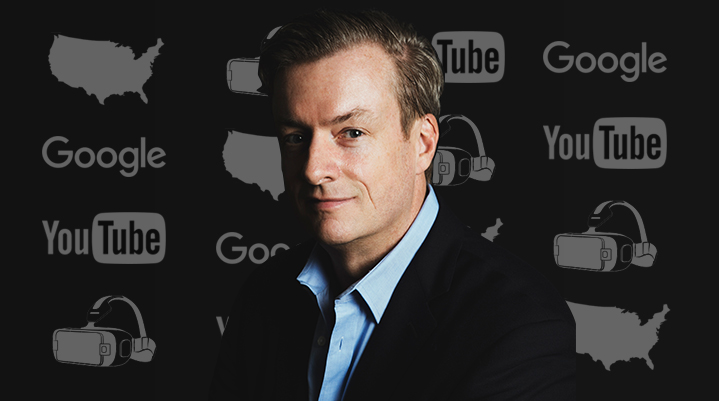 Subscribe: iTunes | Stitcher | RSS
Gannett, like many publishers, is operating in a challenging marketplace, in which Google and Facebook loom large — perhaps too large for the taste of many advertisers.
"As I'm out speaking with national advertisers, one of the refrains is the fatigue around Google and Facebook," said Kevin Gentzel, CRO for Gannett's USA Today Network. "One thing that's come out of the election cycle is the notion of importance of trust of the contextual environment in which an advertiser is reaching a consumer while they're consuming content. Google and Facebook do great things for advertisers, but they don't do everything. The over-reliance on them can destroy the ecosystem."
In this backdrop, he says, media companies can differentiate and offer what Google and Facebook can't.
Gentzel joined Digiday editor-in-chief Brian Morrissey on the latest episode of the Digiday Podcast to discuss the opportunities that come with being a national and local publisher, leading efforts in VR and developing an agency model for being an advertising partner for businesses across the country.
Edited highlights appear below.
Media companies as an alternative to Google and Facebook
"Media companies who are investing in journalism, design, talent and technology deserve to be at that table representing a new choice and an alternative to Google and Facebook. We can do things that they can't, including helping brands build. We're starting to see questions arise around some of the data analytics that they're sharing, both for advertisers and publishing partners. For a media company like USA Today Network, it's important to be out evangelizing to brands and their agencies what we can do to differentiate and define our offerings versus what they can do."
Building ad products for local sellers as an agency
"There's an opportunity for us to build out a nationwide agency that can build relevant products and services for local businesses in scale in ways that only we can build because of our footprint. [Our team has] started to analyze what's working by vertical. We measure signals that go into the creative as it drives ad performance. As the machine learns more, we'll be able to inform future designs of ads in that vertical to hone them for performance and build an extremely consultative product for local sellers."
Investing in video
"The amount of demand of video makes it seem like there's a gold rush. But when you unpack it, it's still only a handful of players that are making significant strides. We're making more investments in original storytelling in video, too. For us, [scaling video] is about how we combine local video base storytelling to reach local readers relevantly, how we create smart partnerships for syndication and distribution, and making smart bets on types of video franchises that will build audiences."
Leading virtual reality efforts
"We are seeing an audience scale [in VR]. Brands are curious about the space. It has been a business opportunity for us. We have partnered with a number of brands to tell stories in VR, including being partners in our show ['VRtually There'] and outside of it. In order to have a chance to really change habits of consuming content, we felt that having a rhythm around publishing was important. We partnered with YouTube, and it was a success."