On Monday, social news aggregator Upworthy announced it had raised $8 million from investors. The site boasts of more than 20 million uniques and looks to use the funding to staff up in all areas of the business. Digiday spoke with co-founder Peter Koechley about the pageview rat race, the perception of click bait and why it A/B tests headlines. Excerpts:
Where do you see your biggest opportunity?
The core idea — that if you spend a little extra time on packaging and marketing content and distributing it in a great way, that it can reach a significantly larger audience than people thought possible — is applicable in a bunch of new topic areas we haven't touched much. We're going to reach a whole lot of new people doing that.
By adding new content areas are you succumbing to the pageview rat race?
The impact we can make in the world is how good and meaningful our content is times how many people see it. For us, the pageview rat race is actually us doing good in the world. We just made a rule in the beginning saying we're not just going to publish anything we don't think will make the world a better place if a million people see it. It's allowed us to get excited about the pageview rat race because we only publish content we're proud of to begin with, and we're totally aligned in thinking the more people who click on it, the better.
In a way, it sounds like you're saying all click bait isn't equal. Is that true?
Most publishers make a deal with themselves when they say, "we're going to have the content we're really proud of and we're going to have the content that drives traffic." For us, we said, "we're going to make the content we're really proud of drive huge traffic."
Is this why you A/B test headlines?
It's only through testing that we can find the headline that will help a piece of content reach five-times or 10-times or 20-times as many people as it would otherwise. So it's an incredibly leveraged way to spend time and very few people in media do it.
How important, then, is data for informing editorial decisions?
Data is hugely important. We think about it as we're trying to build the amazing Iron Man exoskeleton for our curators. It's a combination of really smart editorial people combined with the tools to take their creativity and judgement and figure out how to multiply that 100-times. It's a combination of art and science mixed together.
Can aggregation — whether text or video — be a sustainable business model?
Yes, basically. The problem with the Internet is not that there's not enough content. It's that it's really hard to find the best stuff and it's hard for the best stuff to find a really huge audience. There's a lot of value we create there for our Upworthy community and for our clients down the road.
Speaking of clients, any developments on sponsorship opportunities?
We have more inbound interest in advertising and sponsorship options than we can keep up with. Right now, we're just putting the money from the raise and staffing up to meet that demand. We haven't rolled out a huge number of new things yet.
Why not go banner ads then?
We are not dead-set against banner ads, we just find them to be uninteresting. From a user point of view, we don't see them adding much value. We don't see it as a great business model in general. There are lots of new forms of advertising that we could be better at and could be a lot more valuable for partners and clients.
What are some of these new forms?
The ones we've been piloting for a little while. We're excited about sponsored sections, which is a curation-first take on sponsored content. We find a partner that's interested in drawing major attention to a topic or issue and we can partner with them to find the best content in the world and spread it to a wide audience. That's an area we get a lot of interest in that aligns with our core mission.
Do you worry that advocacy journalism might alienate potential readers or even brands who might not want to touch issues-related content?
There's been skepticism all along that caring about things will be an impediment to us. So far, we've seen it as exactly the opposite. There's a genuineness in our connection with our audience and a velocity that's driven by the emotional connection and drive around issues we focus on that is one of the causes of our producing significant growth. I'm sure there are some advertisers who will never work with us. I'm sure we're not at the top of Chevron's list. But there are a lot of other great brands and organizations out there who will work with us in a great way.
https://digiday.com/?p=49662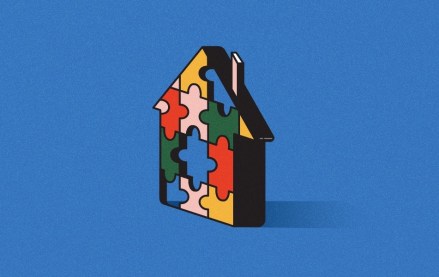 September 22, 2023 • 4 min read
Apartment Therapy's president Riva Syrop took the stage at the Digiday Publishing Summit to discuss the convergence of commerce and sponsorship revenue within its Small/Cool event.
September 22, 2023 • 4 min read
Media execs took stage at the Digiday Publishing Summit to discuss the growing importance of ROI in ad campaigns this year.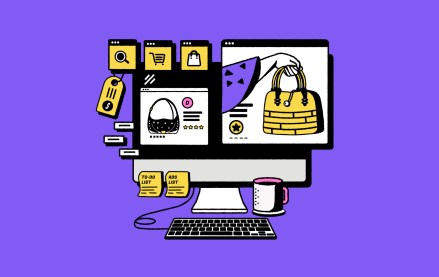 September 22, 2023 • 4 min read
CEO Satya Nadella said AI assistants will be as ubiquitous as PCs and will help users navigate across apps, operating systems and devices.