Grantland is a big kid's club, run by writer Bill Simmons, the biggest kid of them all. The well-known "Sports Guy" columnist at ESPN set out a year ago to create a different kind of site: a place where long-form content that centers on the things he loves: sports and pop culture. Named after the revered sports columnist Grantland Rice, the site is a bit of an odd duckling at ESPN.
It's an interesting marriage. Simmons has at time chafed at working for ESPN, taking thinly veiled shots at his employer from time to time. And yet with Grantland, he's got a site that by all indications is doing quite well, mostly thanks to its ESPN parent, which funnels traffic and advertisers to Grantland. Indeed, Grantland, according to Comscore, gets 37 percent of its traffic from ESPN.com.
Grantland taps into ESPN's sales army that works with advertisers. The outlet says it doesn't work with ad networks mainly due to the power of ESPN. Having a rich, powerful parent helps in other ways. Grantland started off, as a site with no history and no traffic, with two yearlong sponsorship deals with Unilever and Subway in its pocket. It has been able to add other high-end advertisers like Lexus, Google and Blackberry. Those aren't deals a niche site, even one headed by a well-known columnist, would likely land without ESPN. But Simmons does have cache, most recently evidenced by his sit down with President Obama.
"What Grantland has going for it, in terms of a viable media property for ad buyers, is you have quality of contributors and the reputations they have and the backing of ESPN," said Chris Paul, svp of media at Digitas.
At a time when most sites are chock-a-block with ads, Grantland offers up ample white space. Its homepage, in fact, is currently ad free. The closest is a promotion for The Grantland Quarterly, a print version of the site published through a partnership with McSweeney's. The main story, a Simmons-authored long treatise on the NBA heading into the playoffs, has two BlackBerry ads above the fold and the rest of the page clean.
The site is still what media buyers consider niche. It attracted 2.5 million unique visitors in March, a nice start for a year-old site but a drop in the bucket compared to the 37.7 million uniques ESPN.com attracts. According to Comscore, per visit time on the site for March was 2.3 minutes; ESPN is at 7.3. ESPN.com gives Grantland prime real estate on its highly trafficked homepage. That doesn't hurt.
"I can't say we have a lion's share of ad dollars going there as it's a niche site. Certainly, our brands are evaluating partnering with them," said Colleen Soriano, svp of U.S. digital at Universal McCann. "We see advertisers buying with them because there's value in that content. Brands focused on affinity and perception around specific content, we'll look at them. It's important to create value and content for specific audiences when trading in brand perception."
Grantland is looking to its own independence. Grantland publishes four to six long form articles from its ten staff and ever-expanding contributor writers each day, as well about 20 shorter posts throughout its two blogs, The Triangle and Hollywood Prospectus.
"We're opening up channels so more brands can get in," said David Cho, director of business development at Grantland. "We'll be judicious in how brands get in and how they can have a distinct voice on the site."
One of those brand intersections is its Twitter feed, @grantlandlive (which has 26,000 followers). Sponsored by Blackberry, GrantlandLive live-tweets basketball games from some of the writers attending the game. They've done three since March 11 (not surprising for fans of Simmons, two of the three were Boston Celtics games) and plan on doing more for the Olympics and other cultural events like the Mad Men season finale and the Oscars.  Another brand integration was through Simmons's popular podcast, The B.S. Report. Anheuser Busch sponsored the podcast during the Super Bowl. These are different ways of brand being able to reach engaged audiences beyond banners.
"If we create content that's really good, more people see our message and get in a deep way," Cho said. "If you integrate brand in an organic way, everyone wins."
The site has brought in a who's-who of acclaimed sports and culture writers: Katie Baker, Charles Pierce, Molly Lambert, in addition to its super-star contributors: Chuck Klosterman, Tom Bissel, Jonah Lehrer.
"It's an interesting property," said Soriano. "It's refreshing seeing different takes of the sports category. There's a lot of highlights or fantasy focus, and it's refreshing to see this in sports."
https://digiday.com/?p=10832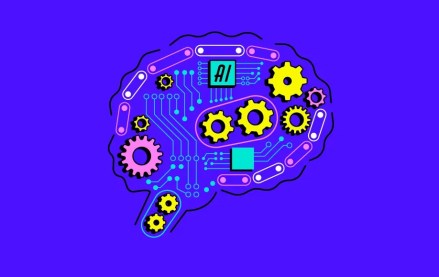 December 11, 2023 • 5 min read
As Google and Meta roll out new features, startups like Runway are finding new ways to compete for enterprise clients.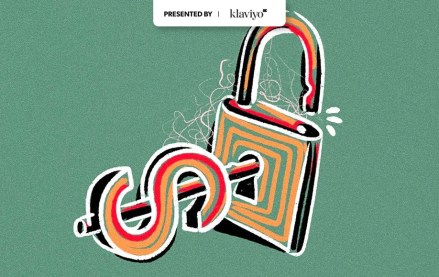 December 8, 2023 • 5 min read
Future plc's CFO Penny Ladkin-Brand announced on Thursday that she is stepping down, as the U.K.- based media company reported declining revenues and a new two-year investment plan to get back to growth.
December 7, 2023 • 13 min read
In this week's Media Briefing, publishing executives share how the task forces they created earlier this year to oversee generative AI guidelines and initiatives have expanded to include more people across their organizations.