UK publishers turn to women's sports as untapped growth area
April 16, 2019 • 5 min read
•
•
U.K. media coverage of women's sports has been neglected for years. But now an increasing number of U.K. publishers are starting to prioritize women's sports as a major part of their editorial mandates. 
Of the national publishers, The Telegraph has been among the first to publicly pledge its long-term commitment to women's sports. Last month, the publisher revealed it has appointed a dedicated team of four staff to run the women's sports vertical along with a network of contributors like Judy Murray and England football vice-captain Jordan Nobbs.
Other digital media publishers such as GiveMeSport and Copa90 have also made serious commitments to readdressing the imbalance, both in terms of the staff they attract and coverage.
GiveMeSport launched its first women's product on April 15, and has hired award-winning sports broadcaster Benny Bonsu to lead it. She has already hired 10 female staffers from GiveMeSport's academy, a student initiative in which the publisher opens its doors to budding female sports-journalism graduates.
The publisher has seeded content related to the FIFA Women's World Cup in June, on social media platforms for the last few weeks to drum up buzz before its official launch on the main site yesterday. The current plan is for 10 to 15 pieces of content — a mix of written-text articles and videos — to publish on the site daily. In time, the volume of content will match the amount of content that is posted on men's sports, around 30 to 35 a day, according to Ryan Skeggs, chief commercial officer at GiveMeSport.
"It's quite embarrassing the lack of media coverage on women's sports," said Skeggs. "By the end of 2020, we want the other publishers to get on board as The Telegraph has, and own this too, because once it's become normalized, there won't be any more embarrassing disparity."
In 2017, U.K. women's sports made up just 10% of all sports coverage during the peak summer season, which fell to 4% in the subsequent fall, according to Women in Sport. That inconsistent coverage makes normalizing women's sport difficult, said Alice Pickthall, analyst and media firm Enders Analysis. "These new ventures by The Telegraph and others demonstrate an important shift in thinking."
Not only that, but being ahead could be a useful way for a publisher to differentiate. "So far, no major U.K. [traditional] publisher has a dedicated landing page for women's sport, and as a result The Telegraph ranks first on Google, so there is certainly a first-mover advantage," added Pickthall.
Other publishers and broadcasters have in some way attempted to do more female-specific content. The BBC has a Women section within section landing pages for football and cricket, and Sky Sports has a section for Women under its Cricket tab. This week, broadcaster Channel 4 revealed a women's football show hosted by sports personality Clare Balding and sponsored by Coca-Cola. The Guardian has also tried to ramp up its coverage. Last year, it published "The best 100 female footballers in the world 2018," and integrates female boxing, rugby and cricket into its main sports coverage. "We're seeing a noticeable increase in interest from brands in women's sport, driven by the World Cup," said Imogen Fox, executive editor of Guardian Labs.
Football video platform Copa90 has also begun to alter how it recruits its journalists in order to ensure it has a better balance behind the scenes in terms of the production of coverage, as well as the type of coverage itself, according to Tom Thirlwall, CEO of Copa90. That mainly consists of being comfortable with taking longer than usual to find the right hire, rather than spit out job ads to the usual recruiters. Big hires have included twice Olympic Bronze medalist and World Cup finalist Rebecca Smith as global executive director of the Women's Game to develop content and work with influencers and leading football commentators such as Abby Wambach and Chelcee Grimes.
The challenge is that whenever it comes to commercial opportunities around new audience areas, it's a somewhat chicken-and-egg scenario. It takes time to build an audience. For cash-strapped publishers, running a lean staff, launching into an uncharted area without clear sight of when they will generate a return on investment may seem too much of a risk.
That said, most are aware it will be a longer journey from a commercial perspective. "There is still work to be done to convince advertisers, but some brands are making great strides," said Thirlwall. For instance, Visa became the first sponsor of UEFA women's football in 2018, while car marque Skoda supported a campaign to highlight the lack of an official Tour de France women's cycling team, by sponsoring 13 female cyclists to complete the race.
The challenge will be whether publishers can build the real size of the audience to ensure they can sustain the investment, said Richard Barker, joint managing director of M&C Saatchi Sport and Entertainment. "The core question for agencies is how much is audience cannibalization and how much is generating new audiences for advertisers to target."
After all, women aren't only interested in coverage of women's sports but also men's, and vice-versa. "This year will be critical for publishers to dig into those insights on who the audience is for female sports beyond just gender splits," he added."Media need to start creating heroes of female athletes as they do in men's sports. Once the profiles of individual athletes start to build — that's where it gets exciting."
https://digiday.com/?p=330259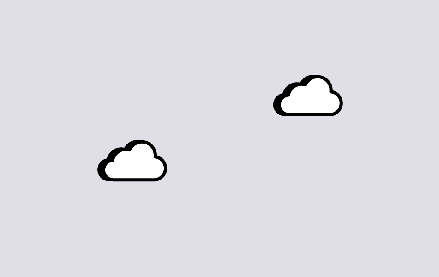 November 29, 2023 • 6 min read
Reducing carbon emissions from the digital ad ecosystem is an important priority, but various players are skeptical that much can — and is — being done to practice sustainability.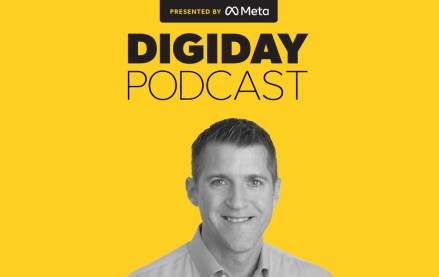 November 28, 2023 • 4 min read
Google's vp of global ads is confident that cookies will be gone from Chrome by the end of next year, despite all the challenges currently facing the ad market.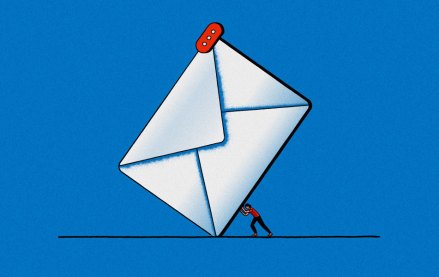 November 28, 2023 • 6 min read
Some email newsletter platforms' click-through rates are actually click-to-open rates, which are measured against the number of emails opened rather than the emails sent. But buyers seem to prefer it that way.