UK publishers are dabbling in product creation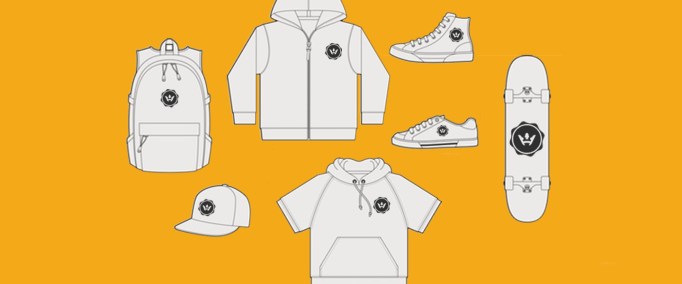 Publishers in the U.K. looking for ways to monetize their audience are increasingly turning their hand to launching products. While the trend isn't as advanced as in the U.S., where media companies are developing in-house product labs, the potential for publishers building new products or collaborating with brands is growing.
Hearst UK has long had a healthy licensing business that includes Men's Health Sausages and Beef Jerky. Jungle Creations, which launched a product line of socks over the summer, is in early-stage talks with advertisers on product creation. HighSnobiety is collaborating with brands to create products that are linked to its documentaries.
You have read the maximum number of free articles.
Digiday
+

Membership

Subscribe now for access to unlimited Digiday content, premium research reports, exclusive newsletters, invitations to member-only events and more.
This content is available exclusively to Digiday+ members.
Digiday
+

Membership

Subscribe now for access to unlimited Digiday content, premium research reports, exclusive newsletters, invitations to member-only events and more.
Publishers can explore non-ad-driven revenue streams, and advertisers — trying hard to reach audiences — can piggyback off the heritage and trust of media brands. Access to potential customers, a platform to speak with them and audience insight to help inform products and target demographics put publishers in a good position to deepen creative partnerships with brands.
"Launching products is emerging as a solution to provide to clients, and it has vast potential," said Dan Wood, head of partnerships at MediaCom, adding that while most of the publishers he speaks with talk about licensing, the advanced ones are looking to create their own products. "If we're being honest, [people] don't care about brands we're trying to sell. They do care about media brands."
Advertisement
However, different publishers and brands have different business objectives, and creating products rather than content is not without its challenges.
"You have to get into their world, brands are fiercely protective of their products," said Jonathan Kitchen, commercial director at Jungle Creations. "We have to go that extra step in understanding their marketing expectations, whether that's through our own resources or becoming more consultative."
Hearst UK licensed its Country Living brand to Coast & Country Hotels, part of Shearings Leisure Group, to rebrand two hotels under the Hearst title banner. The publisher worked with the brand to redesign the rooms based on the editor's expertise. As with all partnerships being upfront about what each party can offer and deliver is important, said Claire Blunt, chief operating officer at Hearst UK.
In digital advertising, programmatic has eroded yields. If you get the concept right, it means tangible sales for the client and is easy to prove the value, rather than a race to the bottom. But there are also potentially new commercial models to consider, like payments based on a percentage of sales, said Kitchen. "We need to look at how that model could change and start thinking more like retailers."
Advertisement
Predicting the success of selling a product is the risk. "The key for both sides to win is to think about commercial models that protect both sides but are able to flex with the campaign, being able to work out the revenue share and fully attribute sales and business metrics," said Wood.
But shopping the product is just the beginning, and for the most part, publishers aren't able to scale products in the way a retailer would in order to make deep enough connections with audiences, said Cassandra Stevens, global commerce director at Zenith. "Is it a short-term strategy?" she asked. Instead, it can work as a testbed to learn how to work better with brands and open out new revenue opportunities. For instance, publishers expanding their distribution to other retailers can gain a better understanding of that commercial process and the challenges for brands.
"The benefit is the customer data that can be used in future marketing," she said, "you have more rights to a customer if you're a retailer, it's not pixel based but more tangible relations that can be monetized more efficiently."
With more publishers and brands going direct-to-consumers, agencies need to carve out where they can add value, that can come from matching brands with the right publishers, making sure any partner will improve the brand equity rather than detract from it. Focused publishes with deep expertise will be useful partners, said Wood.
Advertisement
"We benefit from the relationship with the publisher we partner with. It's a short-cut to trust and brand consideration," he said. "At the heart of the relationship is trust. It's about creating a product that's most appealing to the audience."
Sign up to get the day's top stories at 6am eastern.