Twitter's new photo-centric design has given fast-moving publishers a leg up by making their tweets stand out.
Publications like The Atlantic, Grantland, Slate and Wired are turning tweets into the kind of story previews readers already see on Facebook. Not only does this make tweets more aesthetically pleasing, it takes up more space in the Twitter stream. This pays off in the form of increased engagement (retweets, mentions, favorites and sharing), which is up to four times higher than that of a "normal" tweet in some cases. That means more publishers will start to look at their tweets as more than just a link and a headline. Just like a story, they'll have to consider art, too.
The Atlantic
A boy hurt during Typhoon Haiyan stands at the ruins of his family's home (Reuters) https://t.co/hURc1pLioM pic.twitter.com/GP1hAdzswH

— The Atlantic (@TheAtlantic) November 12, 2013
"It seems like everything is trending towards photo tweets performing better as long as the photo selected is a good one," The Atlantic's social media editor Chris Heller said.
The Atlantic has been running photos in tweets for the past six months, but The Atlantic's photo tweets are being shared more since the Twitter update, Heller said. These tweets are also being shared for longer periods of time, he added. Although Heller didn't have data on how Twitter's photo update has affected click-through rates, he said that increased sharing typically correlates to higher click-through rates.
Still, he emphasized the need to be judicious. "The success isn't so much a product of the photo tweet itself; it's what the photo can add to the story," he said.
Grantland
Grantland, ESPN's sports and pop culture website, began using images in tweets at the behest of its social media manager, Juliet Litman. According to publisher David Cho, the site has seen increased engagement as a direct result.
On Nov. 7, Grantland tweeted its story about NBA player Monta Ellis, which included a block quote from the article in the image field. The post received 121 retweets and 137 favorites as of Tuesday afternoon.
Monta Ellis may be threatening everything about advanced NBA stats, by @kirkgoldsberry https://t.co/S4UkKCBH8T pic.twitter.com/HSNuW7ZUOD

— Grantland (@Grantland33) November 7, 2013
When Grantland tweeted out the same story on Nov. 10, it did so without the pullquote. That tweet garnered significantly less Twitter love, with only 38 retweets and 80 favorites.
Monta Ellis may be threatening everything about advanced NBA stats https://t.co/nBuTwNaJsg

— Grantland (@Grantland33) November 10, 2013
Cho said Grantland is only using words in its Twitter images because it reflects the literary nature of the website. These quotes feature the typeface that Grantland will use in its upcoming redesign, he added, while declining to disclose the name of the typeface.
Slate
Katherine Goldstein, Slate's innovations editor, said the site is currently experimenting with how to use Twitter photos to "enhance" certain stories. One instance in which this worked exceptionally well was when Slate included a photo of Jeff Bridges's character from "The Big Lebowski" in a tweet for a story about the etymology of the word "dude."
Where the Dudes of the world get their names from: https://t.co/2ZVN0tTlQJ #dudes #etymologies pic.twitter.com/iftdQEF4J9

— Slate (@Slate) November 6, 2013
Goldstein said it's still early to glean insights, but she worries about publishers using photos in tweets too often.
"On Facebook, we've noticed that if we don't post article previews, our articles do much better," she said. "If you're whole Twitter stream had a photo attached, it would lessen the impact."
Wired
Finally. Someone figured out how to offer awesome stock photography. https://t.co/P8QTdK6Yhe pic.twitter.com/ZRAlUs2fmn

— WIRED (@WIRED) November 11, 2013
Wired's community director, Eric Steuer, said that engagement on @Wired's photo tweets has been three to four times that of text-only tweets since the Twitter update, with click-through rates up more than 125 percent. Approximately 20 percent of Wired's tweets now include photos, he added.
Twitter's update has specifically helped drive traffic toward Wired's Raw File photo blog, especially on weekends.
"Once it's been up, there's some ephemeral quality to it as with all Web content," Steuer said. "This has been a way to bring up stuff that's highly visual and beautiful during a time when we're not publishing as much news stories."
Twitter declined to comment on how tweets with images were performing relative to text-only tweets.
https://digiday.com/?p=55616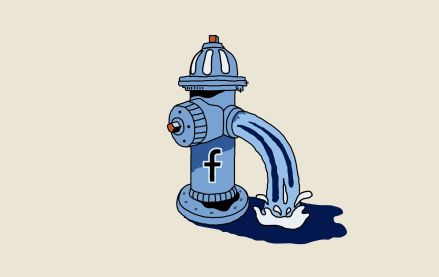 October 4, 2023 • 5 min read
•
•
Publishers are still feeling the effects of a change Facebook made in May that caused a steep decline in referral traffic. Nearly four months later, publishers aren't sure when — or if — that traffic will come back.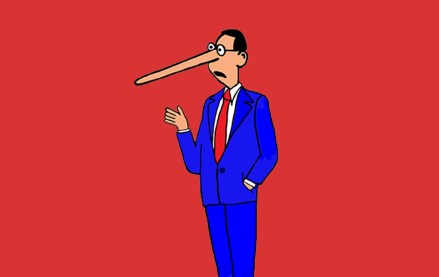 October 3, 2023 • 7 min read
•
•
A new definition for MFAs is available but the vague nature of the guidelines is leading to a lack of standards that might prevent adoption.
October 2, 2023 • 1 min read
•
•
The publishers who attended DPS were focused on the potential upsides of applying the technology to their operations while guarding against the downsides.