Tweeting Poetic: Japan has long been very into Twitter. This only grew in the wake of the national tragedy of the eathquake and tsunami. On a happier note, Japan's victory in the women's World Cup also helped things along. These major national events drove more Japanese users to Twitter where they could communicate and find support. This outward and public expression of emotion is not traditionally part of Japanese culture, which tends to encourage stoicism and restraint, especially when it comes to emotional issues. (I should know because my mother is Japanese.) So why all of a sudden is Twitter so popular in Japan, and why are Japanese people willing to express themselves there? One theory, according to Stanford University's Richard Dasher, an expert in Japanese linguistics, is that a tweet is quite similar to a haiku, the traditional Japanese form of poetry. Both are compositions that are meant to convey a sentiment within a restricted length and format. In the 15th and 16th centuries in Japan, the haiku revitalized Japanese poetry and became a way for people to interact and express themselves. Today Twitter seems to be doing just that for the Japanese. SF Gate
Owling is Out: Still out there owling? Yikes, get with the picture, gramps. The latest in online photo shenanigans is "Horsmaning," as in fake beheading in pictures, which was actually a trick that first appeared in the 1920s. Even cooler, right? A vintage meme. BuzzFeed
Tumblr of the Day: Here is some lovely eye candy of people, places and things. The Steward
Digital Does Good: Fifty-two golfers from the digital media and technology world came together this past Tuesday to participate in the TD Foundation Summer Golf Outing, hosted by NBCUniversal Digital Media. The TD Foundation was founded by Tom Deierlein, a digital media exec who was called back to active Army duty in Iraq after 12 years of civilian life. While serving in Iraq, Deierlein realized that he wanted to help the malnourished children and struggling families of war-torn East Baghdad by providing basic life needs like shoes, clothes, school supplies and vitamins. After Deierlein was seriously shot in September of 2006, his friends from the ad world, Sean Finnegan, Bill Flately and Paul Bremer, stepped in and launched the Foundation in 2006. If you want get involved in a good cause, check out the website: TD Foundation.
Video of the Day: It's never too late to go after your dreams. Just ask A. Samuels, a 55-year-old casino executive who always wanted to be a rapper. Now he's "Livin de life." ViralVideos
https://digiday.com/?p=2963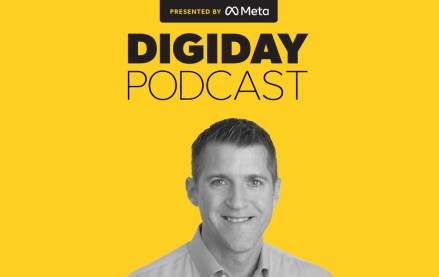 November 28, 2023 • 4 min read
Google's vp of global ads is confident that cookies will be gone from Chrome by the end of next year, despite all the challenges currently facing the ad market.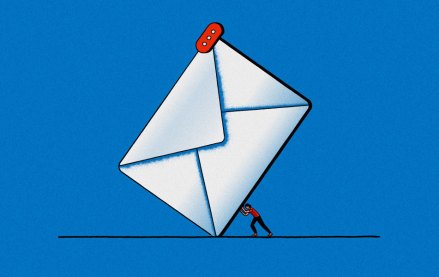 November 28, 2023 • 6 min read
Some email newsletter platforms' click-through rates are actually click-to-open rates, which are measured against the number of emails opened rather than the emails sent. But buyers seem to prefer it that way.
November 24, 2023 • 5 min read
Publishers' events businesses picked up pretty significantly during the back half of this year — and they will focus on sustaining that lift into 2024, according to Digiday+ Research.