Twitter has feelings about the NYT Magazine Hillary Clinton cover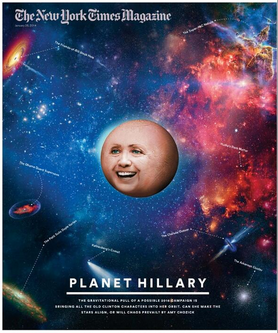 A New York Times editor tweeted a preview of this Sunday's upcoming magazine cover this morning, promising a look at "Hillary Rodham Clinton, as you've never seen her." In itself, this is not especially news; the magazine usually runs its cover stories online a few days before the print issue hits the stands. In this case the story in question, which has not run yet, is likely to to be, well, eclipsed by the cover art.
A photo of the former Secretary of State, Senator and First Lady was Photoshopped onto an orb suspended in space, along with the copy "Planet Hillary." The image itself is unflattering and creepy at best, and appears to have been designed by insane or vindictive children. And it has given Twitter a lot of feelings.
For the record, a source inside The Times told Digiday that "the space theme might make more sense in the context of the story." We can't wait.
Here are some of this morning's best reactions so far: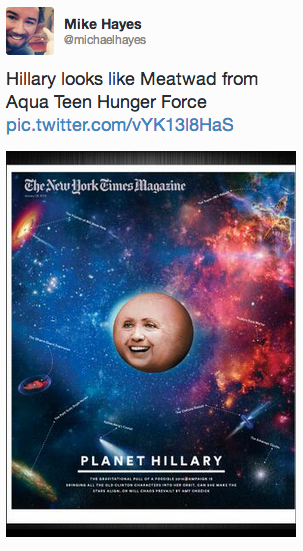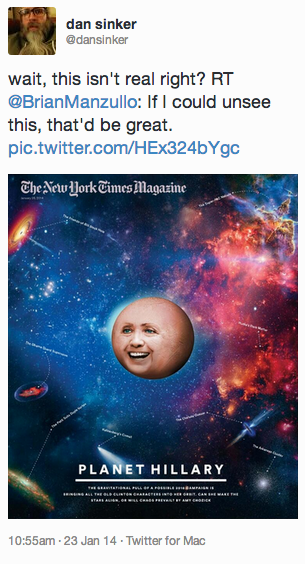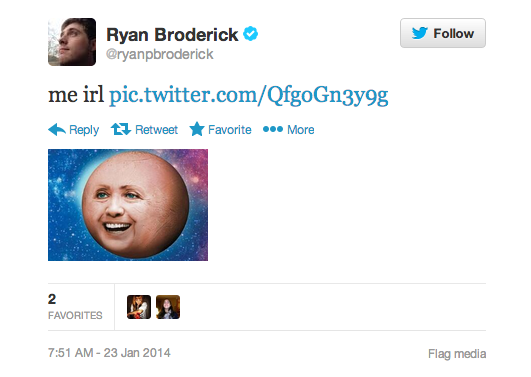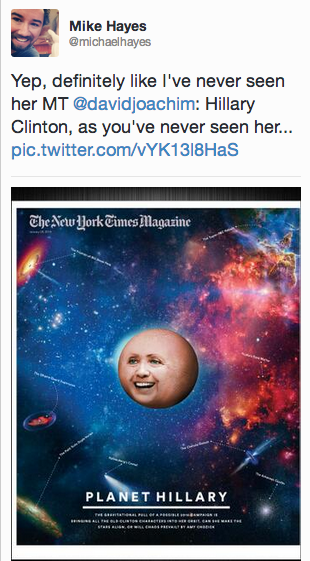 Fortunately for Team Hill, the day's news cycle rapidly churned onto other, more pressing things. Like the release of a certain superstar's mugshot:
Which, in true Internet fashion, produced this perfect mashup. And the circle of life online is complete: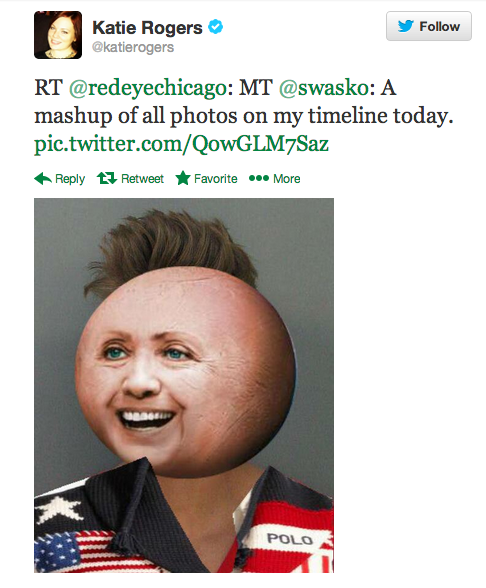 https://digiday.com/?p=62005